Brexit goes through periodic mood swings. We are just over halfway between the 29 March Brexit deadline and the new 31 October one. We are also in the midst of the Tory leadership contest.
The autumn deadline is getting closer, while Boris Johnson is challenging Jeremy Hunt to promise that he'll take Britain out without a deal.
So, in the current down-swing the spotlight is firmly back on the Irish border and what will happen there at the end of October.
Back in March the prospects of a hard exit were muted by the in-built parliamentary majority against it.
British Prime Minister Theresa May was obliged to seek an extension to Article 50, first until 12 April, and a second until 31 October.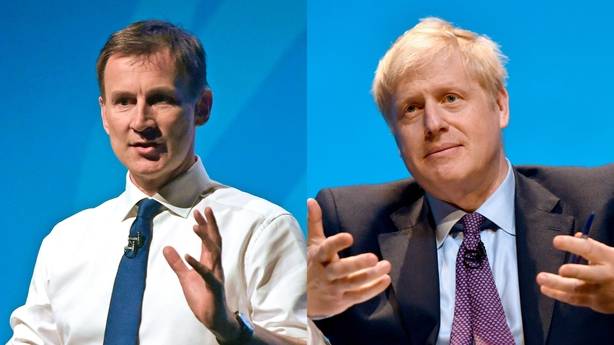 Member states had done significant contingency planning. However, the Taoiseach had been facing uncomfortable questions about the mantra that Dublin was not planning to erect a hard border in the event of no-deal.
When the twin extensions were granted, those questions melted away.  But now they are back.
This week, the Daily Telegraph newspaper reported on a "gang of six" member states - France, Germany, Belgium, Poland, Denmark and the Netherlands - which were "insisting that Ireland… set out in operational detail how it will protect EU borders".
The paper reported that EU negotiators expected either Mr Johnson or Mr Hunt to use the threat of no-deal to "put huge pressure on Ireland to choose between accepting a time-limit [to the backstop] that 'kicks the can' or a no deal that would be immediately destructive to the Irish economy".
As if on cue, the Minister for Finance Paschal Donohoe said this week that no-deal could cost 85,000 jobs, "flat to one percent" growth in 2020, and a "budget deficit of between 0.5pc and 1.5pc of GDP".
This news coincided with both Boris Johnson's so-called ABC Brexit plan, which included cutting out the backstop from the Withdrawal Agreement, and the launch of the interim report of the Alternative Arrangements Commission (AAC) which proposed a range of technological and administrative solutions to prevent the backstop ever taking effect.
Mr Johnson has described the report as "brilliant". This cocktail of developments has convinced the EU that the risk of no-deal is rising sharply, and once again an unforgiving tractor beam seems to be swinging in Ireland's direction.
Were EU member states starting to "gang up" on Ireland and its reticence on what it would do at the border on 31 October?
Would that, and the threat of no-deal, nudge Ireland into a painful concession, perhaps a time-limit to the backstop so as to avoid No Deal and the hard border that that would entail?
On foot of the Telegraph report, Dublin seemed on the defensive.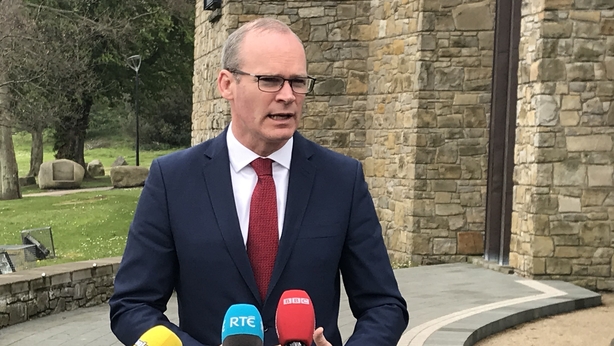 "The EU has been clear that it is determined to do all it can, deal or no-deal, to avoid the need for a border and to protect the peace process in Ireland," said a spokesman for Tánaiste Simon Coveney. 
"Work is continuing with the European Commission on how to achieve, in a no-deal scenario, our shared twin objectives of protecting the integrity of the Single Market and Ireland's place in it and avoiding any physical infrastructure on the island of Ireland."
Contacts with a wide range of officials and diplomats confirm there is renewed focus on the Irish border in a no-deal scenario. However, the idea that Ireland is being pressured either to reveal more detail or even to climb down from its position on the backstop is contested.
Several sources put the renewed attention down to where we are in the calendar as much as to the no-deal chest-beating resonating from the Tory leadership contest.
While the prospect of no-deal in March was tempered by the political reality in Westminster, it now appears a much more real scenario in October.
"We've never been at the stage where we were looking no-deal in the eye," says one senior EU source familiar with the negotiations.
"We've always had this luxury of the Brits asking for an extension."
"However, I'm not sensing a hardening. Ireland has been under pressure on this for a while. There will also have been a lot more time between now and the autumn, so no-deal in October looks a lot different to suddenly having to prepare for No Deal in March, when everyone presumed there wouldn't be a No Deal."
Much of the speculation is driven by the growing number of informal meetings of officials from those member states most affected by Brexit.
At some of these meetings officials compare notes on no-deal contingency planning, explore the best options in building infrastructure at ports and increasing customs and veterinary staffing levels and so on.
It's understood a number of questions were raised about the Irish border at an "enhanced" meeting of Brexit coordinators from member states in Brussels on 4 June.
A further meeting took place in Berlin on 12 June, when the German government invited EU and Brexit coordinators from six capitals, including Dublin. Again, questions were asked about the border.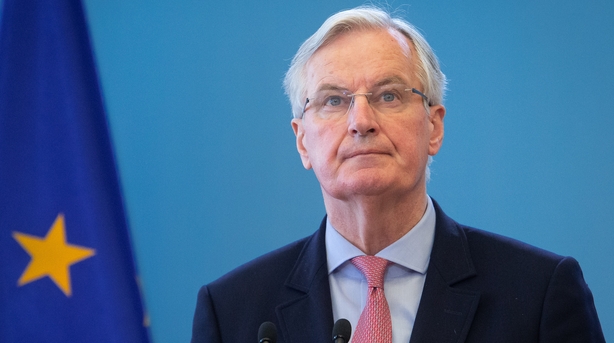 On some occasions, a particular event will prompt a surge in no-deal preparation, such as when Michel Barnier, the EU's chief negotiator, visited the Danish fishing ports of Thyborøn and Lemvig.
There may well be an element of some officials wondering, if their countries are doing a lot of hard contingency planning and investing considerable sums, why aren't their neighbours doing the same?
One EU diplomat dismisses the idea of pressure on Ireland as "overblown" but added: "It's logical that member states will sit together to see how you're going to prepare, and Ireland is part of that group. Obviously, anything that happens at the Irish border doesn't only have a very profound impact on the island, but it also has consequences for the internal market. So, we say to the Irish, take this up with the Commission, and set out the different options to see what is feasible or what's not." 
Irish officials, both Dublin-based and from Ireland's permanent representation in Brussels began meeting the European Commission to look at no-deal contingency planning in Ireland in March, and the frequency of those meetings has quickened.
On 8 April Mr Barnier travelled to Dublin to discuss the issue and on 20 June, Taoiseach Leo Varadkar held a 45-minute meeting with the EU's chief negotiator in Brussels just before the summit of EU leaders.
"We've started talking again with the Irish because the issue will come back at a certain point," says one source.  
"Given the amount Boris [Johnson] is saying about no-deal, it's just bringing member states back into it again. So that's why we are getting questions about various aspects of the border." 
Another EU diplomat says: "I don't see any kind of ganging up. But at the same time there will be questions asked, and I think Ireland knows that. The closer you get to October and nothing happens, those questions might be raised."
Some member states are aware of how politically toxic this is for the Irish Government. The moment detailed discussions about what facilitations might mitigate the impact of a hard border on the island of Ireland are made public, then they are likely seized upon by Brexiteers as proof that the backstop is unnecessary.
"There is an understanding of the sensitivities, so there's no intention of trying to force Ireland to show now what they're going to do," says another EU diplomat.
"We're not going to have a group where all this detail is spelled out because all this will be spun in the wrong way in the British press, and it will play into the wrong hands."
Another source close to the negotiations adds: "The Commission and colleagues have been very prudent in their messaging. I understand that. It's still four months to go. It may require tough political choices, and that is up to the Irish Government and for the Commission to assess. We trust there is dialogue between Brussels and Dublin to ensure things are done properly."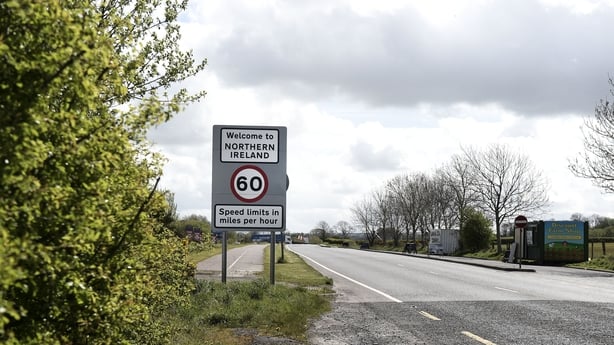 But how detailed is that dialogue? Are the Commission and Dublin getting into the technical aspects of how to manage the wide range of checks and controls that the EU would normally, according to its own and WTO rules, apply at one of its frontiers?
Dublin and Brussels are both extremely reticent about how technical these discussions are. Exploring the modalities of new infrastructure or recruiting more customs and veterinary staff for the border region has its own obvious pitfalls.
"These would be talks to address the dimensions of the issue," was all that one source would venture.  
"They are to ensure a common understanding of the thing. We're not disappearing into the subtext of footnotes. It's keeping a focus on the big picture and the political issue. We all have to be very judicious in what we say on this."
It seems reasonable to suspect, as one well-placed source concludes, that, for the moment, the discussions between Dublin and Brussels are exclusively at the political level and that technical discussions have not yet taken place.
"It remains incredibly difficult and sensitive," says the source. "This clearly won't be done in public and I don't know to what extent it will really be allowed to happen even at technical level."
Some observers who are close to the Brexit negotiations are of the view that detailed contingency planning for the Irish border would only get under way from 1 November, if the UK exits without an agreement.
"In the absence of clear, comprehensive contingency plans for the Irish border right now," says one source, "drafted by the Commission and Ireland together, then day one of express contingency planning will actually be day one of no-deal." 
If that assumption is correct, then if no-deal happens on 31 October there will not be much immediate change at the Irish border if at all. Had any upstream technical planning for a hard border been done ahead of time, then it would have been hypothetical. However, the moment a hard Brexit happens the authorities would be mobilising for a real situation.
The EU currently has 17 frontiers with third countries. With no-deal the Irish land border would be the 18th.
The baseline position is that under EU customs rules there is a well-known set of regulatory obligations that member states are required to enforce in managing a border with a third country.
This covers the collection of tariff duties, which goes into the EU's "own resources" when it comes to the EU's budget. Some 63 checks and controls in all make up a spectrum of customs, regulatory, fiscal, safety and security checks.
While it is impossible to impose a hierarchy, the most important would probably be within the "sanitary and phyto-sanitary" sphere, or SPS, given the scale of cross-border trade in agri-food. 
In order to preserve food safety and animal health, all member states have signed up to an increasingly strict set of rules. Border Inspection Posts (BIPs) are required because of the very high level of regulatory controls under this rule-book.
These regulations do not leave much room for flexibility or innovation. The rules are relatively clear and well known to customs officials, and BIPs require infrastructure and planning.
The Union Customs Code, the body of law covering the cross-border movement of goods and services, is not entirely specific about where BIPs need to be placed in terms of metres and kilometres from a border.
Member states simply have to demonstrate they are managing the border effectively. In some cases, these checks are done inland, typically if the border is straddled by a waterway. In other situations, BIPs are located dozens of kilometres away from the border because the livestock or animal products are being transported by train, which is a closed and controlled environment.
How quickly might a border regime be established in a no-deal situation?
The Irish Government will first and foremost find itself in the horns of a dilemma. Part of the political negotiations between Dublin and the Commission will no doubt focus on messaging and on managing the highly unpredictable fallout on the island.
The whole point about the backstop, from Ireland and the EU's point of view, is to avoid a physical border in the first place (in other words, preventing what Ireland views as the achievements of the peace process from going into reverse). 
In a no-deal scenario there will be plenty of blame flying around. Dublin will insist it stood by its principles, and by the treaty that was negotiated in good faith with the UK government over a two-year period, and designed to uphold the solemn promises both sides had made on Ireland; London will accuse Ireland of cutting off its nose to spite its face, and ending up with the hard border that it wanted to avoid.
The EU has already declared that if the UK wants to quickly re-establish a trading relationship with the bloc then it will have to accept a backstop-style agreement on the Irish border as a precondition, alongside citizens' rights and the exit bill.
It is impossible - perhaps pointless - to predict what condition Britain's politics or economy will be in if no-deal hits hard. But an extremely acrimonious climate, wherein both sides will struggle to find some kind of modus operandi, is a safe bet.
Irish customs officials, meanwhile, will have to work out the border slice by slice.
Sources in Brussels say some things could be done relatively quickly through ad hoc measures.
However, establishing a long-term border, if that is what destiny has in store, could take years. The immediate problem is that the authorities on either side of the border will be operating from scratch, with no legal framework outside the bare minimum WTO provisions.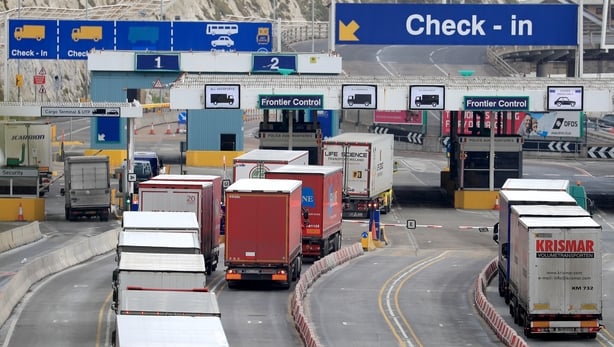 That means it will take time for Irish officials to develop an IT system that can communicate with the other side. Since the UK is outside the EU it will not comply with the new GDPR data protection rules. This will require time and a heavy investment in capital. It could also prompt protracted legal wrangling.
Creating a border from a greenfield site takes time as well.
"You can stick a border cabin somewhere," says one source familiar with EU border rules. "But if you're looking at something serious, you're talking years. It seems unlikely that's the direction they're going in, but they're going to have to build something somewhere, presumably unless they just use existing infrastructure or decide to commandeer buildings."
In the French port of Calais, the local authorities have found it harder than expected to prepare for a no-deal outcome, especially on traffic flow around the port. Sources suggest the French will still have to procure buildings and space to effect the changes.
"They understood six months into the process it was going to take them longer than they realised at that point," says one source. 
The EU may agree to phase in some obligations in order to mitigate the effect. However, contemplating these obligations - which is what Dublin regards them as - in advance is one thing. What if there is a sudden surge in demonstrations and protests when the time comes?
EU officials may shake their heads in dread. In the meantime, trying to divine the intentions of Boris Johnson and Jeremy Hunt is enough to keep everyone occupied.
His upfront plan to "disaggregate" the Withdrawal Agreement by selecting the parts he likes will not go anywhere. Furthermore, declaring that the Irish border issue should be pushed into the far end of the free trade talks that he confidently predicts will begin after no-deal is an echo of Britain's opening gambit when the negotiations began, and which was at the time flatly rejected by the EU.
"There are two explanations," says one diplomat of Mr Johnson's ideas. 
"Either raise the stakes so that if things go badly [it is] the EU's fault.
"Or, we are still at the same level of debate we had two and a half years ago, seeking unicorns, and solutions. They will not make the necessary trade-offs. They still believe they can have their cake and eat it."
The EU has signaled it will want to work constructively with the new prime minister but has said publicly the Withdrawal Agreement cannot be reopened.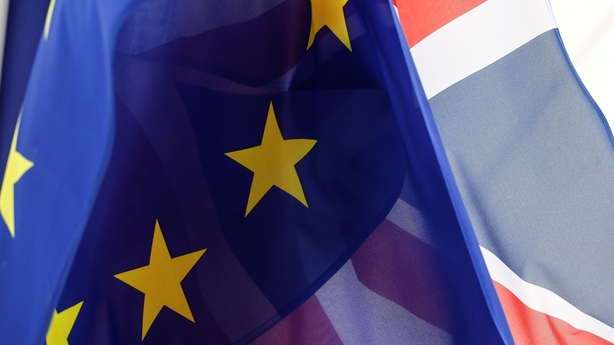 On Monday the Alternative Arrangements Commissions (AAC) published its 200-page interim report on preventing the backstop through the use of existing technology and exemptions.
The EU, and Dublin, have declined to respond publicly to the report as it is not an official UK government paper.
However, officials from member states meeting in Brussels on Thursday gave it a cool reception when briefed on its contents by the European Commission.
One diplomat present said it made for "interesting reading" but that overall its recommendation of multiple borders, exemptions and derogations rendered the ideas unfeasibly complicated and expensive for traders.
In particular, the proposal of a single animal health and food safety "area" comprising the island of Ireland and island of Great Britain was dismissed as a non-starter, since it would mean Ireland having to exit parts of the single market.
In a foretaste of the challenges facing either Boris Johnson or Jeremy Hunt, when they come to Brussels seeking "a better deal", the European Commission has set five tests that alternative arrangements will have to meet, whether the freelance options by the AAC or the UK government's own official ideas, which can only be worked up jointly with the Commission once the Withdrawal Agreement is ratified.
These are that they must ensure no hard border; they must comply with both the Union Customs Code and WTO rules; they must treat all member states equally (ie, Ireland cannot become a semi-detached member through some joint SPS-zone with the UK); and finally, they must comply with the objectives of the all-island economy.
These set the bar high. Seen against the backdrop of the Tory leadership race, the mood in capitals is downbeat.
"If it's just a race to the bottom in the sense of the most undeliverable promises," says one diplomat, "then the blow will be hard in the end. October is going to be a real rough ride."