The Tory leadership race has brought a no-deal Brexit closer. Most candidates have either elevated No Deal to a heightened form of Brexit - a "clean" Brexit - or have insisted it is preferable to an extension beyond the current Article 50 deadline of 31 October.
Brussels has remained largely silent on the Tory contest, but unease in Brussels and Dublin is growing. 
"They've redefined Brexit," says one senior EU official. "They've turned Brexit into No Deal."
What those candidates have not explored is what No Deal would mean for Northern Ireland.
Concern has been deepening within the North's civil service and export sector. 
Senior officials in Belfast have been writing increasingly frantic letters to Whitehall to raise the alarm and to educate key elements of the British political and administrative systems.
"The education has been going on for three years," says one source familiar with the situation.
"It's been tortuous. It's ramped up very significantly in the past six months. We're frantically trying to get as much material out in the public domain as quickly as possible."
What would No Deal mean for Northern Ireland in basic terms?
If Boris Johnson, presuming he is the new prime minister, makes good on his promise to leave with or without a deal on 1 November, the UK will become a third country. In theory, tariffs and restrictions will apply on Northern Ireland goods entering the EU across the land border.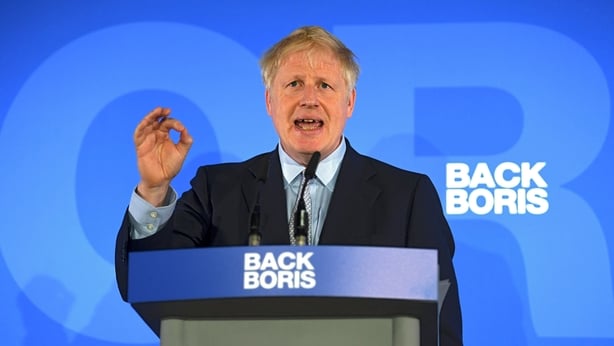 The UK has said, however, that it would temporarily not apply tariffs on goods coming in from the Republic.  
Given the peculiar make up of the North's economy, structured as it is around the SME and agri-food sector, and the very tight supply chains that embrace not just the Irish Republic but Great Britain as well, the effects could be devastating.
"Northern Ireland is largely an SME driven economy," says one source. "We have 9,700 businesses and 8,700 of those are very small operations that rely on cross-border trade."
Food industry sources depict a perfect storm: tightly integrated, just-in-time food supply chains broken within weeks, millions of litres of milk being stranded, Northern traders being priced out of the GB market if cheaper South American meat starts to roll in, EU products being channelled through Dublin Port and into Great Britain via Belfast in order to avoid UK tariffs, traffic congestion disrupting the narrow delivery window for Northern Irish suppliers to UK supermarkets and so on.
None of this includes the disruption to cross-border services, a much higher value trade flow, including all-island legal and financial services.
"In the absence of the backstop you will have the complete collapse in the exchange of data north and south, the inability to recognise mutual professional qualifications," cautions one official. "Everyone is looking at the wrong thing here."
One senior official has described the scenario as akin to a "blockade" of the Northern economy.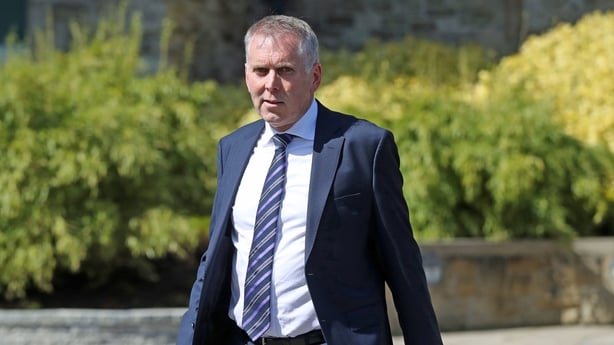 This cannot be dismissed as industry scaremongering. On 5 March David Sterling, the head of the Northern Ireland Civil Service, wrote to political parties warning that disruption would be "severe". The economic and social effects would be "profound and lasting".  
The SME and agri-food sectors, especially those operating along the border, would be particularly vulnerable. EU customs and single market regulations would have "very serious effects" on any company selling goods to or through the South. Some patterns of trade would become "uneconomic immediately". 
"In effect," Mr Sterling warned, "there is currently no mitigation available for the severe consequences of No Deal."
On 1 April, the cabinet secretary Mark Sedwill told ministers that Northern Ireland would face "more severe" consequences.  
"The current powers granted to the Northern Irish Secretary would not be adequate for the pace, breadth or controversy of the decisions needed to be taken through a No Deal exit," he wrote in a leaked letter to Cabinet. 
"Therefore we would have to introduce Direct Rule."
The Stormont system has been in a quandary. Already Brexit was being tightly controlled by Downing Street and the Department for Exiting the European Union (DexEU), while the absence of the Assembly and Executive has deprived officials of political cover to pull what levers they might in order to steer the process away from No Deal.  
There is ongoing contact between Belfast and Dublin on small practical measures that can be taken in the event of No Deal.
When the original exit date of 29 March approached, officials fretted that the Leinster V Ulster rugby match the next day might be hit if Britain crashed out without a deal. Contingency plans were worked up that envisaged southern-registered buses and drivers having to drive north to collect Ulster rugby supporters.  
In the event, Dublin was able to deploy its No Deal legislation as well as the EU's own emergency exemptions to ensure Northern buses and drivers were operable (eventually the UK sought an extension so these exemptions were not invoked).
But dealing with the multi-billion euro cross border trade system is a different order of magnitude.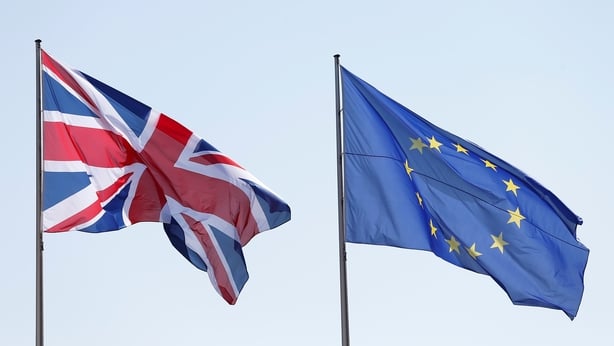 Any post No Deal damage limitation will have to be negotiated between London and Brussels.
If Belfast and Dublin started such discussions then Dublin would be exposed to the charge that practical solutions were available after all, so the backstop was never necessary.
This is acknowledged on both sides. "That tension is there," says a senior Irish figure.
"The difficulty is there are two fundamentally different situations. What you'd be prepared to live with as a least worst option in a No Deal scenario by definition shouldn't be the same as what you would seek in the context of a Deal scenario."
Given that trade is not a devolved competence, Stormont officials have been trying to "build capacity" and arm themselves with as many facts as possible.
Several months ago a team travelled to Geneva to talk to WTO officials. A short time later they commissioned a report from two highly respected experts on EU customs and international trade law. The idea was that politicians would find it difficult to reject their evidence.
The report, The Irish Land Border: Existing and Potential Customs Facilitations in a No-Deal Scenario, was drawn up by Eric Pickett, a German lawyer specialising in EU customs and WTO law, and Michael Lux, head of unit in the European Commission's customs division for 25 years. 
Because No Deal means no transition and no interim political or legal agreement, both experts were limited to exploring what EU or WTO rules might currently permit in terms of limiting the damage. 
That meant looking at customs "facilitations", relevant global examples, such as the Norway-Sweden border, and finally looking at what discretion WTO rules provide for on a land border between a trading bloc like the EU and a third country.
The authors set out the particular challenges facing Northern Irish businesses which rely on North-South trade.
In 2017, over 90pc of Northern businesses exporting to the EU traded across the border. That trade was worth £3.9bn and accounted for 38pc of all exports and 18pc of external sales (including sales to Great Britain via Dublin Port or Rosslare).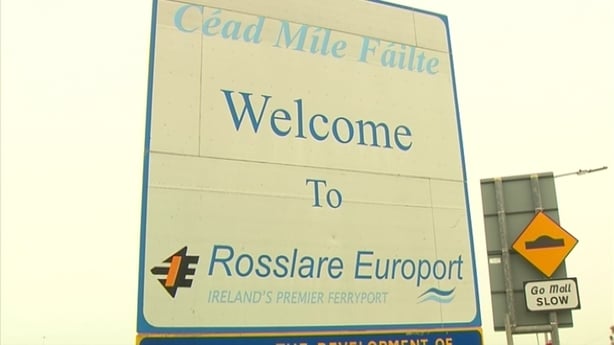 In 2016, imports from the South to the North were worth £2.3bn and accounted for 34pc of all of Northern Ireland's imports.
A disproportionately high amount of this trade - almost one third of goods heading south - is in agri-food. Such products will face higher tariffs, and be subject to stricter regulatory checks. Many of the SMEs involved in this trade have little or no experience of customs declarations.
The authors also explored whether the UK and EU could invoke a security clause, ie Article 21 of the GATT agreement, which allows countries to waive customs obligations in times of war or where peace is threatened. 
The report acknowledges that in a No Deal scenario "a return to civil unrest is rather more likely than not".
WTO case-law shows that in the vast majority of cases, Article 21 has only been invoked during "an acute international crisis," and any country wishing to go for that option would need "sufficient evidence" to justify the claim.
The more remote the threat of "armed conflict" or a "breakdown in law an order" in interpreting "essential security interests", the greater the burden of proof on the member state seeking to invoke the article.
The authors conclude that it would not be "implausible" to link peace with trade, and that "in principle recourse to [Article 21]… to justify not installing customs posts and checks at the border would therefore not be precluded".
However, the implication is that things would have to be close to all out conflict and a breakdown in law and order for the application to be successful in Geneva. 
Elsewhere the authors explore other "facilitations" in a No Deal situation.
These include Special Economic Zones, or Free Zones. These are geographically small areas next to a border where goods that enter do not require customs declarations, but do need to be "presented" to customs officials.
Free zones could be established "back-to-back" along the land border, but they would still need to "inform the relevant customs authority about the entry of the goods into the relevant customs territory and to apply the applicable prohibitions and restrictions."
Free Zones are also long term and "[require] extensive physical infrastructure, cost of construction and personnel".
Another option would be to establish "logistics centres" remote from the border. These could provide an integrated hub for customs authorities, commercial storage space, as well as hosting Border Inspection Posts (BIPs) so that animal and food movements can be checked for compliance with EU regulations.
However, they would need to be no more than 15km from the border, and if back-to-back they would need extensive new road infrastructure.
A range of other options - GPS, Automatic Number Plate Recognition (ANPR), scanners, mobile phone apps, Radio Frequency Identification (RFID) technologies, as well as facilitations for Approved Economic Operators (AEOs) - is explored with varying degrees of enthusiasm.
Overall they tend to run into the same problem associated with Brexit on the island of Ireland: they either involve large-scale infrastructure, are prohibitively expensive for smaller operators, do not overcome the risk of smuggling, and limit rather than avoid the need for queuing and congestion.
More fundamentally, from Dublin's point of view, they reinforce the whole point of the nature of, and need for, the backstop.
The backstop, say officials, is there to ensure that the peace process, the all-island economy and North-South cooperation are at the very least not put into reverse.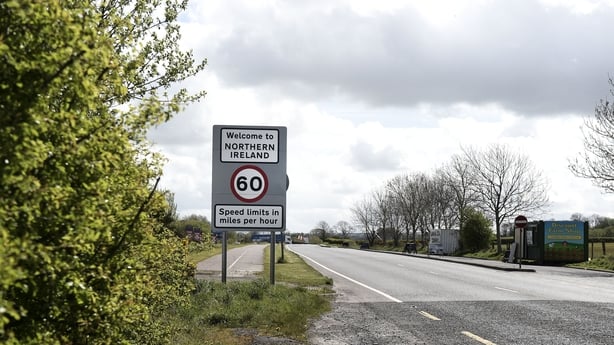 "The issue instead has become fixated with the border," says a senior Irish official, "the physical infrastructure, the carrying out of checks. It's almost as if, if you can figure out a solution for that, then everything will be grand.
"No Deal is more fundamental than that. The whole aim in the Withdrawal Agreement is to avoid the border and everything that goes with it. 
"In a No Deal scenario the challenge is to manage border requirements. From our point that means doing it in a way that avoids physical infrastructure and checks at the border.
"But legally, what you're doing then is managing the border requirements that stem from two fundamentally different legal regimes. 
"No Deal by definition means different regulatory standards and different tariffs. That's the thing that causes the biggest problem. For certain sectors the last thing on their minds will be worrying about filling out forms - because the costs will just be too prohibitive anyway."
In other words, throwing technology, infrastructure, scanners, Free Zones and logistics centres at a socially and politically fragile border hinterland will be somewhat academic. That's because the deeply integrated agri-food supply chains which have flourished since 1998 thanks to no physical border, no tariffs, no food checks at all will already have been destroyed. 
This is conveyed in a cover note to the Lux and Pickett report by the Northern Ireland Civil Service.
"Overall the report is a sobering reflection of the limited room for manoeuvre for businesses and government in a No Deal context," the note states. 
"In particular, it confirms the Northern Ireland Civil Service's concern about the impact of EU tariffs on food exports to Ireland, and the ability of micro- and small enterprises with no experience in customs procedures and operations to continue to export to Ireland."
The report, indeed, points out that over 80pc of Northern micro-enterprises (those employing fewer than 10 people) who export, only export to the South.
Again, 70pc of slightly bigger companies who export, only send their goods south. 
"If the average cost of a [customs] transaction for a small operator is €100 you can't expect them to pay €100 for every trade transaction every time they cross the border," says one senior official. "They don't have the balance sheet sufficiently large to carry those costs.
"The report shows it's going to be incredibly difficult for businesses to continue to trade in the manner that they currently do. Large businesses might get away with it. Their cross-border businesses will become more complex and there will be additional costs.  
"For SMEs who trade across the border on a daily basis, the cost implications, and the statutory requirements would be so extensive that it would be almost impossible to trade."
Industry figures break down which sectors would be hardest hit.
One quarter of Northern Ireland's dairy output is exported to Ireland and Europe. According to Declan Billington of the Northern Ireland Food and Drink Association (NIFDA), the immediate tariff would mean producers receiving 11p a litre instead of 28p.
That immediate tariff wall is one thing. One third of milk produced in the North is processed in the South, either to be sold to the rest of the world as infant formula or dried milk powder, or processed into cheese and butter and sold in the UK and beyond.
Even without the tariff, Northern Irish milk risks being shut out of the global export of Irish butter and milk powder as it has not been produced to EU standards.
"We will end up with stranded milk," says Billington. "You can't ship it to GB because we don't have enough milk tankers. Even if you do there's a short life span for raw milk before it starts to degrade."
Dairy farmers are paid quickly, but once that cash flow system is disrupted, then soon they cannot afford to buy feed for their cattle, and in short order animal welfare becomes an issue.
Across the board Northern Ireland meat producers face enormous hurdles. A 2017 study by The Andersons Centre and Oxford Economics on the impact of a hard Brexit concluded that beef and sheep meat production would decline by 21pc with exports to the EU "collapsing by over 90pc".
Andersons reported that, according to Northern Irish prices in 2016, EU tariffs would range from 48pc for fresh or chilled lamb carcasses up to 96pc for fresh or chilled boneless beef.
"WTO trading," concluded the Andersons report, "would have a devastating impact on Northern Irish trade with the EU for beef and sheep meat". 
Beyond those eye-watering tariffs, however, is a range of secondary problems. Around half of all lambs raised in Northern Ireland are sent to either Kepak or Irish Country Meats (ICM) in the South for processing. Apart from the 30pc tariff which will apply to live animals, those animals would normally have to go through an EU Border Inspection Post (BIP) in order to be approved for processing.
If those posts are not up and running on 1 November, there is a question mark over whether that operation can legally continue.
"Legitimate traders will not send their goods south," says a senior official.
"Either they can't pay the tariff, or there's no means of compliance. That's where the Catch 22 comes into it."
There is a complex world of compliance with EU food safety and animal heath standards. At present, Northern Irish producers are fully compliant. In a No Deal Brexit they will be treated the same as if they were from a third country like Thailand.
Every single meat product that goes south will require an Export Health Certificate (EHC). In March, DEFRA, the British department of agriculture published 100 specimen EHCs to give exporters an idea of what they would need in a No Deal situation.
However, according to the Northern Ireland meat industry, these were default certificates and not negotiated with the EU, and so some of the elements were completely unsuitable for cross-border exporters. 
For example, the EU bans the import of certain animal by-products from third countries, such as untreated feathers and unprocessed manure. These are currently legal if you are trading from an EU member state, but to comply as a third country exporter then a treatment and processing regime would have to be started from scratch.  
In April a joint statement by the Ulster Farmers' Union (UFU), the Livestock and Meat Commission for Northern Ireland (LMC), and the Northern Ireland Meat Exporters Association (NIMEA) complained that the requirement to prove cattle had received a TB test three months before slaughter meant trade would be well nigh impossible as the UK's TB testing regime was not up to it.
Beyond such regulatory problems, the economic chain reaction of No Deal will be formidable, as a finely balanced system of supply and demand is uprooted.
Even though 80pc of Northern beef is sold in the UK, not all of the individual animal goes there. Much of it - offal, forequarter meat, hides etc - is cleared via the EU to countries around the world with which the EU has trade agreements. 
But when that option is closed off, the overall value of the Northern Irish animal falls. A similar problem faces poultry and pig meat.
The market profile of the UK will be turned on its head if Britain decides to lower tariffs on beef from South America, or lamb from New Zealand. The risk of market saturation will mean, again, that the GB market may not provide an escape route for Northern Irish produce tariffed out of the Irish/EU market.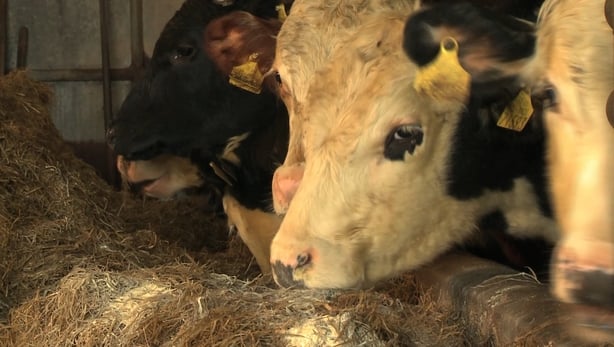 There are further potential knock-on effects. Because the UK is not planning to impose tariffs on goods entering Northern Ireland from the South, but will impose tariffs on goods going direct from Dublin to Holyhead, then traffic disruption could add to the economic disruption.  
Not only will there be an incentive for Irish beef producers to send beef north in order to avoid the Holyhead tariff, and then on to Great Britain through the back door of Belfast Port, there would, in theory, be nothing to stop any other member state producer doing the same via Dublin. 
"The reason we objected to it," says Declan Billington of NIFDA, "is the congestion that will create in Belfast Port. The goods coming North will be travelling up the same road, the west-link will become choked with traffic going to the ports, then you'll have everyone bidding for drivers who are in short supply who haul goods to the south of England. So freight costs will rise, haulage costs will rise."  
In turn such congestion could inhibit just-in-time deliveries for those Northern producers to GB supermarkets.
Officials say some of the warnings by the food sector and civil service are getting purchase at various levels of cabinet and parliament.
But simply identifying the scale of the risk on the island of Ireland will probably not prompt a change of approach by the UK government, not least if Boris Johnson - who has long declared the border a phony problem - is the person leading it.
Instead, the threat to the cross-border economy and the peace process gets recycled into the blame game, and who should move first.
At present, London believes that the Withdrawal Agreement should be re-opened and at the very least the backstop should have a time limit.
One can assume that, if elected, Boris Johnson will demand such an expiry date as the very bottom line.
This is the prism through which the Lux and Pickett paper is viewed. To British officials, this 85-page report shows that no matter how much you try to mitigate a No Deal scenario on the island of Ireland, you will still end up with a mish-mash of infrastructure and a threat to the peace process.
"The only thing coming out of these papers," says one official, "is that you can push back the infrastructure a little bit from the physical border itself in a way in which makes absolutely no difference. It's still a hard border.  It's all infrastructure in border counties."
So the way to avoid this, say officials, is for the EU to agree to exemptions and derogations to EU law along the Irish border - as were proposed for SMEs in the UK's August 2017 paper on Maximum Facilitation (Max Fac), (This was flatly rejected by the Article 50 Task Force.)
Or to go for an expiry date to the backstop.
When in the autumn No Deal looms, say London sources, MPs will cry that they too want to avoid it. So, they will ask, why won't Leo Varadkar go for a backstop "with a tweak and a time limit, instead of guaranteeing a hard border in a few weeks' time?"
Dublin insists a time limit is out of the question for various reasons, not least the prospect of Sinn Féin linking such an expiry date to a border poll on a united Ireland. So far the EU has flatly rejected any reopening of the Withdrawal Agreement. 
A senior Irish official says: "There are people who want to reduce it to those 'pesky Irish'. But the reality is, there is no fix that solves the real conundrum: how will the EU be satisfied that the customs union and single market will be protected?
"We have that frequently pushed back at us. Even if we were to explore alternatives, say a time limit, then the first question we will get is, what then? The minute that point is reached, and the time limit came into effect, and the backstop no longer applied…?
"No-one has been able to answer that question."