Describing Ireland as the "land of saints and scholars" may be clichéd, but it is a concept that is echoed in many of the events that are held here in Washington aimed at building US-Irish relations.
When it comes to scholars, there are no shortage of Irish gatherings and networking opportunities that invite Americans to celebrate our country's history, writers and artists.
And then there are the saints.
Next month, the Taoiseach will visit the White House for the traditional St Patrick's Day celebration.
Next week, several events are being held across the US to celebrate St Brigid's Day.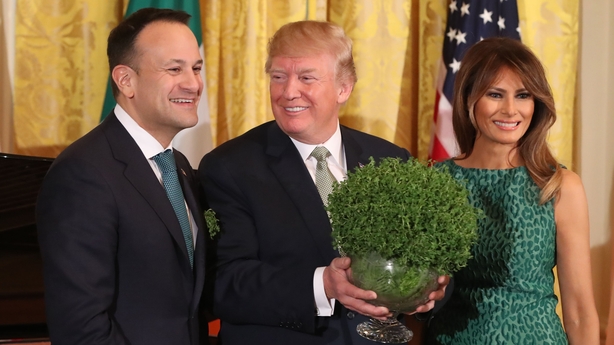 These meetings give Irish officials unrivalled access to members of the Trump administration and members of the US Congress.
In the coming days, Tánaiste Simon Coveney will visit Washington for meetings with senior US officials and elected representatives. He will, no doubt, use the opportunity to highlight Ireland's concerns on Brexit and to push for support from the US.
Last week, a resolution was introduced in the US Congress opposing the return of a hard border on the island of Ireland.
Irish-American Congressman Brendan Boyle was behind the move.
The Democrat said that now was the time for the US Congress to make it clear that it stands in strong opposition to a hard border.
In follow-up interviews he suggested that if Britain reneges on its commitment to the backstop it would be viewed badly in the US Congress and could damage support for a post-Brexit trade deal between the US and the UK.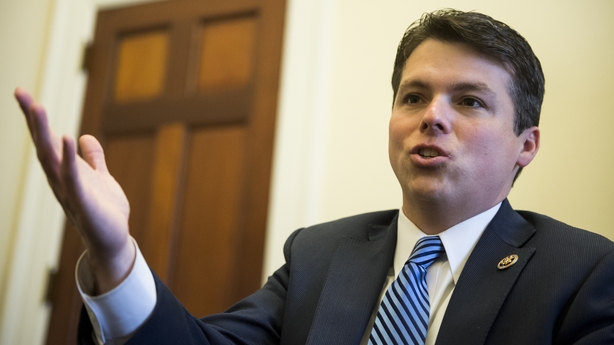 Congressman Boyle is a member of the powerful Ways and Means Committee which would be involved in overseeing the future trading relationship between the US and the UK after Brexit.
The Chairman of that committee is Congressman Richard Neal, another member of the 'Friends of Ireland' caucus on Capitol Hill.
Ireland has powerful friends in Washington but the relationship has been tested in recent weeks.
The Irish Government's attempts to get access to the E-3 visa programme failed to get unanimous support in the US Senate, with one senator blocking the bill.
Ireland engaged in an extensive lobbying effort to highlight the impact of US sanctions on Aughinish Alumina but Democrats - many of them 'Friends of Ireland' - tried to block the lifting of sanctions accusing the Trump administration of being too soft on Russia.
Irish officials will be hoping that St Brigid and St Patrick will provide plenty of opportunities over the coming weeks to drum up US support for Ireland's Brexit position.
As concerns grow over the Withdrawal Agreement, here's hoping they won't also have to turn to St Jude, the patron saint of lost causes.