Normally we have to wait for the late night publication of the pre-Budget white paper to discover any bombshells.
But on Friday afternoon the Minister for Finance came out to personally detonate a big one - revealing that he now expects the corporation tax take this year will be about €1bn more than expected at the start of the year.
We may live in an era where we have lost our sense of how big a sum of money a thousand million euro is, but as a percentage variance, that extra billion is a jaw-dropping 12%.
How did this happen? The explanation is that there has been a change to international accounting rules which has affected the timing of some corporation tax payments.
The change is IFRS 15, a standard agreed in 2014, which came into effect at the start of this year.
It defines when companies recognise sales in their books - which in turn can lead to a change in when they book profits and pay taxes.
PwC's website says the change would most likely affect firms in technology and pharmaceutical sectors, particularly around intellectual property - the very stuff that has driven the rapid expansion of the Irish corporation tax in recent years.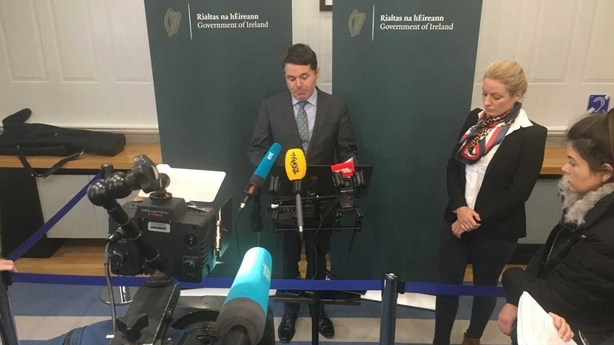 Paschal Donohoe says that at the start of the year his department expected corporation tax receipts for 2018 would be around €8.5bn.
He now expects them to be €9.5bn. If so, it will mean that the amount of corporation tax the Government gets will have doubled since 2014, when it was €4.6bn.
The Fiscal Council chairman Seamus Coffey has pointed out that since 2008, corporation tax has brought in €61.4bn for the State - 80% paid by multinational companies. That's almost enough to cover the bank bailout.
But it also shows the vulnerability of the State to an economic downturn, or changes to tax rules, or even an ordinary business failure by one or two very big multinationals (remember just ten firms paid almost 40% of the corporation tax last year).
Which brings us to the next part of the Minister's statement. He expects corporation tax payments to fall next year, and is planning accordingly in next Tuesday's Budget.
He intends sticking half a billion euro of next year's corporation tax take into the rainy day fund (this is rather similar to Fianna Fáil's original idea for the fund from three years ago).
But the White Paper recorded a fall in estimated corporation tax revenues next year of just €134m - from a forecast €9.6bn this year to €9.4bn next year.
This is to signal a move towards trying to match spending with more stable - and predictable - tax revenues. And a move away from spending every last cent that comes in from corporation tax.
The Minister also announced another important signal - that there will be no deficit in Budget 2019.
This is a departure from the Summer Economic Statement, when a deficit of 0.1% of GDP (roughly €380m) was pencilled in for next year. Though it's somewhat less impressive than it first sounds.
The White Paper published in the wee hours of Saturday morning shows that without making any budget changes there will be a general government surplus of €640m next year - equivalent to 0.2% of GDP.
By saying the Budget will be balanced, is the Minster is indicating he means to spend most or all of that €640m in Tuesday's Budget statement?
Or will it be saved to make the public finances more robust in the face of the next downturn?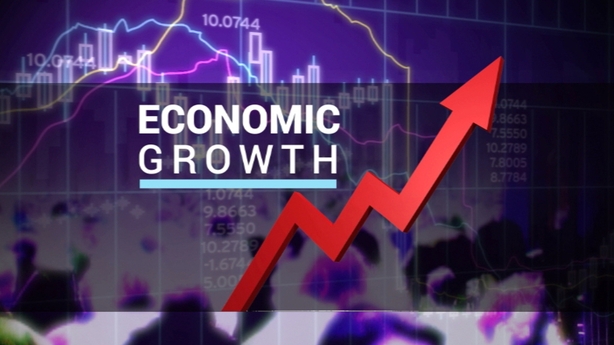 The spending and tax cuts package on Tuesday will almost certainly be bigger than the €800m previously announced.
And that extra spending will be paid for largely by raising taxes, notably VAT in the hospitality sector, and carbon tax on fossil fuels.
How the changes affect the budget surplus will be worth watching.
Keeping as much surplus as possible would be a good thing economically, as it starts the process of rebuilding buffers - vital as we get closer to Brexit, trade wars and global corporate tax changes - as well as the expected downturn in the business cycles, particularly in the US.
But it is a well-observed phenomenon that moving to and maintaining a budget surplus is politically very tricky. How do you defend it in public when there are hospital waiting lists and a housing crisis?
Some economists argue that at this point in the economic cycle - with very strong growth and rapidly falling unemployment - the Government should be running a small budget surplus (as a number of other EU states are doing), to pay down some debt and create space to borrow again when the next downturn comes.
If a government can't borrow to cover its deficit, it has to cut spending - at exactly the worst time to do so.
The stronger-than-expected economic growth this year has led the Department of Finance to revise up its growth estimate for this year - and with it some of its revenue expectations.
That's why it was able to announce it now has the money for Christmas bonuses for social welfare recipients on Friday as well.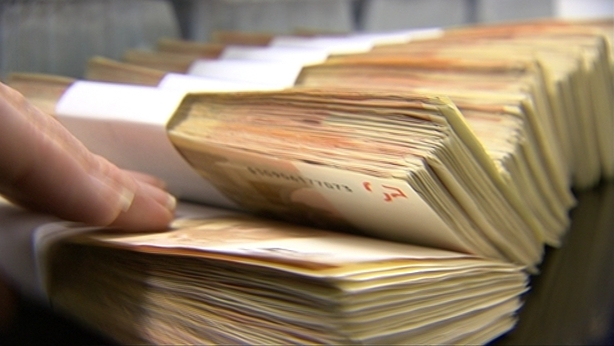 But Paschal Donohoe also had to break the bad news - the expectation that the overrun in health spending this year will be €700m.
Although there have been health over-spends every year, we have to go back to 2015 to find one this big. Then the Government put an extra half a billion into the budget for the following year to "solve" the overspend problem ahead of time. It dropped to €200m last year, but has not shot up again.
The minster offered a number of explanations - pay and non pay staff costs, less-than-expected revenue from private health insurance, a drop in the amount of money coming from the UK health service for treatments carried out here.
There will be an overspend of around €30m in the Garda budget as well, and some extra for education.
Against this there will be an under-spend in other departments, estimated to be about €170m by year end.
There may be some extra debt service cost reductions too to offset overspends.
All told the overspending - requiring supplementary budget votes - will be in the order of €650m. That's where most of the extra corporation tax revenue will go.
But that only takes care of this year's health spending. What about next year?
Will another health over-spend this time next year undo the planned "black zero" budget balance? (or eat the -modest surplus, if one is kept?)
In Tuesday's Budget we are expecting a significant announcement on health spending, aimed - once again - at stopping the constant upward drift of unplanned spending.
The minster spoke of having "a very strong settlement with the Department of Health" in Budget 2019. But the experience of this decade suggests that may be a forlorn hope.
And remember - the revenue boost from corporation tax probably may not be there to bail them out next year.
It is due to an accountancy change that affects when some companies pay corporation tax.
It may well be the case that they have simply brought forward payments they were going to make in 2019.
The Revenue Commissioners think about €700m of the billion will be non-recurring.
That's why Paschal Donohoe said he is assuming next year's corporation tax take will fall, and is planning spending accordingly.
But it could also fall further than foreseen by the Revenue Commissioners. After all, who saw this week's revenue surge coming?
The Government says it intends stopping its recent practice of using unexpected gains from corporation tax to plug any budget holes that open up.
Unlike the script that has been followed over the past five years, when unexpected gains from corporation tax and debt service costs have been spent to increase the annual budget, rather than used to pay down debt.
That handy routine could come to a shuddering halt if Britain ends up leaving the EU in March with a no-deal Brexit.