This weekend's think-in for the Labour Party has all the makings of an awkward family gathering, as the councillors who publicly called for an end to Brendan Howlin's leadership will have to smile and shake hands for the cameras.
And after the usual choreographed photo-opportunities, the conversations behind the closed doors will be all the more interesting as Mr Howlin faces his detractors.
He is also likely to discuss his leadership with his colleague Tipperary TD Alan Kelly, who effectively called for him to step down last month when he told Tipp FM: "I think Brendan needs to consider what is best for the Labour Party into the future."
In response, Mr Howlin told RTÉ Radio that switching the name on the party leader's door would not fix the party's problems.
He acknowledged the uphill battle facing the party, but suggested it could double its seats in the next election. The party lost 30 seats in the 2016 general election, leaving it with just seven TDs.
Although support for the party in the opinion polls has stood at around 6%, one poll during the summer put it at 3%. Notwithstanding a margin of error of 3% in most opinion polls, is it really feasible to think Labour can reach 14 seats?
Since the crushing 2016 performance, the party has struggled to regain its place as a voice for the left in an evolving political landscape.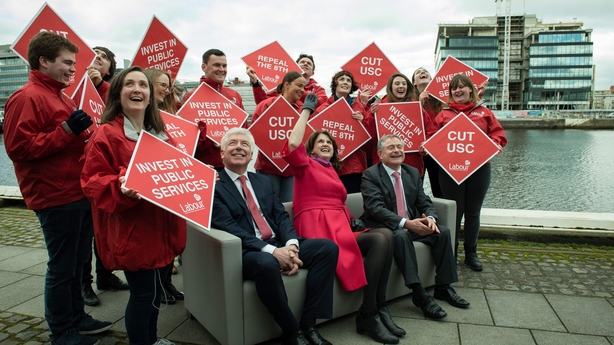 The factors that led to the lowest result in the party's 104-history have been well rehearsed, effectively other parties on the left have been eating their lunch. The question now is can it recover?
And Brendan Howlin may have a point when he says a change of leadership will not necessarily mean better fortunes for the party. One factor that could be critical to its future is the timing of the next general election.
The party with the most to lose from a snap general election would be Labour, according to political analyst Adrian Kavanagh of NUI Maynooth.
If the current polls are anywhere near correct, he thinks an imminent election could see Labour fighting for its life.
On the other hand, he points out that if there is no general election this year, the party could fare well in the local and European elections next May, which could give it a confidence boost and time to find its voice again.
"You can never write off Labour but a comeback for them depends on the timing of a general election," Mr Kavanagh said.
Also crucial to its electoral survival is its ability to secure second preference votes.
Opinion poll expert Kevin Cunningham of 'Ireland Thinks' says, historically, the Labour Party attracts a large number of preferences from lower ranked parties and candidates.
He notes that while Labour became a little more 'transfer toxic' in the 2016 election following its period in government, opinion polls now suggest that this has waned, meaning it could do well out of second preference votes.
He also says concentration of support in key constituencies will be crucial for the party.
But how to make its voice heard in opposition will almost certainly be a topic for discussion at its think-in this weekend. Mr Cunningham says housing is a key issue that it has yet to capitalise on.
"In our polls we ask voters what they consider to be the most important issue. It is an open-ended question and so they can respond with anything. Over 40% state that housing, homelessness or rental issues are the most important - well in excess of Brexit and health as issues," he says.
He says Sinn Féin is taking advantage of this, which shows in its recent poll gains, and whether Labour can become the party of what has been termed 'generation locked out' is a question that will be central to its survival.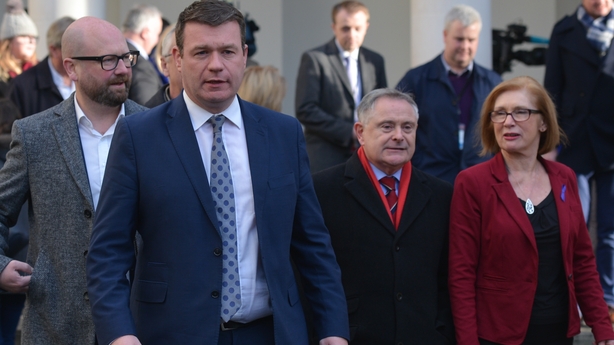 Portlaoise councillor Noel Tuohy was among a group of councillors to call for a change of leadership over the summer.
He says this weekend's think-in will be a chance to discuss the direction of the party with Brendan Howlin.
The party's performance in the polls has been "clearly disappointing, especially when we are in opposition", he says. "That has to change".
He said they would discuss strategy with Brendan Howlin and "take it from there".
However, Dublin councillor Rebecca Moynihan rejected the idea that a change of leadership was the way forward.
She acknowledged the poor polls were disappointing and that it has struggled to get its message across, but she said it takes time to recover from the scale of the election losses in 2016.
She points to how the Green Party has managed to slowly recover from its own electoral meltdown in 2011.
Does she think a change of leadership would help her election prospects?
"In terms of my election prospects being better under Brendan Howlin, than who? It's not about a leader. It's about the party, and the party having relevance, and the team having relevance," she said.