All good things come to an end. Summer is over and politicians are regrouping to discuss policies before the Dáil opens for business in a fortnight.
The so-called 'think-ins' are intended to set the agenda for the coming political season. Much of the focus will be on homelessness and health.
But one issue which many politicians have encountered on the doorsteps this summer is the property market, with high prices putting home ownership increasingly out of many people's reach.
Not only are high rents pushing thousands into homelessness, but many young people cannot move out of their parents' homes. As for those who can leave, they are unable to purchase property.
The question is whether Ireland's real estate sector is spinning out of control.
The property market has undergone a remarkable revival since 2013. At the height of the financial crisis, it almost seemed unimaginable that the cost of homes would surge to the levels they have reached today.
Now the authorities need to consider if they have climbed too high. Since 2013 prices have risen by a staggering 79.6%, according to the Central Statistics Office.
That said they are still 19.5% lower than they were at the peak of the boom.
At the zenith in 2007 prices were unsustainably high – which is partly why the bubble burst.
Last month the Economist magazine ranked property in Dublin as 25% overvalued. It measured prices against median household incomes and rents.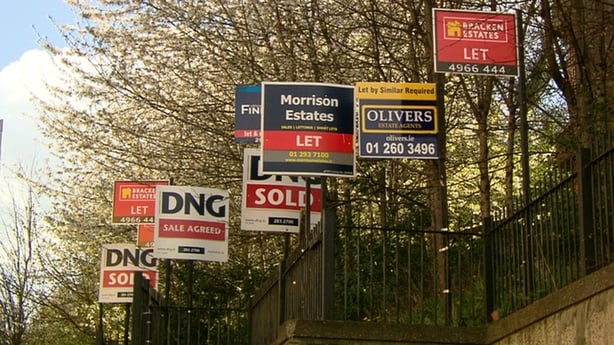 The negative effect of this trend is to put upward pressure on wages at a time when Ireland's competitiveness has been sliding in the wrong direction.
Property prices are not the primary concern for the Central Bank, the organisation responsible for monitoring Ireland's financial stability. Its job is to ensure banks do not lend too much money so they don't go bust.
The Central Bank, run by former academic Philip Lane, sets limits on how much consumers can borrow in proportion to their incomes.
For some years now, Mr Lane has been predicting that the rapid pace of house price growth will begin to ease. In Dublin there is already some evidence this may be happening.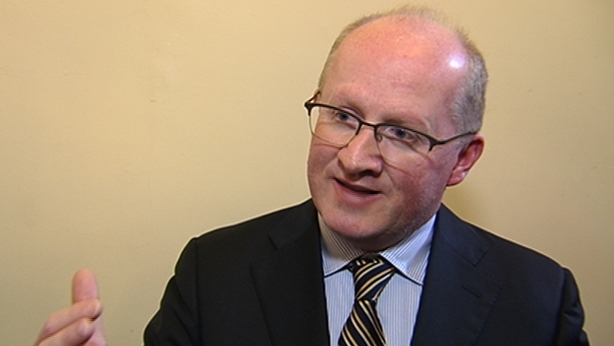 It is worth bearing in mind that no arm of the State has the task of ensuring property prices do not become too expensive. Market forces are expected to resolve the issue.
According to the above theory, if houses and apartments become excessively dear the cost of buying will fall as the housing sector corrects itself. But this may take some time to happen.
In the meantime, political parties might be tempted to lean on Governor Lane to allow people to borrow more money when he revisits the mortgage lending rules in November.
This would be a big mistake.
Slack lending rules and excessive credit would be very dangerous when prices are, according to some, already overvalued.
The Government has already intervened in the rental market by imposing caps in urban areas.
In international academic circles, economics literature has mixed views on the merits of rental controls for both tenants and landlords.
The danger is that some landlords may pull out of the rental market which would have the effect of further reducing supply. Other landlords may fail to adequately maintain their properties because they are already letting their houses or apartments below the market rent.
But it is difficult for politicians to sit back and say they will not do anything in the face of criticism over rising rents.
For better or worse the Government has opted to cap rents. It has also introduced a Help-to-Buy scheme which makes it easier for first-time purchasers of new homes to buy a property by giving them a tax refund of up to €20,000.
So far this has cost the State €104m. But the most recent review of the scheme by consultants Indecon found no evidence that it has added to the supply of new homes – one of the scheme's aims.
As the 'think-ins' begin this week, it is worth bearing in mind that some of the State's recent interventions in the property market have shown limited evidence of achieving their purposes.
Sometimes taking no action is the best course of action.
---
Comment via twitter @davidmurphyRTE