Belfast's Waterfront Hall was the venue when, 20 years ago, John Hume, David Trimble and Bono held hands and urged the Irish people to vote Yes in a referendum on the Good Friday Agreement. Three men.
Two decades later it is referendum season again, but on Friday evening it was three women who set the cameras clicking as they walked into that same Waterfront Hall.
Mary Lou McDonald and Michelle O'Neill were coming to address their first Ard Fheis as the now-in-position, new leadership team of Sinn Féin. Deirdre Hargey is the least known of the trio. Last week, she had been elected the first female Sinn Féin Lord Mayor of Belfast.
Sinn Féin's opponents would be the first to acknowledge that Mary Lou McDonald's accession has given her party a bounce. The number of energetic young delegates at the Ard Fheis, many from the deep south, was significant.
The Saatchi and Saatchi advertising agency, run by two Baghdad-born brothers, Charles and Maurice, was widely acknowledged for the role it played in branding and marketing Margaret Thatcher through three successful British elections.
It would be proud of the McDonald-profiled Sinn Féin posters in the recent Eighth Amendment referendum campaign and the McDonald/O'Neill images promoting the Belfast Ard Fheis. The leadership says artist Robert Ballagh was an influential voice in the decision to use purple, the suffragettes' colour, as the backdrop on the Waterfront stage.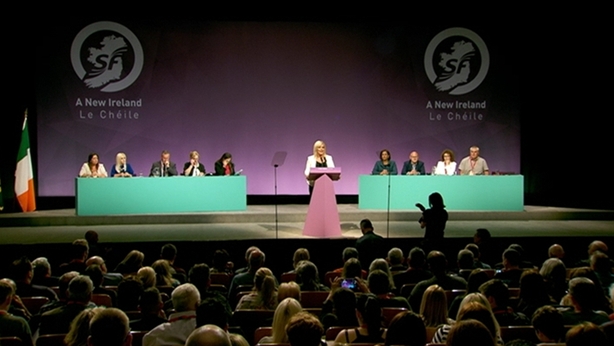 It is an understatement to suggest the new Sinn Féin leader has hit the ground running. Ms McDonald was a significant presence during the abortion referendum campaign. On Saturday morning at 7.35am, she featured on BBC's most influential radio platform, the Today progamme.
Presenter John Humphrys has, at 73, counted them in and counted them out. There wasn't a hint of crankiness from the doyen of interviewers. The conclusion summed up the tone of what had been a seven-minute conversation.
Humphrys: "Mary Lou McDonald, thanks very much indeed."
McDonald: "Lovely speaking to you, good morning."
Humphrys: "Thank you. Bye."
Thirteen hours later, the new leader gave what was seen as an assured address to a packed conference hall and a live television audience.
In public, at least, Sinn Féin is not associated with a lack of self-confidence. Under new management the trend continues. Deirdre Hargey was a patron in the Belfast bar where innocent man, Robert McCartney, was attacked and fatally injured by republicans in January 2005. She wasn't in a position to provide significant evidence for what proved to be an inconclusive PSNI investigation and, for a time, she was suspended by the party. But this month it endorsed the policy of allowing her to become Belfast's first citizen.
As the two most recent Ard Fheiseanna had taken place south of the border, staging the weekend event in Ulster was in line with the party policy. Significantly, there was no hint of Nordie insecurity in the post Adams-McGuinness era and the Dublin-born president has moved into the driving seat without a wobble.
But this honeymoon is the easy part. Over three decades, the Adams-McGuinness leadership made the IRA redundant, led Sinn Féin into power-sharing at Stormont and grew the party into a significant opposition voice in Dáil Éireann.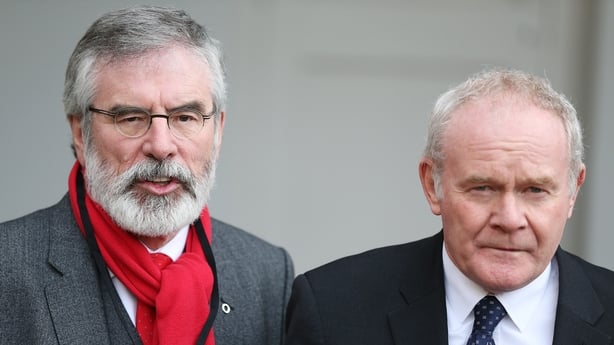 To successfully build on that legacy, south and north, the McDonald/O'Neill team will have to make Sinn Féin a party of government in both sides of the island and be a major influence in any unity referendum that the British government may create through Brexit.
While Ms McDonald was fine-tuning her material for the Waterfront autocue machine, Arlene Foster was heading into new territory in her native county. Two weeks ago when Fermanagh scored a shock victory over Monaghan in the Ulster GAA championship, she posted a message of congratulations on her Twitter account.
Such was the volume of encouragement she received for her gesture that she decided to visit the team as it prepares for next Sunday's provincial decider against next door neighbours, Donegal.
On Saturday evening, she made her way to the Lough Erne Resort hotel where players and officials had gathered after a training session. Church of Ireland members don't do Mass bouquets but she brought them a Good Luck card, signing it "From a proud Fermanagh woman". They in turn presented her with a team jersey.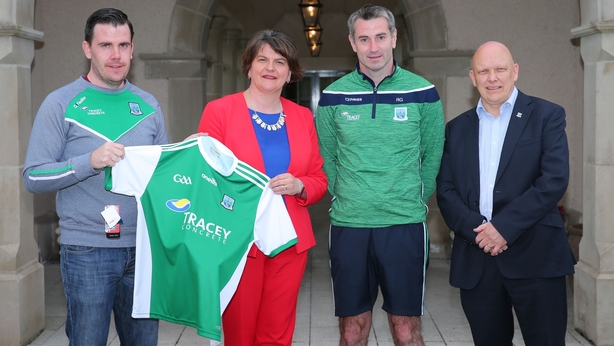 The Ulster Council, following on its 'extend the hand of friendship' practice of the past decade or more, has made it known she would be a welcome guest at next Sunday's final in Clones.
The security issues, not small, could be overcome. The image of Ms Foster and Ms O'Neill, sitting together at a GAA match, would be extraordinary; even more powerful than when Peter Robinson and Martin McGuinness sat together at the Tyrone v Derry McKenna Cup Final in January 2012.
But if the DUP leader is to do so, she will have to be prepared for criticism from those within her support base who believe that attending sports events on the Sabbath day is not appropriate behaviour.
As Ms Foster weighs up her decision, she may be mindful of a call she made two years ago. Her partner in government, the late Martin McGuinness, was keen that the First Minister and Deputy First Minister might go to Northern Ireland and Republic of Ireland football matches at the Euro finals in France. Try as he did, the Derry Sinn Féin man couldn't persuade his Fermanagh DUP colleague to make that stretch.
But the Fermanagh GAA team visit was not a one-off. Last week, Ms Foster delivered a challenging address to a behind-closed-doors meeting of her party executive. During it she suggested the DUP needs to be open to change. Next Friday she will travel to Dublin, and the events she attends on that day may give some evidence of someone who is prepared to explore new patterns of behaviour.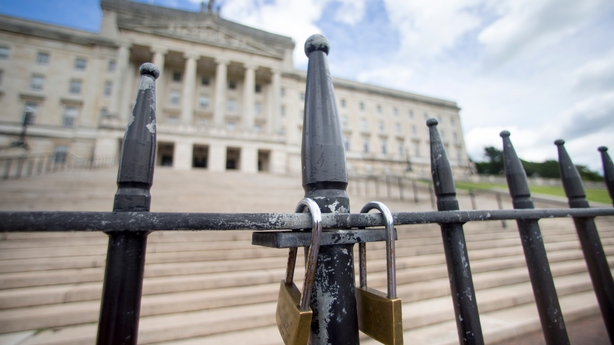 In some respects refusing to take risks is not a sensible option. Stormont is closed. The DUP/Sinn Féin partnership is 18 months out of power. Ms Foster is indeed the DUP leader but not even her closest pals are now calling her First Minister. And while its ten MPs are in a position of unprecedented influence at Westminster, propping up Theresa May's government, poll after poll suggests the party is in a minority position on issues such as gay marriage and Northern Ireland remaining in the European Union.
Once the summer ends, the Renewable Heat Incentive Inquiry will resume and significant quantities of DUP linen may be washed in public when Ms Foster, her former ministerial colleague and fellow DUP member, Jonathan Bell, as well as leading party officials and others take the witness stand.
Autumn too will reveal what will transpire in relation to Brexit, the problem that so far seems to have no acceptable solution. The DUP's ten MPs may be on 'best buddy' terms with Tory Brexiteers but if the masterplan doesn't emerge, the DUP is the party that will feature on the 'wanted' posters.
Reserve autumn ringside seats in the political theatre. Brexit comes to the boil. The most sensitive RHI inquiry sessions are scheduled at Stormont. If Brexit takes a positive turn and the Arlene outreach continues, there could be an effort to refloat Stormont.
If the drift continues, Spring 2019 will be compulsive viewing. At 11pm on March 2019 (midnight in Brussels), the UK is due to officially leave the European Union, even though an extended transition period is on the cards.
By then, too, Mr Justice Coughlin, the chairman of the RHI investigation, should have published his report. Stormont, at that stage, could be 27 months in mothballs. Fianna Fáil would have propped up a Fine Gael Government for three budgets.
It's a safe bet that the graphic artists will continue to work on the Mary Lou and Michelle posters.