In a small untidy room in a Georgian building, just a stone's throw from Leinster House, Sarah Clarkin is busily poring over Facebook analytics.
She's the Head of Social Media for the Together for Yes group, responsible for leading the organisation's campaign in the virtual battleground.
"This shows we reached 1.16 million people over the past week on Facebook alone," she explains as she points to the graphs on the screen.
The alliance of repeal groups is targeting voters across three main platforms - Facebook, Twitter and Instagram.
And its strategy at its most basic level has been to use video in the main to build an online following, which it then leverages to share the message organically to reach other voters.
"Our whole strategy in Together for Yes is about equipping people to have conversations about the referendum and about why a Yes vote is very important for women," she explains.
"So our social strategy is the same. We are trying to get our supporters and our followers out there talking about why the Eighth Amendment harms women, why we need to remove the Eighth Amendment on 25 May."
Where content gets particularly strong traction, or where they want to target groups geographically, small amounts of money are spent to promote their posts, Ms Clarkin says.
In total the group is planning to spend €60,000 on the digital arm of their campaign.
They have ground rules in place about what volunteers should and shouldn't post and websites and social media platforms where children hang out are off-limits, Ms Clarkin claims.
Where possible they are also dissuading foreign pro-choice organisations from interfering with the campaign online, because they think it would be counter-productive.
The group knows large numbers of votes can potentially be won, but also lost, on social media, so care and attention is required.
If anything though, the No side sees social media as an even more important element in its campaign than the Yes side does.
"Social media is obviously very important in modern campaigns like the current one," says Cora Sherlock, spokesperson for LoveBoth which is advocating a No vote.
"I think it is particularly important for the No side, because it is just very difficult for us to get our message out, the fact that this is a vote on abortion on demand," she says.
"When you consider in the country 40% of our posters have been removed over the last number of weeks, then social media becomes more and more important."
Its approach broadly mirrors that of its opponents, although despite asking it several times it wouldn't tell us what its digital budget is.
It too is trying to produce compelling video and disseminate it across multiple platforms.
It is also seeking to distance itself from foreign No campaigners online, as well as from mis/dis-information emanating from other No groups.
But there is one big difference between its campaign strategy and that of Together for Yes.
LoveBoth, like other high profile No groups, appears to be far more dependent on ads than organic reach to get its message to a receptive audience on social media.
What's more, it is now clear the No side was planning to increase its ad spend in the final fortnight of the campaign.
That's why Retainers were so incensed on Wednesday when Google took Facebook Ireland's ban on referendum ads from overseas one giant step further, by banning all ads across all its platforms between now and polling day.
Ms Sherlock labelled it "censorship". David Quinn of the Iona Institute branded it "disproportionate".
John McGuirk from Save The Eighth claimed it amounted to "foreign interference" and would increase the likelihood of the referendum outcome being challenged in the courts.
But what exactly prompted the surprise move by Facebook and the even more surprising decision by Google?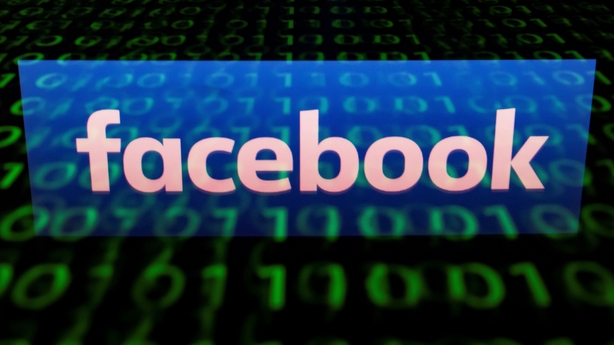 Officially they say it is all part of their efforts around ensuring election integrity, which on the face of it is laudable.
But their actions leave many unanswered questions. Why do this two and a half weeks out from polling day and not earlier in the campaign?
Where was the decision taken - locally here in Ireland or in the US? And by who? Did the two companies communicate with each other before announcing their plans?
Do the firms have evidence that the "integrity" of the referendum process was somehow being or about to be undermined?
Were they fearful that if there was to be a large swing one way or another in the final weeks of the campaign caused by the misuse of social media, they would ultimately be blamed for not doing more to prevent it?
Was Google planning this anyway or was it, as some sources suggest, bounced into it by Facebook? Why did Google feel the need to press the nuclear button and ban all ads?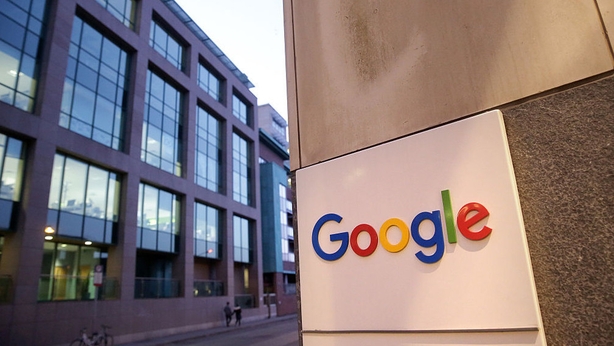 All important questions we don't have answers to, because the companies have said very little about their decisions.
What exactly all this means for the remaining course of the campaign is also unclear, but it is very likely to have a significant impact.
It is also likely to have hastened the arrival of some form of regulation of online political and campaign ads to make them more transparent and put them more in line with TV and radio ads as well as postering.
Several months ago, the Taoiseach's department established an inter-departmental group to look at the issues arising from recent experiences in other countries with regard to the use of social media by external, anonymous or hidden third parties.
The group, which has met four times, is focusing on the risks to the electoral process, including those arising from dis-information spread via social media and other means and it seems likely that in time legislative proposals will emerge from its work to deal with these issues.
Fianna Fáil TD James Lawless also has a Bill before the Oireachtas at present which he claims would address many of these issues.
The work of the Transparent Referendum Initiative (TRI) also underlines the need for such legislation.
It was set up to highlight the shortcomings in our regulations that mean that while political campaign groups based in Ireland can't take donations from foreign organisations, those same foreign organisations can pay for online and social media ads directly targeting Irish voters without disclosing in those ads who they are or where they are.
Using the Who Targets Me plug-in on the devices of hundreds of volunteers, the initiative has gathered a database of hundreds of referendum related targeted social media ads, or so-called "dark ads", many of which are from foreign or anonymous groups. And the group says this is only a snapshot.
"This is happening," says Craig Dwyer from TRI.
"You are being targeted with information that is trying to influence how you vote. And that could be coming from an organisation based outside the country or from an actor who we have no information as to who they are."
There are other reasons why we need to be cautious about the influence of social media during the remainder of the campaign.
Social media newswire service, Storyful, has been tracking what's happening online in great detail for weeks now and has seen plenty of cause for concern.
"We've seen some attempted disinformation campaigns launched on fringe platforms such as 4Chan's "Pol" board, or Gab, which is sort of a right wing alternative to Twitter," said Padraic Ryan, News Projects Co-ordinator at Storyful.
"But these seem so far to have had a limited effect on the mainstream discussion."
He's also seen a lot of advertising activity, some of it local, and some of it not.
"A lot of it is coming from Ireland, but there have definitely been instances where it appears there are links outside Ireland," he says.
"So that manifests itself in new profiles being established which appear to have links to people or organisations outside of Ireland, but also in certain cases ads being promoted or posts being promoted by organisations that have links outside of Ireland.
"Right from the beginning of our monitoring of this we have seen a number of suspicious profiles on a range of platforms, some of which have been shut down or suspended, and we have seen pages created on Facebook for a short time and when these are questioned by people online they have been taken down afterwards."
"We've seen pages purporting to be neutral or providing neutral information about the referendum," he adds.
"But upon closer examination they are very clearly partisan."
It is a concerning picture as polling day approaches in just two weeks.
And so with all this in mind, when the history of the referendum on the Eighth Amendment to the constitution is written in years to come, the role of social media and in particular the events of the past week are likely to loom large.
The reality is, however, that such is the opaque nature of the online space, we will possibly or even probably never really know how big a role it all played in the result.
Comments welcome via Twitter to @willgoodbody