Kieran Creaven sat on a bench outside the courtroom on the third floor of the Combined Courts building in Leeds. His case was number eight on a list that began at 10am last Friday morning. The judge in court ten transferred the case next door to court 11. We, the journalists, thought it would be dealt with quicker. It didn't turn out like that.
The judge in court 11 proceeded with charging the jury in another ongoing case and the - now former - RTÉ sports producer sat outside staring at the floor. Beside him was a small rucksack, no doubt with some of his personal possessions that he would take with him to prison.
He was to sit there for another five hours until just after 3pm that afternoon when the prosecution managed to contact the police and secure the information necessary for the court to impose on him, along with the sentence, a Sexual Harm Prevention Order.
The order entails a UK assessment of the risk Creaven poses to children and the imposition of certain restrictions on him, particularly as regards his online activity. He has been deemed a moderate risk sex offender in general but one who poses a high risk of harm to children in particular.
Creaven pleaded guilty to two child sexual abuse offences and was sentenced to 18 months in jail by the court.
He was caught on Saturday 18 November 2017 by a group calling itself Predator Exposure who filmed him and put the footage on Facebook before handing him over to the police.
He had been led to believe that, for the previous four months, he had been communicating with a 13-year-old girl when in fact he was talking to a middle-aged care worker with a daughter of her own.
Creaven's former colleagues remain in shock. There is disbelief that he could be involved in something so horrendous as child abuse.
And the details graphically outlined in court were horrendous. The last ten years spent watching online the most abusive images of children - some as young as eight, being tortured and raped; the fact that he found children attractive and strove to inflict the most traumatic, permanent and lifelong injuries on them; the extensive efforts he made to seek out and find victims which included travelling to another country with promises of luxuries designed to attract and distract a child from his real intent.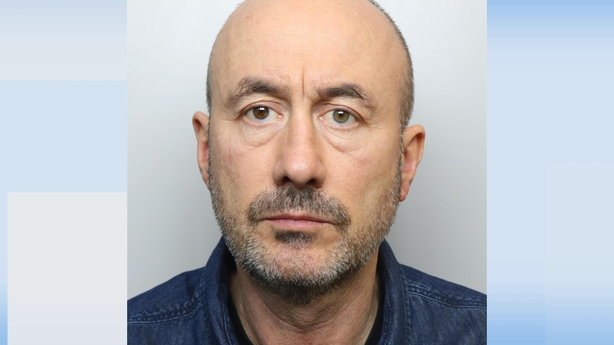 For many of those who knew Creaven, there are feelings of anger and betrayal. How did we not know this about him? Why did we not see it? Has he done it before? Are there any victims here or anywhere else?
For those whose homes he had been in and whose children he had met and spoken to, those feelings are ten times worse. For those parents there is also the debilitating fear of what might have been.
When the courts permitted Tom Humphries to be publicly named as a child abuser for the first time, The Irish Times put a big picture of him on its front page. There was no sense of personal, corporate or any other loyalty there.
There was never a doubt that RTÉ News was going to give prominence to any Irish citizen who had been caught travelling to England to sexually abuse a child. There was also never any doubt that the organisation was in any way going to hold back because he was an RTÉ employee. Justice had to be done and had to be seen to be done.
On the day of his second appearance in court in Leeds, the RTÉ cameraman knew Creaven personally and had worked with him on sport assignments at home and abroad. Whatever his personal feelings, he didn't shirk his professional responsibilities. He was first of the media pack to recognise the man approaching from a distance in a black coat, black hat and scarf over his face. He didn't hesitate for a second and captured every frame of his entrance and exit on the day Creaven pleaded guilty and first admitted what he had done.
There is also a public interest issue here. When Creaven was arrested in England, gardaí visited RTÉ. They have also searched his home and have taken away computers, phones, documentation and any other potential evidence. There are investigating if Creaven committed any offences in Ireland and if they can identify any victims.
Creaven operated as a child abuser in plain sight. On the face of it he worked in an exciting and glamorous profession at the heart of the world's biggest sporting events, travelling all over the world with access all areas. Behind it all, however, he was also actively searching for victims to abuse; the more vulnerable, immature and easily impressed - the better for him.
Creaven was married for seven years. He tried to claim to his captors that in surreptitiously meeting a child he was only seeking the role of "in loco parentis". He only wanted to be a father. He had no children of his own.
In a clear illustration of his warped and dangerous thinking, he told what he thought was a 13-year-old girl that he wanted to kiss and snuggle her, take her to his hotel room and pretend to be her father. Creaven's deliberate and calculated conflation of parental love with child abuse would have had devastating consequences for the children he wanted to abuse.
We heard in court how his wife realised there was something wrong. He had become withdrawn, married life was challenging and it was only after he was caught that he became more communicative and expressed relief. She wrote in support of him to the judge. She said he was a law-abiding, kind, gentle, and intelligent man. However she said the marriage "is shattered".
The court also heard that Creaven, who hails from outside Ballinasloe in Co Galway, has "alienated family and friends". Some we were told remain supportive of him but not of his actions. Some will never speak to him again.
The case has raised serious questions which will remain long after Creaven is back on the streets; questions about the nature and scale of paedophelia, the use of the internet to abuse children, the failure of the authorities to adequately police this and protect society, the actions of so-called paedophile hunters and whether or not they are right or wrong.
Kieran Creaven is expected to be released in nine months' time. Standard remission in the UK is 50%. He is now a registered sex offender. The authorities here are not finished with him; the garda investigation continues.