The A-Z of the new President of Sinn Féin by Mícheál Lehane, Political Correspondent.
A: Adams
After almost 35 years leading Sinn Féin, Gerry Adams departed that role yesterday. The new party president will seek to outline a different style of leadership to broaden Sinn Féin's electoral appeal. But following in the footsteps of one of the most divisive yet colossal political figures of modern Irish history is certain to prove challenging.
B: Bullying
More than a dozen elected representatives have left Sinn Féin in recent months amid claims of bullying. Addressing these persistent allegations will pose one of the early challenges for the new party leader.
C: Committees
Incisive questioning coupled with an ability to pause solemnly were key to Mary Lou McDonald's combative performances in Dáil committees. Her questioning of Garda Commissioners Martin Callinan and later Nóirín O'Sullivan were often abrasive and made many headlines.
D: Dáil
The Dublin Central TD was elected to the Dáil on her third attempt in 2011. Her ability to dominate big Dáil debates was evident soon after she was elected. It set her apart from party leader Gerry Adams who often looked less than sure footed in this arena.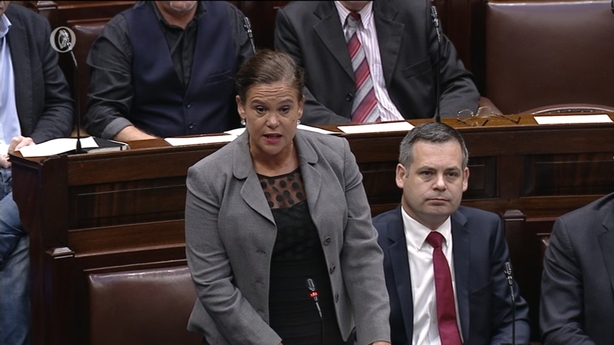 E: Europe
Mary Lou McDonald's election to the European Parliament in 2004 gave her fledgling political career real momentum. But defeat in 2009 marked the nadir of her time in public life. Many in Sinn Féin say it was her tenacity during this period that earned her most respect within the party.
F: Fianna Fáil
Mary Lou McDonald was a member of Fianna Fáil in the Dublin West Constituency in 1997. Some remember her raising the Garvaghy Road issue at branch meetings while most were keeping their focus on local roads. Depending on who you talk to, she left the party for either ideological reasons or career advancement.
G: Government
The new Sinn Féin leader has been instrumental in moving the party away from its position that it would only join a Government where it was the biggest party. It is now open to forming a coalition, but to date potential partners are resisting all overtures.
H: Hard border
Sinn Féin has consistently called for special status for Northern Ireland post-Brexit. The new party leader believes this is the best way to avoid a hard border between Northern Ireland and the Republic.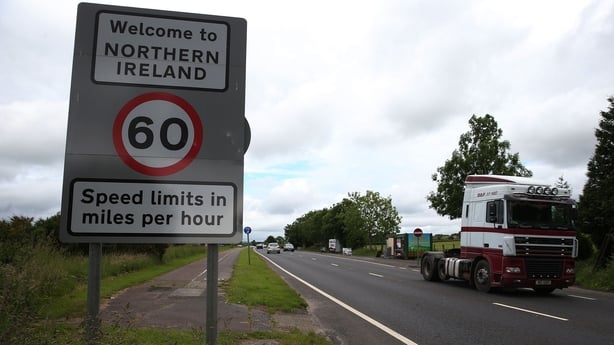 I: Impulsive
When Mary Lou McDonald named former politicians in the Dáil who were alleged to have evaded tax, it drew the ire of politicians from across the house. Those named denied the allegations. The move was viewed as rash and described as "stunt politics".
J: Joan
Former Tánaiste Joan Burton and Mary Lou McDonald jousted in the Dáil most Thursdays for over a year between 2014 and 2015. The comments exchanged were often raucous, and at times acerbic.
K: Kilkenny
Sinn Féin effectively ousted Labour in Kilkenny when Kathleen Funchion was elected and Anne Phelan lost out in 2016. This shows in microcosm the strength of the party compared to Labour. The new leader will now hope to consolidate seats like this one and the gains made in places like Cork South Central and Limerick City.
L: Legacy
The task of extricating Sinn Féin from the legacy of the Troubles and refreshing the party's image is the main job facing the new leader. Her critics say she has already defended the indefensible while the party view is that she has provided unwavering loyalty in difficult situations.
M: Manifesto
Getting the party manifesto pitch perfect ahead of the next election is something Mary Lou McDonald will already be mindful of. It has a particular relevance given the intense focus on its last manifesto over a call to abolish the Special Criminal Court.
N: Negotiations
The new Sinn Féin leader will be involved in negotiations in Stormont and possibly even Government formation talks in Dublin after the next election. Right now her ability to operate at that level of politics is largely untested.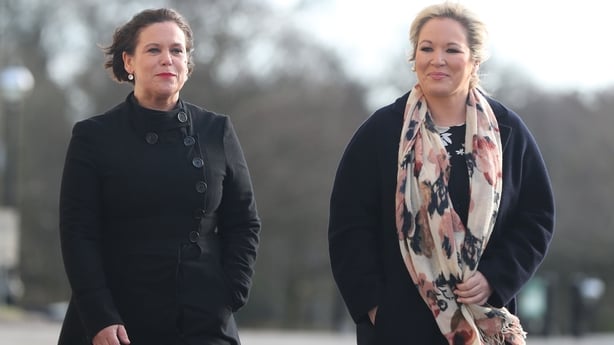 O: Opinion Polls
Traditionally Sinn Féin has done better in opinion polls than elections. However, there is a hope in the party that her promotion will see them consistently score around the 20% mark coming into the next General Election.
P: Prawns
When Mary Lou McDonald asked about the price of prawns while being filmed in a supermarket for a TV documentary in 2014, some viewed it as evidence of her middle-class roots that had been hidden away. However, she has built a solid political base in Cabra on the North-Side of Dublin City. The party believes this is proof of her ability to win votes in both working-class and more affluent areas.
Q: Quiet please
The words of the Ceann Comhairle on 15 November 2014. That is the day Mary Lou McDonald felt her questions about water charges were not answered adequately by the Tánaiste Joan Burton. Then she refused to leave the Dáil chamber and staged a sit in, causing the house to be adjourned for the day.
R: Referendum
Sinn Féin is pro-repeal in the upcoming Eighth Amendment referendum and will actively campaign on the issue. But it still has to define its position on the proposal to allow unrestricted abortion up to 12 weeks. The party is also the only one in the Dáil that is not allowing its TDs at free vote on that issue. That means Mary Lou McDonald may oversee the suspension of party TDs Peadar Tóibín and Carol Nolan.
S: Seats
Just how many Dáil seats Sinn Féin wins in the next General Election will be the clearest measure of the new leader's success or failure. The party currently has 23. A clear gauge on this will be evident from how it fares in trying to win two seats in Cavan-Monaghan and whether it can make gains in Wexford, Mayo and Galway West.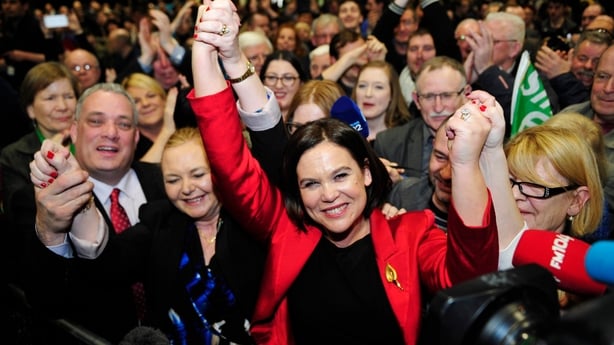 T: Time
Given that Gerry Adams held the position for more than 34 years. It is likely that Mary Lou McDonald will be given plenty of time to establish herself as leader. The party is renowned for its long-term approach to strategy.
U: USA
Sinn Féin has in the past had access to the highest levels of political power in the US. Will the departure of Gerry Adams change all that or can the new leader maintain strong links with American politicians?
V: Varadkar
There was unquestionably an edge in debates between Mary Lou McDonald and Leo Varadkar since he was elected Taoiseach. It may have settled in recent times but his comparing of Ms McDonald to the French far right leader Marine Le Pen was both stinging and unexpected.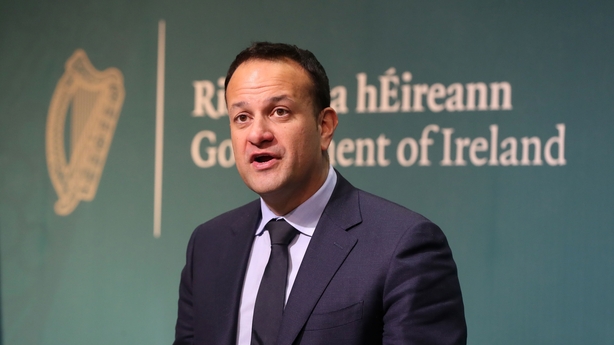 W: Water Charges
Sinn Féin reached its highest support levels when the protests around water charges were at their peak. Can Mary Lou McDonald find a new campaign to give her party this kind of momentum again?
X: X-Factor
Her elevation to the top job in Sinn Féin was achieved without an election. But her colleagues insist that is because she is the one who has those elusive qualities that resonate with large tracts of the population.
Y: Youth
In political terms, 48-year-old Mary Lou McDonald is young. Although she is ten years older than the Taoiseach, she is part of the new generation of politicians in Leinster House. Ditto in her party where those who became active in Sinn Féin around the period 1968-1972 are beginning to step aside.
Z: Zeitgeist
The ability to capture the Zeitgeist is something all leaders endeavour to achieve. It is likely the Sinn Féin leader will slightly modify her outright opposition tone in the Dáil and begin to offer possible solutions to problems in housing and health.