This week two meetings will take place of the British cabinet's Brexit subcommittee - or Brexit war cabinet as it is often called. A particularly fitting title perhaps.
As Michel Barnier arrives to discuss Brexit, all talk is of open political warfare, and the chances of a truce.
Not, as you might expect, given the ongoing high stakes negotiations, between the UK and EU. In fact, talk of the need for peace revolves around the two sides in the Conservative Party for which Brexit has created a deep fissure that appears to deepen daily.
As the clock ticks down towards Brexit day on 29 March next year, each side feels increasingly anxious about the risk of losing what they want to see from the process. For those who supported Remain that is a close connection to the EU, making only the most gentle moves away from the union. In some cases, they hope for no Brexit at all.
On the Leave side, there is a dread of BINO (Brexit in name only), an in-between state where the UK must follow EU rules while having no say in how they are made. It would, for Brexiteers, make a mockery of a referendum result for which many of them fought for decades.
Those competing concerns have worked to keep Theresa May safe as Prime Minister and Conservative Party leader. Her standing as leader was irreparably damaged by last June's election result, and has since been damaged further by her response to the Grenfell tragedy, a cough-laden party conference speech and an indecisive cabinet reshuffle. Perhaps these would have seemed less of an issue had Theresa May managed to present a coherent vision of a post-Brexit Britain.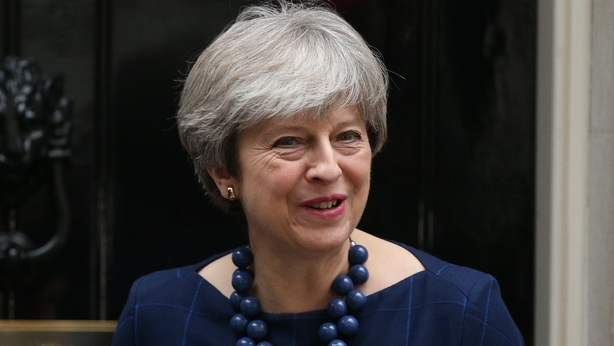 For those on both the Leave and Remain side, it has been a calculated risk to carry on with Theresa May as leader. Each side fear that a leadership battle could put in place a leader from the opposing side, jeopardising the vision they have. But increasingly, fear of a leader who will not do what they want has left them concerned they have a leader who is not doing much of anything at all.
This week there is a growing expectation that some vision might finally start to become clear. Those meetings of the government's Brexit war committee on Wednesday and Thursday should, we are told, reach conclusions about what the British government wants from its future relationship with the EU. The trouble is that such a resolution has been promised before and failed to materialise.
Brexit is a process that risks pleasing no one and angering everyone. Remainers cut from the EU will struggle with any deal which is not full membership. Leavers who do not see a complete break from the EU will always feel their vision was thwarted.
Theresa May - for now at least - must walk the line between those two sets of deeply held convictions.