Official British accounts of the World War I death 100 years ago this month of the 'Irish Airman' who is commemorated in four WB Yeats poems have been challenged authoritatively.
Major Robert Gregory, the only son of Yeats's long-time patron, Lady Gregory of Coole Park, Gort, Co Galway, died when his Royal Flying Corps aircraft crashed on the Italian front on 23 January 1918.
Royal Flying Corps records in the British National Archives state that he was "shot down in error by an Italian pilot", a claim that has been repeated by Yeats and by a number of Gregory biographers.
But an Irish aviation consultant and Gregory descendant has dismissed this claim and said that his own recent research shows that Major Gregory died when his plane crashed after a bad reaction to a Spanish flu inoculation caused him to faint and lose control of his aircraft at a high altitude.
"He was not shot down by an Italian", said Geoffrey O'Byrne White, a director of the Irish Aviation Authority and great-grandnephew of Lady Gregory.
"He had been inoculated against Spanish flu a short time before his flight. It was a very difficult aircraft to fly. He had been inoculated on the morning of his flight. He probably passed out at high altitude in an unstable aircraft. It was the inoculation that killed him in my view," he added.
Mr O'Byrne White, who also served as a pilot in the Irish Air Corps, said that strict wartime censorship suppressed any references to the worsening Spanish flu pandemic or possible faulty inoculations and that this may also explain why Major Gregory's death was attributed to so-called friendly fire in the records of the Royal Flying Corps (the predecessor of the RAF), which he had joined via the Connaught Rangers.
Mr O'Byrne White made his remarks at the most recent Lady Gregory/Yeats Autumn Gathering at Coole Park, where plans to erect a cairn at nearby Kiltartan Cross commemorating Robert Gregory during the centenary of his death were also discussed.
He said he hoped that two of the poems Yeats wrote in memory of Robert Gregory would be inscribed on the cairn.
Kiltartan Cross, (meaning crossroads), a short distance north of Coole Park and the location of the Kiltartan Gregory Museum, is mentioned in the well-known Yeats poem 'An Irish Airman foresees his Death', in which he attributes to Robert Gregory the words:
Those that I fight I do not hate
Those that I guard I do not love;
My country is Kiltartan Cross,
My countrymen Kiltartan's poor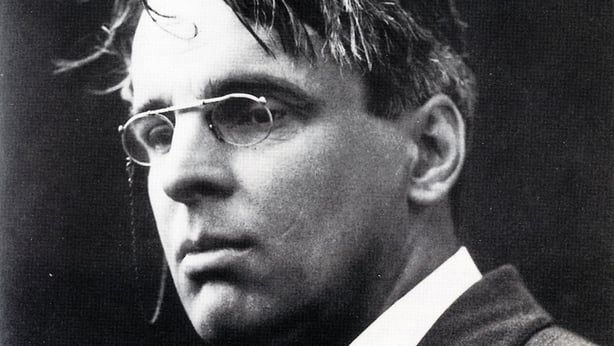 Yeats wrote his four poems about Robert Gregory between 1918 and 1921, at Lady Gregory's prompting. He describes him as "my dear friend's dear son" and as "soldier, scholar, horseman" in 'In Memory of Major Robert Gregory'.
He does not name him in 'Shepherd and Goatherd' but says that "the mountain and the valley have grieved" for "he that was best in every country sport and every country craft … and died in the great war beyond the sea".
The fourth poem, 'Reprisals', was written after marauding Black and Tans had shot dead the wife of one of Lady Gregory's tenants and two other neighbours near Gort.
It notes that Robert Gregory, who had been awarded a Military Cross and a Legion d'Honneur for conspicuous bravery, had shot down 19 German aircraft in the two years before he died, but it bids him to return to Kiltartan Cross, where "half-drunk or whole-mad soldiery are murdering your tenants there" and it asks "where may new-married women sit and suckle children now?", a reference to the killing of seven-month-pregnant Ellen Quinn who was shot outside her front door near Kiltartan while she held one of her children in her arms.
Yeats in 'Reprisals' dubiously lists Robert Gregory "among the other cheated dead" and the poem was not published until 1948, some 30 years after the end of the war, when both Lady Gregory and Yeats were dead (for 16 years and nine years, respectively).
Lady Gregory had learned of her son's death by official telegram, brought to her at Coole from Gort Post Office on 1 February 1918.
Her maid, Marianne, was already weeping when she handed it to her.
The first words that met her eyes were "killed in action" and "deeply regret".
Her voluminous journals contain no entries for February 1918 or the following months, but she devoted several hundred harrowing words in the final pages of her autobiography, 'Seventy Years', to describing how she received the news and how she had then to go by train to her family townhouse in Galway city to tell Robert's widow and children, "the hardest task of my life", as she later described it.
Two letters that Lady Gregory wrote in the days after she received the news have been deposited with the National Library of Ireland.
In the first, a brief note to her niece Ruth Shine from the Galway townhouse, she wrote: "The telegram came yesterday – Robert has been killed in action."
Four days later, she wrote from Coole to a friend that Robert had died while returning from behind enemy lines "when at a great height they believe he fainted and did not come back to consciousness in this world".
The letter contains no reference to flu or inoculation.
Nor did Lady Gregory ever share with any of her son's three children the belief that he may have fainted, or its provenance.