Halloween may be over, but the European Finance Commissioner seems intent on giving Ireland a massive fright by promoting tax convergence as a means of cracking down on the kind of aggressive tax harmonisation unveiled in the Panama Papers.
Those avoiding tax are "like vampires", Pierre Moscovici told the European Parliament's debate on the Paradise Papers in Strasbourg this week.
"They don't seem to fear anything except light, so it is up to us to generate that light," he said, calling for member states to adopt a Common Consolidated Corporate Tax Base (CCCTB) in an effort get transparency on tax.
The Commission sees CCCTB - where a single set of rules would apply to companies operating within the EU to calculate their taxable profits - as a solution to the clamping down on big companies using loopholes to dodge tax.
However, CCCTB is a scary thought for the Irish economy.
The Irish Fiscal Advisory Council recently warned the government that CCCTB posed a bigger threat to the Irish economy than Brexit.
But the commission - under its French Finance Commissioner Pierre Moscovici - is now promoting CCCTB as a means of tackling tax avoidance by the large multi-nationals.
"We need convergence on our tax rules. It's a lack of common rules that allows companies to carry out this form of aggressive tax planning . This system really persists because of shortcomings in individual national member state's legislation and a lack of common legislation," Mr Moscovici told MEPs.
Mr Moscovici's comments will have sent shivers down the spine of the Irish government who fear that a common tax base will inevitably lead to a harmonised corporate tax rate, which some analysts say could severely damage Ireland's strong corporate tax competitiveness.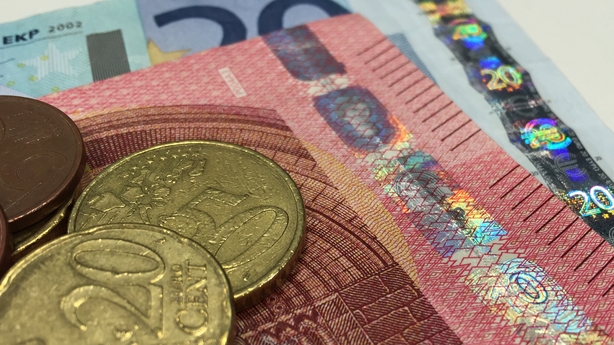 The idea of CCCTB emerged in 2011 as a draft directive, but went nowhere after member states, including the UK, refused to back it on the basis it undermined tax sovereignty.
However, it seems to have fresh impetus now as French Prime Minister Emmanuel Macron announced plans to pursue digital companies to contribute to the economies where they generate much of their revenue.
Fine Gael MEP Brian Hayes accused the larger countries of hypocrisy on the issue.
"There is a lot of larger member states here using this issue as a means of coming down heavy on peripheral parts of the EU who never had an industrial revolution," he said.
He points out that corporate tax in Ireland accounts for 15% of the total tax take, compared to 8% across the OECD.
Mr Hayes is adamant that CCCTB can't happen, given that tax is outside the remit of the Commission.
"This is a sovereign issue. There has to be unanimity on tax issues for agreement to emerge. We can't be forced to something that is not in our national interest," Mr Hayes said.
But what if the proposal is put to member states under different voting rules?
Commission President Jean-Claude Juncker said he wanted to move to qualified majority voting on decisions relating to CCCTB.
This would see the numbers stack up for countries like France and Germany.
Added to this, Ireland will also lose a key ally against CCCTB after the withdrawal of the UK from the EU.
Despite the government's move to close down the so called 'Double Irish', Mr Hayes agrees that Ireland's previous tax treatment of US giant Apple has caused reputational damage and lost us friends in Europe, though he says much of the criticism is misunderstood.
During this week's debate in the European Parliament, French Front National MEP Bernard Monot described the rates of tax levied on companies in Ireland and Luxembourg as "insignificant", making them "almost tantamount to being tax havens".
Sinn Féin's Matt Carthy said the Paradise Papers showed how Apple went jurisdiction shopping to avoid paying tax after the end of the 'Double Irish' and called on fellow MEPs to back a permanent committee of investigation.
He also said Ireland's legal challenge to the commission's €13 billion state aid ruling was adding to our reputational damage.
But he agrees with Fine Gael on one thing, the Commission is over stepping the mark on CCCTB.
"Unless we as a country get our act together and address serious concerns relating to our facilitation of tax avoidance, then we are weakening our position in terms of defending our position on tax sovereignty," Mr Carthy said.
With Britain gone, Ireland may find new friends among the Baltic states such as Latvia, who are like minded on CCCTB.
Latvian MEP Krisjanis Karins told RTÉ's European Parliament Report this week that tax will always remain a sovereign issue, as long as national governments are paying pensions and social welfare.
"Our pensions are not paid by the European Union budget, but by the national states. How we invest our social taxes is up to the member states …so until our pensions come from the European Union, tax will remain a sovereign issue," said Mr Karins, who also serves on the parliament's Committee on Economic and Monetary Affairs.
So if tax is a sovereign issue, then why is the Commission persisting with CCCTB?
"There are politicians who maybe have a strong dream of a federal Europe and are concerned about competition, but tax should remain as a competitive tool that members states have. I think everyone in this house is all for fighting tax cheats but we should not confuse tax cheats with competitive systems," he added.
The Irish Government will be hoping Mr Moscovici's dreams of CCCTB will not become a nightmare reality.