The whereabouts of the Marshall Islands is often the subject of table quiz questions, but aside from that, most of us know little about them.
They are found in the Pacific Ocean, midway between Australia and the United States.
Just north of the Equator, they comprise over 1,000 small islands, with a combined population of around 50,000.
Marshall Islands President Hilda Heine addressed the European Parliament in Strasbourg this week.
Following US President Donald Trump's withdrawal from the Paris climate agreement, she is rallying support from other nations to convince 'The Donald' to change his mind about global warming.
Ms Heine argued that we are all vulnerable to the effects of climate change. Nobody can escape.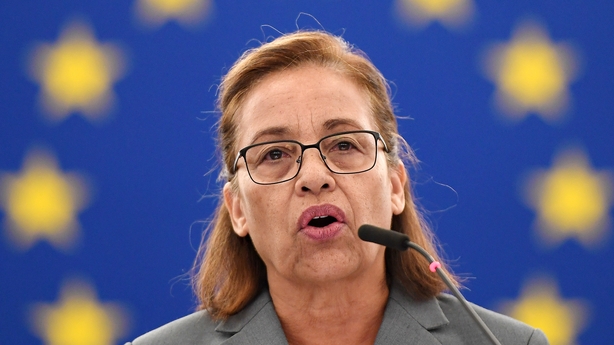 "But the Marshall Islands is on the front line. Wherever you stand in my country you see the ocean. With an average elevation of two metres above sea level, we have nowhere to run and nowhere to hide," she added.
Extremely high tides, prolonged droughts and typhoons have all hit recently. People have been left homeless. One of Ms Hilde's first acts as president was to declare "a state of disaster".
She said: "Climate change is not a hoax. This is what the everyday struggle against climate change looks like."
She pointed out, to a sparsely attended parliament, "for us and our Pacific Island cousins, the ocean that has been our life blood risks becoming the cause of our nightmares - through no fault of ours."
Then came her starkest statement: "Unless the world keeps its promise to limit global temperature rise to no more than 1.5 degrees Celsius, my country risks becoming completely uninhabitable before this century ends."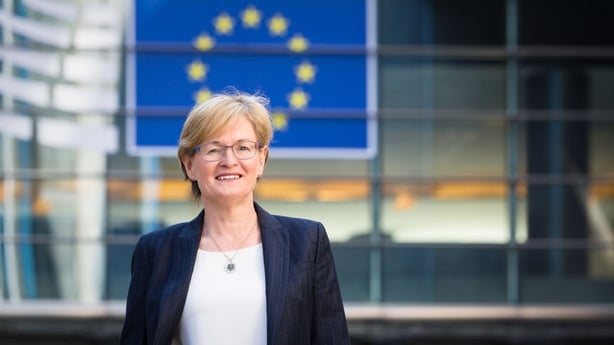 Parliament vice-president and Fine Gael MEP Mairead McGuinness recognises Mr Trump's announcement had a loud impact, but argues "it won't really affect what is happening in the United States. A lot of the cities and States have said they are going to go ahead with their climate change agenda".
Sinn Féin MEP Lynn Boylan adopted a similar tone. She agreed Mr Trump's decision is "deeply regrettable but he has made the US irrelevant. I think it is positive that everybody else decided, we are moving on, we are sticking to the deal."
She said Ireland can lead the way on energy efficiency by retro-fitting houses, reducing our need for energy and investing in renewables. "That's where the jobs are. Donald Trump is talking about jobs in coal and oil. Those jobs are gone. The biggest growth in jobs is in renewable energy, even in the States."
On Tuesday, the parliament debated commitments on reducing greenhouse gas emissions.
Independent MEP Luke Ming Flanagan, stressed the need of bringing people along on this issue, emphasising the potential benefits to Irish farmers.
These include "producing proteins locally, rather than transporting them thousands of miles across an ocean" he said.
He added that there are advantages to reusing animal manure as a fertiliser rather than relying on the heavy use of chemical fertilisers.
"We need to sell this to people that there will be financial benefits locally because we can produce locally. People can stay locally, everyone is happy and the planet benefits," he said.
During the same debate, Fine Gael's Sean Kelly said he is totally in favour of the Paris accord and the EU's approach to it, especially the 2030 targets for greenhouse gas emissions, renewable energy and energy efficiency.
But he did warn that some EU proposals are "discriminatory against agricultural producing countries" like Ireland.
"Under the current proposals, given that Ireland will miss the 2020 targets by up to 15 percentage points, Ireland would have to purchase compliance credits for the next decade in order to meet the proposed 2030 obligations," said Mr Kelly. It is estimated this could cost Irish taxpayers €1 billion.
Ms McGuinness said that if you listen to what Ms Heine said this week "You couldn't be a climate denier and you could not honestly say we are doing enough."
She hopes Donald Trump will read what she had to say.
In President Heine's words: "Climate change is not a hoax."
Unless people like Mr Trump hear that message, her fears that the islands may disappear into the Pacific Ocean could be realised.