Denis O'Brien and Social Democrats TD Catherine Murphy have clashed over the findings of a Commission of Investigation report into a deal which involved the businessman.
Mr O'Brien claimed Ms Murphy has made "totally false and malicious allegations" which have cost the State, private companies and individuals in excess of €50m.
He made the comments following the publication of the final report by the Irish Bank Resolution Corporation (IBRC) Commission of Investigation into the sale of a company called Siteserv to Mr O'Brien in 2012.
In the Dáil in 2015 Ms Murphy raised serious questions about the transaction in which State-owned IBRC bank wrote off debt of €118m as part of a deal to sell Siteserv.
The Commission's final report was critical of material which was provided to TDs anonymously and framed some of the terms of reference of the investigation.
Its report said in many cases the Commission established that the allegations "were not true or were not true in substance, although some may have been partially factually accurate".
Mr O'Brien said he had written to Ms Murphy on a number of occasions refuting the "many wide-ranging allegations she made under Dáil privilege".
He said in future there should be a mechanism in place by which a Commission could seek Dáil approval to stand down its work in the event that a person making unsubstantiated allegations under Dáil privilege refused to give evidence and failed to supply evidence supporting their allegations.
---
Read more: Siteserv deal - what was the controversy about?
---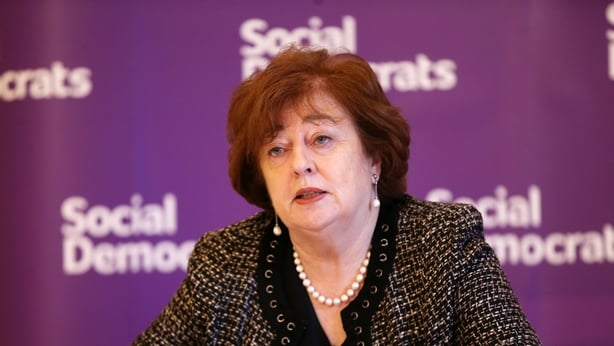 In response to Mr O'Brien's statement Ms Murphy defended her decision to raise concerns about the Siteserv deal.
She said: "The findings of Mr Justice Cregan's report into the Siteserv transaction speak for themselves.
"The phrase 'tainted with impropriety' is mentioned on 44 separate occasions in the body of the report.
"The report is clear that the integrity of the sales process was undermined from the start and the deal was not commercially sound."
Ms Murphy said that the "biggest loser in all" of this was the State, given IBRC could have recovered up to €8.7 million more than it did in the transaction.
"I make no apology for raising matters of serious public concern under privilege in the Dáil and the Siteserv deal was a matter of serious public concern," she added.
"In the time I have spent as a TD, I have used parliamentary privilege very sparingly on very rare occasions – and always in pursuit of transparency, accountability and the national interest."
---
Read more: Investigation into sale of Siteserv to cost the State €19m
---