The eviction ban has come to an end amid claims its removal could lead to a surge in homelessness, and Government counter claims that measures are in place to protect those most at risk.
The ban was first introduced as an emergency measure during the Covid-19 pandemic and was re-introduced for six months last October as a safety net for renters at risk of becoming homeless over winter.
Due to rising rent and house prices, opposition parties had hoped it would be extended past its March deadline.
But last month Cabinet agreed not to extend the ban and to instead end it immediately on 1 April.
In the weeks that followed, Sinn Féin tabled a Dáil motion and separate legislation to extend the ban until January, while Labour tabled a Dáil no confidence motion in the Government.
While Government survived each parliamentary contest - by 83 votes to 68, 81 votes to 67 and 86 votes to 67 respectively - Green Party TD Neasa Hourigan voted against Government on the initial Sinn Féin motion.
Homelessness groups have heavily criticised the ending of the ban, with long-term homeless campaigner Fr Peter McVerry labelling it "a horror movie" for renters.
Housing groups including Threshold and Focus Ireland have raised similar concerns, with Threshold's Chief Executive John Mark McCafferty saying "three or five years ago, people might be able to source alternative housing in the private rented sector, but that is becoming increasingly difficult".
However, Government has insisted the ban could not continue indefinitely, and that renters now have increased protections including the right to first refusal on purchasing their home.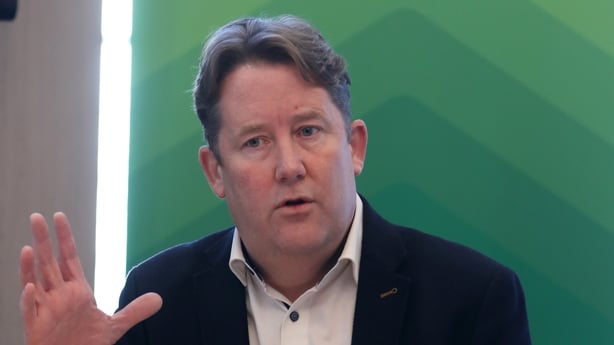 Minister for Housing Minister Darragh O'Brien said the decision to end the winter eviction moratorium as planned "... was not one the Government took lightly", adding it is "prepared" for any consequences.
In a statement this afternoon, he added: "We took this decision as we do not want to shrink the number of homes available to rent further. This would only serve to make matters worse."
Rebutting claims by Opposition parties, he stated that the Government had used the period while the eviction ban was in place to increase social housing supply and emergency accommodation.
He said: "6,000 new social homes were delivered in the last quarter of 2022. 1,532 local authority homes were refurbished in last quarter of 2022. 734 adults and 346 families, exited homelessness in quarter four of 2022 and in the period of the moratorium more than 3,260 HAP tenancies were created."
The minister maintained that the Government has been "preparing for the lifting of the eviction moratorium".
"We have measures in place which will assist those who are impacted," he said.
Minister O'Brien added: "My department have been assisting and will continue to assist Local Authorities and our NGO partners in navigating the new and existing measures which are in place. Importantly, there is no cliff edge end to the moratorium period – it will be phased out until June 18th."
Homelessness 'beyond a crisis'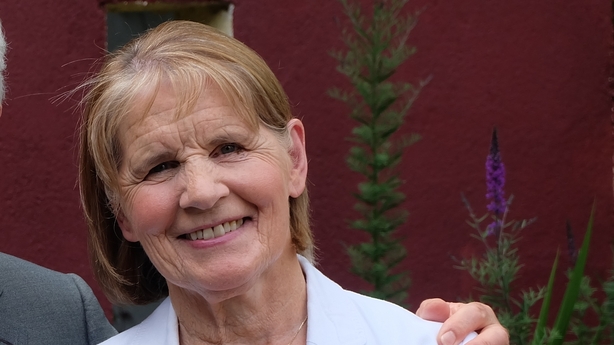 Meanwhile, campaigner Sister Stan has said homelessness in Ireland is "beyond a crisis" and fears the situation is "almost normalised".
Speaking on RTÉ's Saturday with Dearbhail McDonald, the Focus Ireland founder described her sadness and anger over the eviction ban being lifted, saying it was not the right time without enough supports in place.
"It is saddening to watch it but it also makes me very angry about something that wouldn't need to happen."
She said the effect of homelessness on children in particular is shocking.
"That is shocking that a small child will be reared without a home. Or a child reared in a bed and breakfast or homeless hostel ... Their whole life is in jeopardy."
She said it is not just poor people or those with addiction who find themselves in homelessness nowadays but those who cannot find a place to stay.
She said even before the eviction ban being lifted, people were "terrified out of their wits. Especially woman with children, terrified they would be out on the streets."
She said she would never see a ban on evictions as a long term solution but it is important to ensure proper supports are there and proper housing is implemented.
She said the situation now is much worse than it was in the 1980s. Sr Stan said it was mostly men who were homeless then and some women and a small number of children.
"It was nothing like today."
She criticised politicians squabbling at each other, saying this is not helping and the way that Covid-19 was dealt with is the approach that should be looked at in terms of solving this crisis.
Speaking on the same programme, Minister of State James Browne said he accepts there is a homelessness crisis but defended the Government's decision to lift the eviction ban as it was only ever meant to be a short term measure.
"There was no easy decision to be made."
He said the judgement call was that extending it would have led to a worse situation with more landlords leaving the market.
He acknowledged that people are being made homeless but stated there is "a high rate" of people also coming out of homelessness.
He said huge preventative work has been put in place by the Goverrment and "the local authorities are doing immense work."
Labour party TD Áodhan Ó Ríordán said the Government is alone in its view that the eviction ban is making things worse.
"Threshold don't agree with them. DePaul don't agree with them. Peter McVerry Trust don't agree with them. Focus Ireland don't agree with them. And we just heard from Sister Stan."
He said what the Government could have done last October is roll out measures like tenant in situ and have a statistical analysis on a results based eviction ban.
"We needed some modelling on the ending of the eviction and after four months of decreasing numbers in homelessness then it could be considered."
Social Democrats TD Jennifer Whitmore described the stress for people facing eviction and 4,700 notices to quit have already been issued.
"I think they are being forgotten and they are like collateral damage in this whole thing."
She said the Government should have used the time during the eviction ban to come up with measures that would have helped those families.
"And the Government didn't do that."
The ending of the eviction ban comes as latest Department of Housing figures, published yesterday, show 11,742 people were homeless in Ireland in February.
The figure is down 12 people from January but is a 24% rise in a year.
The latest figure includes 1,599 families, 3,373 children, and more than 6,000 homeless people who are now homeless in Dublin.
Additional reporting Paul Cunningham