Green Party leader Eamon Ryan has said a safety net to protect tenants is in place from this weekend as the ban on evictions is lifted, adding that his party wants to avoid homelessness "at all costs".
Speaking on RTÉ's Morning Ireland, Mr Ryan said the Government was delivering solutions on housing, adding that they have "fundamentally" changed tenants' rights.
"If you are at risk of eviction you have the right of first refusal to be able to purchase a property and we will extend from this weekend, 1 April, the tenant-in-situ scheme, so that those households in receipt of those supports can avail of that option," he said.
"And for someone who isn't in those circumstances we will get the local authorities or the approved housing body to be able to purchase the property and rent that back to the tenant as a cost rental model."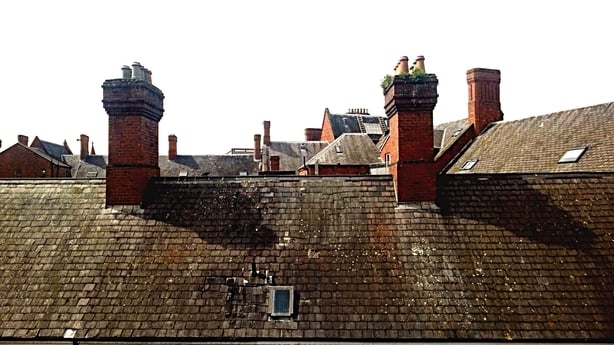 The Green Party leader said a delay in lifting the ban would lead to the exact same debate down the road, or possibly a worse situation.
He admitted that the Government had to "act fast" to the challenges of the housing crisis and that local authorities will have to step up at this time.
In his view, he said, it was better to proceed with a scheme to "fundamentally change and improve tenants' rights" at a difficult time rather than extend the ban.
He said where a HAP tenancy is not available, the tenant-in-situ scheme is up and running and available to allow the local property or the Approved Housing Body to buy the property and rent it back to the tenant.
"That is existing, that is working," Mr Ryan said.
"That is already about 1,000 households who are going to avail of that which is in progress or which has already been purchased."
Speaking on RTÉ's Morning Ireland, Green Party leader Eamon Ryan said the Opposition doesn't have a monopoly on concern about homelessness, saying: "We all have an interest in housing people and preventing homelessness" | Read more: https://t.co/dVX1ciSwLh pic.twitter.com/8XgZPysyz8

— RTÉ News (@rtenews) March 31, 2023
Mr Ryan said the landlord has the requirement to go with the first purchase option, adding "we don't need legislation in place, we can put it in place on an administrative basis while we also develop the legislation on that first purchase arrangement".
The Minister for Transport also said the Opposition does not have a monopoly on concern about homelessness and housing.
"We all have an interest in housing people and preventing homelessness," he said.
None of the main opposition parties say they will continue the eviction ban "forever and a day", just slightly longer and that would have held risks too, he said.
Mr Ryan said his party has been talking about cost rental housing for years, as well as about changing the system for tenants.
Speaking on RTÉ's Drivetime, Sinn Féin Spokesperson on Housing Eoin Ó Broin called Mr Ryan "out of touch" and said that "two of the three so-called safety nets that Eamon Ryan talked about do not exist".
"If a landlord wants to sell their property today, they are selling the property to the highest bidder. There is nothing, there is nothing either in legislation or in any other form that allows a tenant to step in and secure that right," he said.
Speaking on RTÉ's Today with Claire Byrne, Aontú leader and Meath West TD Peadar Tóibín said there was no Government modelling on how many people will be impacted by the end of the eviction ban.
"We are going blind into this and this is an evidence-free decision," he said.
Mr Tóibín added that landlords are leaving the market due to tax.
He suggested creating two taxation approaches, where landlords who choose to go into a long term lease for up to 15 years and agree to take on a no-fault eviction ban would be treated in a different tax base than those using their property as a quick investment.
The smaller landlord should be treated on the same tax basis as long-term leases, Mr Tóibín said.
Threshold
Ahead of the ban on no-fault evictions lapsing tomorrow, housing charity Threshold has said it is preparing for an increase in the number of people accessing their services from today.
March has been the busiest month seen by the charity since November, as the ban came into force.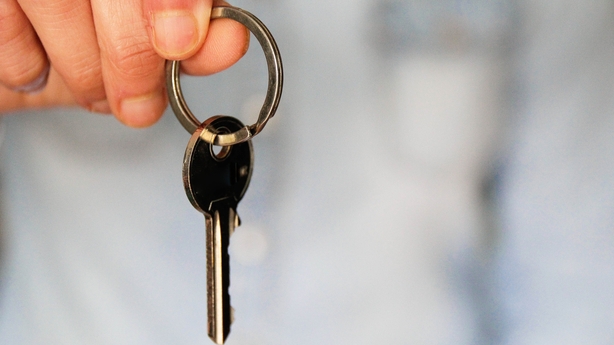 Threshold is expecting an increase of 30% to 40% from today in general termination queries, which its Chief Executive John Mark McCafferty said is when people who are renting think they will lose their home.
Speaking on the same programme, Mr McCafferty said that Threshold is expecting 430 tenancy termination cases for the end of March, where a notice of termination has been signaled to tenants by their landlords.
He said the service has engaged in over 700 webchats this month, which is higher than the winter months, in the middle of the eviction ban.
Advisors in Threshold are also working on existing cases from September and October of last year, Mr McCafferty said.
"They were paused during the eviction ban but they come back into play from tomorrow," he said.
He reiterated that the rate at which tenancies are being created is lower than the exiting of landlords.
"Three or five years ago, people might be able to source alternative housing in the private rented sector, but that is becoming increasingly difficult."
Mr McCafferty said Threshold is monitoring its staffing needs daily, as well as its need for strong IT systems, cybersecurity systems and data protection systems, due to the volume of data the charity is processing.
Louise Bayliss, founder of SPARK (Single Parents Acting For Rights of Kids) and Campaign Co-Ordinator at Focus Ireland said the Government must prioritise social homes to those most at risk of homelessness and that the lifting of the eviction ban will see a "rising tide" of people living on the street.
More notices of termination
Mary Hayes of the Dublin Homeless Executive has said they expect an increase of enquiries when the eviction ban is lifted and are encouraging people to contact their local authority early on.
Speaking on RTÉ's News at One, she said they see that there will be more notices of termination from the RTB data and it is important people have the accurate information on what their options are.
"The key thing for people to do, especially if they have received a notice of termination already, is contact your local authority at the earliest opportunity.
"It gives us a chance then to work through what options are available to each household and above all prevent homelessness," she said.
Ms Hayes said they are aware people have used the opportunity to negotiate with their landlord to extend their period of time, "some will choose to overhold".
She said they are in contact with around 270 landlords in relation to purchase.
"We have 77 sale agreed with tenant in situ and 33 completed."
"Different people are doing different things. We are constantly working away in trying to find alternatives for people other than homelessness."
She said it is their role to ensure emergency accommodation is available to people as a last resort.
"We have capacity and have planned for capacity. We have it in place already."
She said for the coming months they have added 400 bed spaces. "That is a number that changes daily."
"We would have the bed spaces planned predominantly for families, but we are constantly also planning for single adult homelessness."
She also said it is difficult to source affordable accommodation in the Dublin region.