Ukraine has struck a railway depot and knocked out power in the Russian-occupied city of Melitopol deep behind the frontline amid growing talk from Kyiv of a counter-assault against Russian forces worn out by a failed winter offensive.
Unverified images on the internet showed explosions lighting up the night sky with streaks of contrails in Melitopol, base of the Russian-controlled administration in Zaporizhzhia, one of five Ukrainian provinces Russia claims to have annexed.
Ukraine's exiled mayor of the city confirmed there were explosions there.
Russia's state TASS news agency, citing Moscow-installed officials, said a railway depot was damaged and power knocked out to the city and nearby villages.
Melitopol, with a pre-war population of around 150,000, is a railway logisitics hub for Russian forces in southern Ukraine and part of the land bridge linking Russia to the occupied Crimea peninsula.
There was no public information about the weapons Ukraine might have used for the strike.
The city is at the far edge of the range of Ukraine's HIMARS rockets and within reach of newer weapons it is said to be deploying, including air-launched JDAM bombs and ground-launched GLSDB munitions promised by the US.
Russia said it shot down a GLSDB yesterday, the first time it has reported doing so.
The strike could hamper Moscow's rear logistics at a time when Kyiv has suggested it could soon mount a counter-attack against Russian forces who have secured no big victories in a months-long offensive despite the war's bloodiest fighting.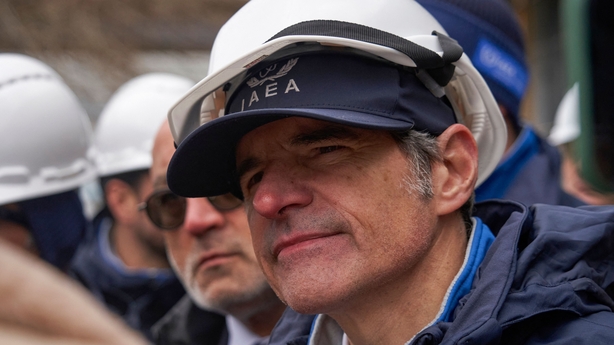 Melitopol is south of the Russian-held Zaporizhzhia nuclear power plant, where UN nuclear agency chief Rafael Grossi is visiting and repeating calls for a safe zone there, saying the situation had not improved and fighting nearby had worsened.
Mr Grossi hoped Russia and Ukraine would agree on safety principles.
"It is obvious that the military activity is increasing in this whole region," Mr Grossi said, adding that during his visit "the idea is to agree on certain principles, certain commitments, including not to attack the plant".
---
Read full coverage of Russia's invasion of Ukraine
---
Ukrainian forces have stuck mainly to the defensive since their last big advance nearly five months ago.
In that time, Moscow has launched a winter assault using hundreds of thousands of reservists and tens of thousands of convicts recruited from prisons for its Wagner private army.
But as the winter turns to spring, questions hover over how much longer the Russians can sustain their offensive and when the Ukrainians will strike back.
There are clear signs the Russian assault is flagging.
The average number of daily Russian attacks on the frontline reported by Ukraine's general staff has declined for four straight weeks since the start of March, to 69 in the past seven days from 124 in the week of 1-7 March.
Just 57 attacks were reported today.
Reuters journalists near the frontlines west of Bakhmut and further north also reported a notable decline in the intensity of Russian attacks last week.
A sense of anticipation ahead of the counter-offensive is building inside Ukraine.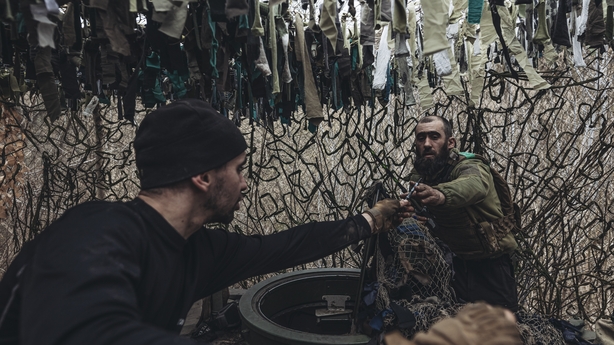 Earlier, politician Oleksiy Honcharenko posted a video on social media of dozens of manned Ukrainian fighting vehicles with their engines running in a large open field.
Reuters could not immediately verify the authenticity of the video or when it was filmed.
The Russians have made no significant gains despite huge casualties on both sides, and Ukrainian and Western officials say they suspect the Russian attacking force will soon be spent.
Russian officials say their forces are still capturing ground in street-by-street fighting inside Bakhmut, the small eastern city that has been their main target for months.
But they have failed so far to encircle it and force the Ukrainians to withdraw, as had seemed likely weeks ago.
"The battle for Bakhmut today has already practically destroyed the Ukrainian army, and unfortunately, it has also badly damaged the Wagner Private Military Company," Wagner head Yevgeny Prigozhin said in an audio message.
British military intelligence said the Ukrainians had successfully pushed the Russians back from the main supply route to Bakhmut and Russian assaults in the city were lessening.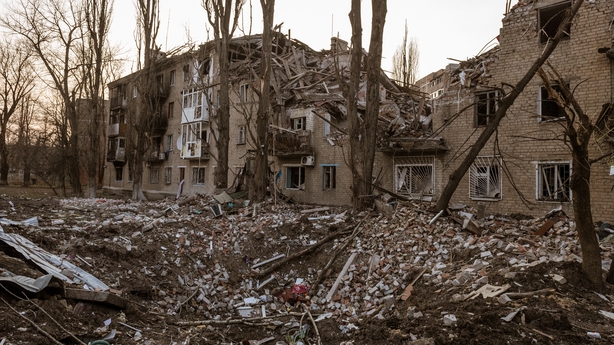 This past week Moscow also unleashed a new attack on Avdiivka, a smaller city further south.
Britain said that too had failed to make gains, while leading to huge losses in Russian armour.
The week has also seen the arrival of the first full units of Western main battle tanks for Kyiv, promised two months ago to serve as the spearhead of a counter-offensive when warmer weather dries Ukraine's notorious sucking black mud.
In an apparent response, Russia's RIA news agency reported that Moscow had sent its troops hundreds of new and refurbished tanks of its own.
In Kyiv, hundreds of worshippers from an historically Moscow-aligned minority branch of the Orthodox Church gathered at a thousand-year-old monastery for what could be their last service there before they are evicted.
The group, known as the Ukrainian Orthodox Church, officially broke with Moscow only last year after the invasion, and has been accused by the Kyiv authorities of harbouring Russian agents, which it denies.
Most Ukrainian believers follow the separate Orthodox Church of Ukraine, formed of branches that broke with Moscow years ago.
Russian Deputy Foreign Minister Sergei Ryabkov said that a plan announced this week to deploy tactical nuclear weapons on the territory of ally Belarus would force NATO to assess the seriousness of the situation.
Moscow has repeatedly pointed to the threat that the war could turn nuclear, which Western governments largely dismiss as an attempt to intimidate them into rolling back military aid for Kyiv.
US President Joe Biden called the prospect "worrisome", though Washington has said it has not seen any indications Russia was closer to using tactical nuclear weapons in Ukraine.
In Moscow's latest brandishment of its nuclear strike capability, Russia's defence ministry said it had begun exercises with its Yars intercontinental ballistic missile system, involving several thousand troops.
Mr Ryabkov said Russia, which suspended participation last month in its last arms control treaty with the United States, was no longer providing Washington any data about nuclear activities.