The Labour faithful are regrouping this weekend in Cork for Ivana Bacik's first party conference since taking over the leadership a year ago.
It is an important moment for Ms Bacik to set out her vision for Labour.
But at a time of lacklustre polling for the party, what is the real mood internally as it meets for its first full gathering since the pandemic?
The Dublin Bay South by-election provided the party with a stunning victory where it defeated Fine Gael and Sinn Féin.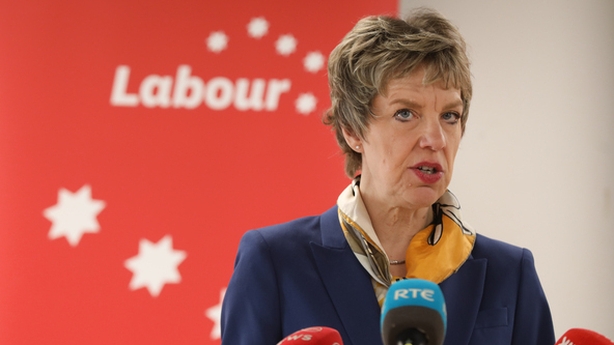 But the accusation has been levelled that the constituency was uniquely well placed for Ms Bacik's brand of liberal politics making it unlikely that the result would be replicated around the country.
The party has been stuck on low single figures in various opinion polls with no tangible bounce when Ivana Bacik took over a year ago.
Yet when Holly Cairns took the reins of the Social Democrats recently, one poll suggested the party jumped by five points to 9%.
Labour insiders insist such a leap will be short-lived and that rather than focusing on polls, the leader has been working on rebuilding the party and positioning candidates.
One TD says: "It's not going to be the work of one leader to shift the polls. We are a cohesive unit at the moment, she is leading from the front."
Another TD points out that Labour is the only party on the opposition benches that has actually served time in government and "we keep getting kicked for it".
Undoubtedly, Labour has still not recovered from the damage inflicted by its participation in the Fine Gael-Labour government.
One former TD says the outstanding issue is that the party has not addressed the fallout from the 2016 routing when its vote collapsed.
She is an expert pilot driving an aeroplane that's not in good shape
"Labour has never owned the successes of that government and admitted the mistakes. There was no proper analysis done after the 2016 election. That's the reason the party is stuck in single figures - and frequently below 5%."
On the leadership, most say it is too early to adjudicate on the performance of Ivana Bacik.
It is just over one year since the parliamentary party defenestrated then-leader Alan Kelly and installed Ivana Bacik without a contest.
One TD commented that Ms Bacik's Dáil interventions were "refreshing, very practical and positive" while highlighting her dismissal of a spat between Sinn Féin leader Mary Lou McDonald and Taoiseach Leo Varadkar as "unedifying".
But the toxicity of the brand is the bigger problem.
"She is an expert pilot driving an aeroplane that's not in good shape." The plane is the Labour brand and it must be addressed.
The leader's style of constructive opposition has not always cut through and has at times appeared to be low key, particularly when set against Sinn Féin.
One TD says: "Sinn Féin has a megaphone. It gets first dibs on Leaders' Questions. It gets media attention and private members every week."
Others say that it's not that the party's type of politics is not working.
"We are constructive when we need to be. But when issues arise like the eviction ban, we reflect the fears of constituents and we're saying you got this absolutely wrong."
Labour has tabled a no-confidence motion in the Government to be debated next week.
Labour leader Ivana Bacik said the Govt had failed to undertake any modelling to measure the effect of allowing the ban on evictions lapse. The Taoiseach defended the Govt's decision to let the ban on evictions end | https://t.co/jZge7My7C8 pic.twitter.com/cZbrPpF6cI

— RTÉ News (@rtenews) March 21, 2023
This appears to be a change of tack by Labour to a feistier, more aggressive form of politics.
One insider says: "She's showing her back teeth, she is annoyed and really exercised about it. These are real issues, if you don't respond to us, we will take you on."
The party leader has now taken on the housing brief as Senator Rebecca Moynihan is on maternity leave.
But the repositioning also recognises that Labour needs a Dáil voice on what is the biggest challenge for the country and will be the key issue in the next election.
However, one insider is critical of the delay in appointing a Dáil spokesperson on housing.
"It's a symptom of the malaise in the party, it hasn't properly championed that issue and it can't get traction with people unless the party addresses housing in the Dáil."
Some are annoyed that the party has been questioned about a perceived change of strategy on housing or a renewed interest.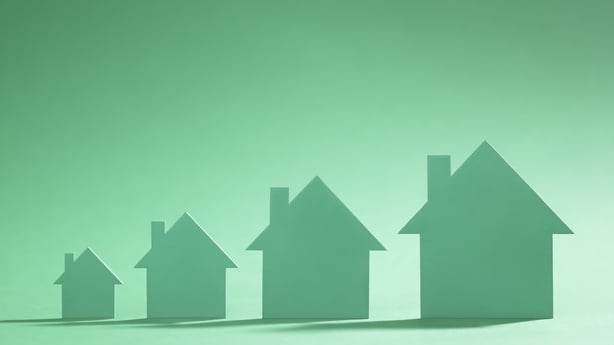 They insist Labour did place housing prominently in its 2020 party manifesto.
But the long shadow cast by Sinn Féin also means the party does not always get the credit it feels it is due.
In February, Labour proposed a motion to extend the eviction ban yet Sinn Féin's motion this week has garnered much more attention.
The party also says its leader was the first to call for a ramp-up of the tenant-in-situ scheme back in November at the beginning of the eviction ban.
Another point of contention is the perennial question of a possible merger with the Social Democrats.
Most in Labour are tired of addressing it but several backed the assertion by Brendan Howlin that parties on the left should not attack each other.
This is in sharp contrast to the intervention from Holly Cairns who categorically ruled out a possible merger with Labour accusing the party of breaking the trust of the Irish people.
"They just do their own thing, they're not collegiate. They have a strategy in relation to us and it was rubberstamped by their own leader - that's fine."
But some say it is inevitable that the two parties would eventually come together and that there should be some understanding going into the next election.
"A working alliance would be appropriate but merger is inevitable. Look at the Democratic Left - Labour leader Dick Spring left the door open to them in 1997."
This weekend's conference is a setpiece ahead of next year's local and European elections which will serve as an electoral test for the Labour brand.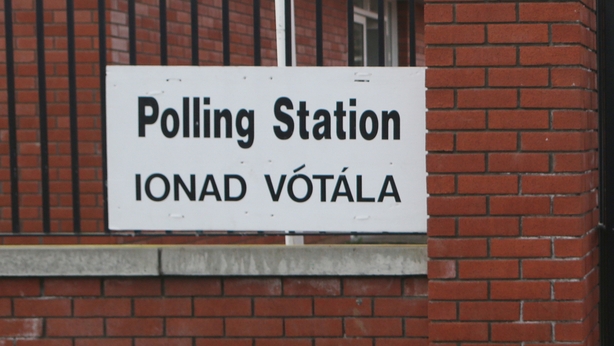 The party currently has 56 councillors and says it has already identified 100 candidates around the country and would expect to run more in 2024.
One of the leader's priorities has been touring the country and visiting constituencies.
For the general election, the aim is more about realism rather than huge ambition. A good day for the party would be seen as holding its seven seats and adding two or three more.
"We have to focus resources where there is likely to be an electoral return." One insider suggested just holding seven would be the most the party could aim for.
Where are the potential gains? Senator Mark Wall is seen as having the best chance in Kildare South.
There is a view that if Social Democrats former co-leaders Róisín Shortall and Catherine Murphy do not run that could create space for two possible seats.
Senator Annie Hoey will challenge in Dublin North-West and Cllr Angela Feeney in Kildare North.
However, one member dismissed these possible challenges as "not a snowballs chance in hell" given the low poll ratings.
Other candidates include Ciarán Ahern in Dublin South-West where the party believes there could be an opening.
Also, Senator Marie Sherlock will run in Dublin Central and Cllr John Maher in Cork North Central.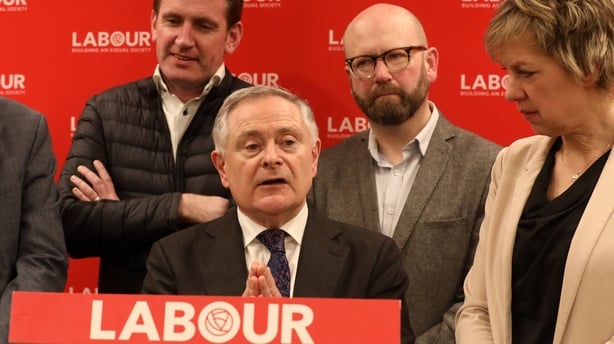 Several party insiders say it is now expected that party stalwart Brendan Howlin will not run again in Wexford but Cllr George Lawlor should be able to hold the seat.
Mr Howlin has said he will make a decision after the constituency boundary changes are announced.
"Our message will be vote Labour and transfer to those with positions similar to us... Ivana has not made it a secret that she would like a left-led Green Red Government."
Sinn Féin pose a massive threat to all parties next time round as it will not make the mistake of running too few candidates. However, Labour strategists believe they are less imperilled than others because they did not benefit as much from the Sinn Féin surplus last time round.
Another possible factor could be the performance of the Green Party. In 2020, Green candidates were frequently ahead of Labour but again, this is less likely in the next election.
"If we stay ahead of the Greens, we can benefit from their transfers."
Much to discuss over the weekend as the party struggles to remain relevant but there is much to fight for.
One TD says: "We're 100 years old. People keep trying to write our obituary but we're still here, the atmosphere will be positive in Cork."