Many Government backbenchers were restive in the hours after the decision not to extend the evictions ban.
Most were not taken aback at the final call, but several were uncertain and worried about its political impact.
Some spoke with a poorly concealed nervous energy in their voices as worried tenants, and landlords less than keen on the first refusal concept, called their constituency offices.
If the opposition focused on words like "tsunami", a number of coalition TDs viewed it as more akin to another tidal undertow, but one that leaves the Government response to the housing crisis looking increasingly fatigued.
Indeed, there was a sense that a reassessment of the approach is now required, especially given the Taoiseach's striking admission to party colleagues that the State needs 250,000 more homes.
Those in the room who heard these words tell us that Leo Varadkar conceded it would take a long time to close this gap, but the corner could be turned this year.
Of course, the last prominent Government figure to talk about turning the corner (albeit an economic one) was the late Brian Lenihan in December 2009, but that optimism was profoundly misplaced.
It is true though that Leo Varadkar's admission was consistent with the prevailing sentiment around Leinster House this week, that the housing crisis will not have abated substantially by the next General Election.
That has led many politicians sitting across from Government to ask the seemingly obvious question: why can't the State establish its own construction company to help build the 250,000 homes the Taoiseach spoke of?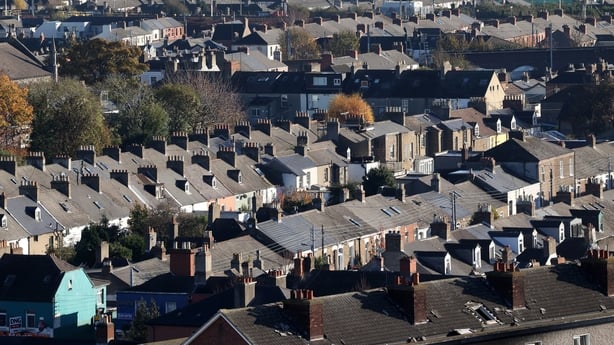 Both Sinn Féin and Labour are currently working on detailed policy papers which will set out how that company would work.
People Before Profit has called for the merging of NAMA and the Land Development Agency, with the combined agency focusing exclusively on building social and affordable homes.
Under this plan the new entity would use NAMA's remaining cash surplus and assets to begin building homes quickly.
The upcoming Sinn Féin policy paper runs to more than 40 pages and will be launched soon by the party's Public Expenditure Spokesperson Mairead Farrell, who has been working on the comprehensive proposal for almost a year.
It is understood to make a compelling case for having a State company involved in building homes and the policy will be fully honed at the time of publication. This is to allow its swift implementation if Sinn Féin is in Government after the next election.
These policy papers are likely to draw on the work of the ESRI's December article which looked at "increasing future housing supply".
It suggested the State could commit to building a certain number of low-carbon modular homes every year.
This it argued might lead to the production of these homes becoming more "commercially viable in the Irish market and hence available to the domestic construction sector".
Labour Leader Ivana Bacik has already concluded that a State construction company is needed given the scale of the crisis.
The party is now examining how such a company might be best developed and whether it would employ workers directly.
Cian O'Callaghan of the Social Democrats believes that a State-run building firm would have to find a way of increasing the overall number of construction workers.
Otherwise, it would not provide the additional resources to remedy the housing crisis.
This could be achieved through the State's unique ability to offer long-term contracts to skilled builders, many of whom are currently working abroad and are reluctant to return home due to the traditional volatility of the sector here.
The Dublin Bay North TD said the offer of a job for ten to twenty years could entice many of these workers back to the country.
He also thinks that a State company could help provide a consistently high number of places for apprentices, which would in time lead to more skilled workers on building sites and this in turn would improve productivity.
The lack of apprentices for key building roles is strikingly revealed in recent statistics released to Cian O'Callaghan in a reply to parliamentary questions.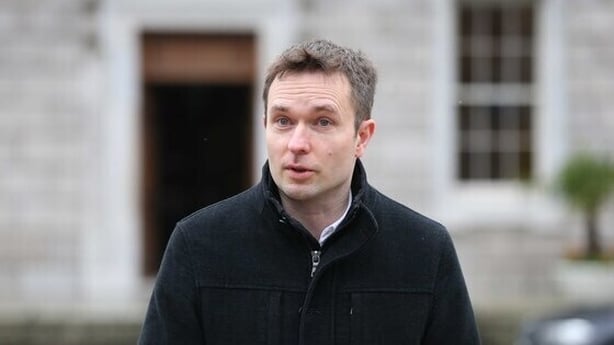 It shows that in 2006 there were 475 apprentice bricklayers compared to 72 last year; while 220 people opted to serve their time as plasters in 2006 but just 31 people did so in 2022.
Independent TD Richard O'Donoghue is by trade a block-layer and building contractor.
He too sees the merits of having either a national company, or local authorities, directly building homes saying it would "put manners" on property developers.
The TD thinks that such a hands-on approach would give local authorities more insight into how residential developments are built.
"They could develop a business model for doing it in a way that was cheaper, and people would be willing to work for this company because it would be a secure job," he said.
Richard O'Donoghue is also asking the Education Minister to consider his call to allow students in fifth and sixth year to begin their apprenticeships for trades such as bricklaying, carpentry, and plastering.
A State entity could accommodate this, and he believes it would prevent both early school leaving and boost the number of skilled workers.
"They could do the work on sites part-time and still have the support of the school. Then, after their Leaving Cert they would have already completed the start of their apprenticeship," he said.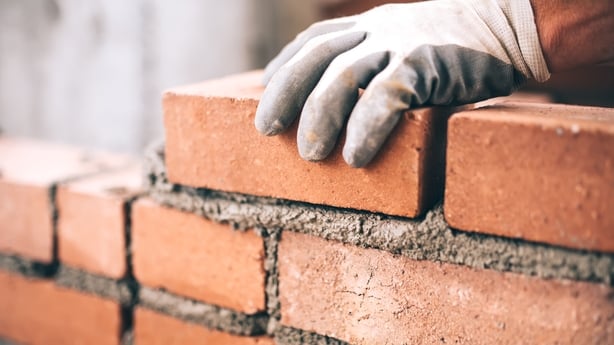 For Kildare South TD Cathal Berry there is urgent requirement to get a State building firm established.
He is proposing a pilot project to be put in place quickly which would see around three local authorities coming together to build a housing estate.
The estate would be built on publicly owned land, and the homes could be for social, affordable, and privately owned housing, he suggests.
The ability of the State-owned company to buy materials in bulk at a potentially lower cost could further drive down the purchase price of the home.
"If our great grandparents' generation could construct a massive dam and create a huge artificial lake in Wicklow, called Blessington Lake, then surely we can summon the courage to try something as straightforward as this," he said.