He is a former hotdog salesman sometimes referred to as "Putin's chef", because Yevgeny Prigozhin made his substantial fortune in catering, including through lucrative Russian state contracts.
These days he is better known for cooking up trouble on the battlefield and in his relations with Moscow.
His most recent comments suggest yet another clash with the Kremlin, as a video emerged of him criticising Moscow's provision of ammunition to his Wagner Group in the ongoing battle for control of the eastern Ukrainian city of Bakhmut.
The bloody standoff between Ukrainian and Russian forces has continued for months, with Mr Prigozhin saying that the entire frontline will collapse if Bakhmut is not captured by Russia.
The war in Ukraine has seen Mr Prigozhin's profile raised significantly through his leadership of the Wagner Group, sometimes described as a private security company but in reality a private army affiliated to the Russian state.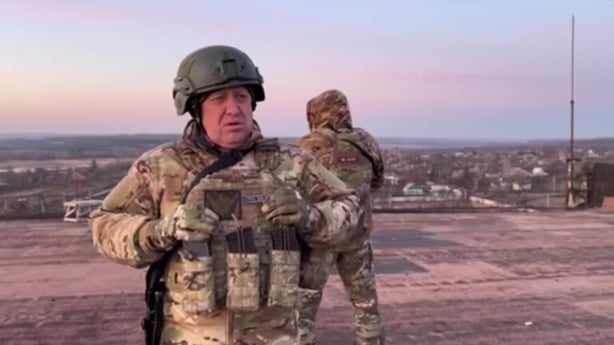 Putin critic Alexei Navalny has described Mr Prigozhin as "one of the most remarkable success stories of Putin's Russia."
"The twice convicted criminal became a billionaire and one of the largest state contractors in Russia," Mr Navalny said.
Born in what was then Leningrad, now St Petersburg, Mr Prigozhin shares a home city with the Russian president.
In the 1980's he spent almost a decade in prison having been convicted of fraud, but emerged from jail to establish a hotdog business in St Petersburg which soon saw him branch into other elements of catering, including restaurant ownership and private events.
Accused of running "troll factories" which targeted foreign elections such as in the United States, Mr Prigozhin seems to have been an early adopter of tactics which benefited the Russian state but couldn't be directly linked to it – whether via social media or using mercenaries in conflicts such as Syria or Crimea.
Described by some as close to Russian President Vlaidmir Putin, other commentators are less convinced about his relationship with the Russian president.
Tatiana Stanovaya recently wrote for Carnegie Politika that Mr Prigozhin's "relationship with the state is informal, and therefore fragile, and could end without warning".
That he has been mentioned by some as a possible contender for Mr Putin's job may also not endear him to the Russian leader.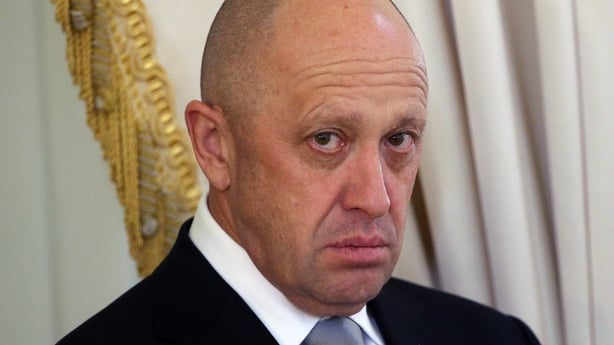 Wagner, a force once lauded by the Russian establishment, now accuses the Kremlin of either "bureaucracy or betrayal" in not providing the weapons needed to deliver victory for Russia in Bakhmut.
There had been a strong anticipation that Moscow would take the city ahead of the one-year anniversary of the invasion of Ukraine last month, thereby giving the Kremlin some much-needed good news to deliver to the Russian people in a war which has rarely gone how Russia envisaged.
The battle rages on though, as do the comments from Yevgeny Prigozhin, who has consistently rounded on the Russian military for its battlefield failures.
As Ms Stanovaya points out his attacks "on officials, parliamentary deputies and political parties have not won him any favour within the elite, which considers Prigozhin's autonomy, ambition and rhetoric nothing short of a threat to the state."
His latest comments are unlikely to change that view.