The big debate in Lebanon this week provides an insight into the fragility of the state.
The question is this: will Hezbollah cooperate with a military prosecutor investigating the killing of Private Seán Rooney - when its own supporters live in the village where the attack took place?
Indeed, some might even have been involved in the frenzied attack on the UN armoured vehicle which took a wrong turn and drove into trouble.
Hezbollah isn't any ordinary party - it's a movement which has both a powerful political and military wing. And in many of the areas of the country it controls - it's Hezbollah's word that carries weight, rather than that of central government.
For example, if a journalist wishes to work in a Hezbollah area they need to secure permission from the party's media office.
A Lebanese contact related to me this week how he arrived into a Hezbollah-controlled town recently with a foreign journalist who had no such permit.
Within ten minutes of standing on the street and trying to engage the locals, a car arrived carrying party officials who "invited" them to a meeting. They were subsequently grilled for four hours about what they were doing, who they spoke to and why they arrived without notification - before being ordered out.
That's why some observers equate Hezbollah with being a state within a state - even though it's a member of the coalition government.
It's also why there is a great degree of scepticism that Private Rooney's killer, or killers, will ever be brought to justice - given that the murderous event took place in Al-Aqbiya, a coastal village down south.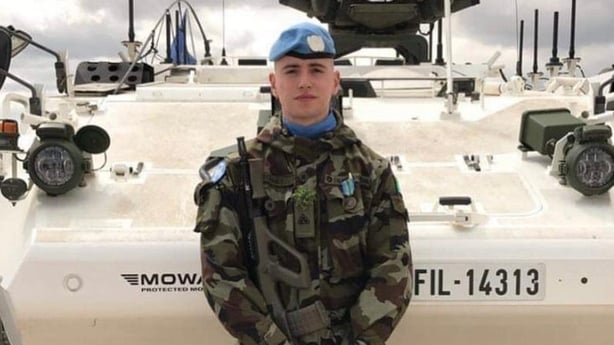 One former Irish officer reflected that pessimistic outlook when he messaged me on Wednesday: "Unlikely anyone will be handed over. If so, it will be some randomer and not the actual shooter(s)."
Hezbollah, 'Party of God', draws its power mainly from the Shia Muslim population of southern Lebanon, and the Beqaa valley close to the Syrian border. It's backed by Iran, the Shia theocracy, but its military wing has been designated a terrorist organisation by the EU and others.
However, Hezbollah is not the only political/paramilitary force in the Shia south - the other big player is the Amal, the "Hope" movement.
For the 340 plus Irish peacekeepers, working along with their Polish counterparts in southern Lebanon, what Hezbollah says must be taken very seriously.
Troops from the UN Interim Force in Lebanon (UNIFIL) may be operating under a Security Council resolution, and with the agreement of the Lebanese government, but that doesn't cut much ice if the Hezbollah leadership is briefing against them in the villages.
In recent years, that is what has been happening: Hezbollah has suggested that the the UN presence is impinging on Lebanese sovereignty.
In Beirut on Tuesday, I spoke with a woman from the south who was stripping coriander leaves from their stalks at a makeshift table outside her small street shop. She volunteered that she supported Hezbollah and believed there was too much focus on the Irish soldiers when children were dying in Yemen every day.
The shopkeeper then added firmly, with a tremor in her voice, that the blue helmets were not needed anyway because they worked hand-in-glove with the Israelis.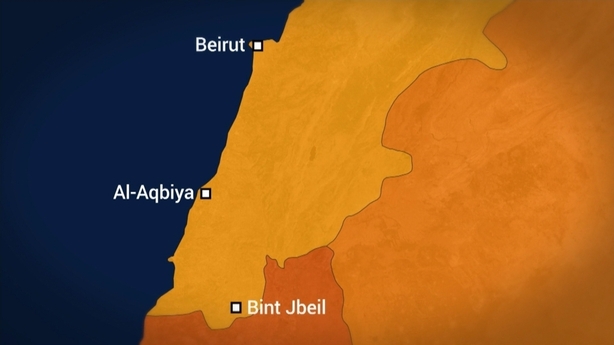 It's completely untrue. But the fact that she, and others, perceive that the UN is "collaborating" with Israel has to be a huge concern for everyone at Camp Shamrock, the Irish UN base.
After all, Hezbollah emerged and defined itself as a resistance group against Israel's invasion of Lebanon in 1982. Over the past year, there have been stand-offs and skirmishes between peacekeepers and local people in southern Lebanon - what had been a relatively uncommon event.
Tension has been rising.
Last May, then taoiseach Micheál Martin visited the Irish blue helmets in the south.
I was part of the accompanying media delegation, and we were instructed not to film out of the windows of vehicles when passing through southern villages and towns as it would likely trigger trouble.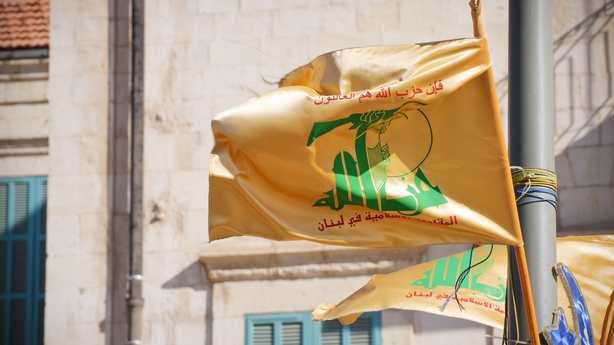 It didn't take long after leaving Beirut to know we were in Hezbollah territory as its flags were flying from every lamppost: a hand reaching upwards to grip a semi-automatic rifle.
And then came the deadly events of Wednesday 14 December - with Private Seán Rooney being shot dead and Trooper Shane Kearney being critically injured.
This was a dramatic escalation.
The then Minister for Foreign Affairs Simon Coveney told RTÉ's Six One News: "This was not expected. Yes, there has been some tension on the ground between Hezbollah forces and UNIFIL in recent months - but nothing like this."
More than a week later, and despite the launch of three investigations by the Lebanese, the UN and Irish Defence Forces, no one has been charged.
Then again, the wheels of justice can move very slowly in Lebanon.
In March of this year, a UN-backed court found two Hezbollah members guilty of involvement in the 2005 assassination of Lebanese Prime Minister Rafiq Hariri. The bomb attack, in which 20 other people were killed, took place in central Beirut.
Even then, the verdict was "in abstensia". The whereabouts of the perpetrators is still unknown.
Perhaps this pessimistic view is inaccurate. It could happen there will be full cooperation from Hezbollah with the Lebanese military prosecutor.
An online media outlet, Lebanon Debate, suggested on Wednesday that Hezbollah is "likely" to cooperate and hand over the shooter to the authorities. Then, a local journalist with strong knowledge of Hezbollah, said on Thursday that many people had been questioned and a few arrested.
Later that day, AFP cited a judicial source that suspects had been identified but arrests had yet to be made.
Hezbollah itself declared in the aftermath of Private Rooney's killing that it was not involved.
Its head of security, Wafiq Safa, said his party offered its condolences "after the unintentional incident that took place between the residents of Al-Aqbiah and individuals from the Irish unit," and urged that the party not be "inserted" into the incident.
RTÉ Cameraman Mark Ronaghan and I made efforts to speak with Hezbollah while we were in Lebanon this week, but our requests were not responded to. This meant we could not travel to Hezbollah towns in the south - including Al-Aqbiya, where the attack on Irish forces took place.
We were left with the distinct impression that southern Lebanon was another country.