It is the season of bugs, colds and flu – what doctors often call the clinical winter.
It runs from October to March and the health service experiences it every year, but some years are worse than others.
This looks like one of those years.
In the mix also is the fact that during the Covid-19 pandemic and lockdowns, people did not mix as much, and many wore masks.
We saw that reflected in minimal flu cases during the key Covid years.
But as we head towards the festive season and colder weather, there are concerns that this winter could be very difficult indeed for some families and for the operation of the health service.
The latest report from the Health Protection Surveillance Centre shows that so far this year, compared with the same period last year:
Influenza is up by 3,979 cases
Respiratory Syncytial Virus (RSV) is up by 1,514 cases
Norovirus (winter vomiting bug) up 528 cases
Strep A is up 22 cases
Covid-19 is up 413,806 cases
This week, there was the sad news and confirmation of the first death from Strep A infection in Ireland in a four-year-old child in the north east Dublin area.
For reasons of medical confidentiality and to respect the privacy of the parents, the exact location was not revealed and the name was not made public.
---
Read more: Strep A: HSE advice on what parents should look out for
---
In Northern Ireland also, there was the death of five-year-old Stella-Lily McCorkindale who attended Black Mountain Primary School in Belfast.
The school described her as a bright and talented little girl. She was the ninth child to die from the bacterial infection across the UK in recent weeks.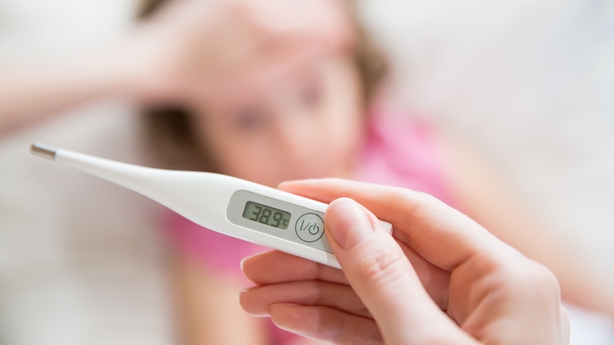 Early flu season
Ireland has experienced an early flu season, and this was predicted.
But the mix of flu, RSV, Covid, Strep A and other infections has in some cases led to a perfect storm.
Parents will be anxious given that the HSE has said it is reasonable to expect more cases in the days and weeks ahead.
But while people must be alert to symptoms, no-one expects a flood of these cases or a very large number of deaths.
It is also important to point out that Strep A is usually mild and self-limiting.
Symptoms to look out for include sore throat, fever, chills and muscle aches. It can also lead to scarlet fever.
Strep A is treatable with antibiotics.
The advice from the HSE is that as a parent, if you feel that your child is seriously unwell, you should trust your own judgement.
Contact your GP if:
your child is getting worse
your child is feeding or eating much less than normal
your child has had a dry nappy for 12 hours or more or shows other signs of dehydration
your baby is under three months and has a temperature of 38C, or is older than three months and has a temperature of 39C or higher
your baby feels hotter than usual when you touch their back or chest, or feels sweaty
your child is very tired or irritable
Call 999 or go to an Emergency Department if:
your child is having difficulty breathing – you may notice grunting noises or their tummy sucking under their ribs
there are pauses when your child breathes
your child's skin, tongue or lips are blue
your child is floppy and will not wake up or stay awake
Antibiotics shortage
The President of the Irish Pharmacy Union has said pharmacies are experiencing a shortage in supply of various antibiotics and has called for the introduction of a State body to ensure supplies are procured.
These shortages are not confined to Ireland and are being seen across Europe.
Shortages of various medicines are not uncommon and often alternative medicines can be prescribed.
Dermot Twomey of the IPU said the situation for pharmacists at the moment was "very difficult".
He said that a number of key antibiotics that pharmacists would dispense on a daily basis are running short.
These would be common antibiotics such as Augmentin duo and Calvepen, which is often used for throat infections.
Pharmacist Sheena Mitchell from the Total Health Pharmacy Milltown in Dublin, said that parents do not need to be worried, as there is enough children's antibiotics and pain relief medication currently in Ireland to meet patient needs.
She said that at the moment, there is a lot of misinformation and hysteria surrounding the shortage of antibiotics.
As a result, she said there was a movement towards pharmacies and parents attempting to stockpile important medication.
Ms Mitchell said there are shortages across many lines of antibiotics in Ireland and there will continue to be for the next six months.
But she added that there is enough antibiotic supply available for normal and slightly increased requirements, so long as the system resolves to adapt to current supplies.
"There is not adequate supply of any one particular antibiotic, but there is adequate supply and availability from a choice of suitable antibiotics to meet a patient's medical needs," she said.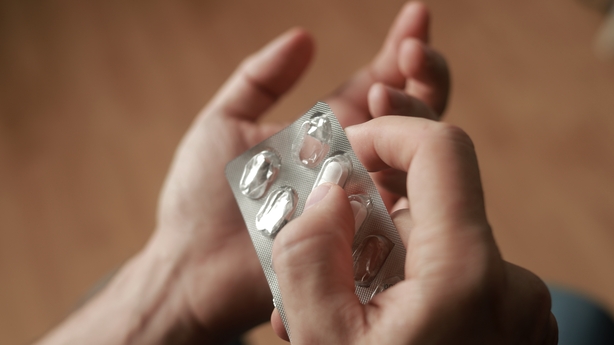 When Strep A gets into parts of the body where it is not normally found, like the lungs and blood stream, then it can be serious.
Where children become seriously ill, they can do so very quickly and can deteriorate very fast, irrespective of whether it is a viral or bacterial cause.
If a child is drowsy all the time, or floppy or weak, they need to be seen by a doctor, as does a child who is not eating, or drinking, or passing urine.
The HSE is examining whether close contacts of a Strep A case should receive preventative antibiotic treatments.
Such decisions will be made by local public health teams based on various circumstances for each case.
Even before the pandemic years, fewer cases of Strep A were being seen – 136 in 2018 and 108 in 2019.
During the pandemic years, it has been suggested that due to the disruption in normal mixing patterns, cases also fell.
The Irish College of GPs, HSE clinicians and the Chief Medical Officer, Professor Breda Smyth, have made this point.
Now it appears there is a rebound in cases. The case is made that because people were not as exposed to various infections, during the pandemic, some may have weakened immune systems.
On RTÉ Radio's Morning Ireland this week, Dr Scott Walkin, Clinical Lead in Infection Control with the Irish College of GPs, explained the issue.
He said that the likely explanation for the increase in lots of viruses, such as RSV, and the flu this year coming earlier and also the increase in the number of serious Strep A infections is due to less exposure of the immune system to these infections during the lockdown periods.
Dr Walkin said that if the immune system is not being challenged, then its ability to deal with infections just drops a little bit, and now with winter here, people are mixing much more indoors and there is the increased opportunity for infections to be passed around.
He added that when you combine increased susceptibility because of less immune training, that means there is a higher chance of getting some of these bugs.
Some people are also more susceptible because of weak immune systems.
But not everyone accepts this theory also referred to as immunity debt.
TCD neuroscientist Tomas Ryan told me that in his view, individuals are not weakened by lack of infection.
He says that if there was a delay in RSV infection due to Covid restrictions, it would have caught up in winter 2021/22, the last clinical winter.
"Restrictions can naturally result in delayed infection but not impaired immunity," he insists.
He believes the immunity debt theory lacks scientific credibility and that some doctors are mistaken.
While the debate on that issue continues, there is no doubting the impact on children's hospitals of the rise in respiratory illnesses.
This week, the HSE wrote to schools and childcare providers advising them that children with fever, cough and sore throat should be kept at home.
This is to combat the significant increase in viral infections and the concerns about Strep A cases.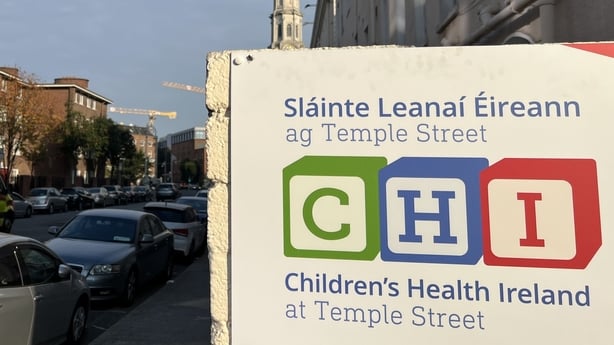 The three Children's Hospitals in Dublin – Temple St, Crumlin and Tallaght - and the urgent care centre at Connolly Hospital say they are at critical capacity and experiencing extreme pressure.
Children's Health Ireland which operates the hospitals described the situation as a perfect storm.
Its clinical director, Professor Ike Okafor, a consultant in emergency medicine, said that families have not experienced illnesses in their children who were born during lockdown and that hospitals are seeing some very sick babies who need acute care.
The advice for parents is to seek alternative care options like a GP or a pharmacy but also to seek emergency care if a child is very ill.
With just 15 days to go to Christmas Day and all the festivities ahead, people will be mixing heavily over the coming weekends.
It is the first full Christmas for people to fully enjoy since 2019, before the pandemic struck.
The clinical winter will be testing, and people must be mindful of those who are vulnerable.
But it should also be a period of thankful enjoyment, that some of the worst of times we have ever experienced are behind us.