The Northern Secretary has confirmed his intention to cut Stormont MLA pay.
Chris Heaton-Harris got the power to do it in legislation which passed at Westminster this evening.
He said he would follow through on a commitment to cut the £51,000 basic salaries by up to 27%.
There has been no functioning government in Northern Ireland since May's Assembly election.
The DUP is refusing to restore power-sharing as part of its campaign against the Northern Ireland Protocol.
Their opponents have called for the salary cut to be targeted only at them, but the Secretary of State has said that would leave him open to a potential legal challenge.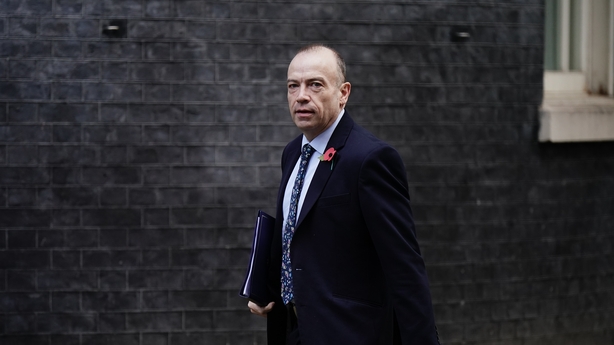 "For over 200 days MLAs have been receiving full pay while failing to fulfil the duties they were elected to do," said Mr Heaton-Harris (pictured above).
"Reducing their pay until an Assembly is restored reflects the work they are currently carrying out."
Mr Heaton-Harris urged the parties to use the window created by the postponement of a fresh Stormont election to restore the devolved institutions.
A fresh attempt will be made tomorrow to restore power-sharing at Stormont.
MLAs will return to try and elect a speaker after 30 of them signed what is called a recall petition.
As well as electing a speaker and deputy speaker, a motion on the cost-of-living crisis has been laid for debate.
It raises concerns that a £600 energy support payment promised to homeowners months ago has still not been delivered.