A senior adviser to the Ukrainian Minister of Defence has said Kyiv would welcome further support from Ireland, including lethal military aid.
Until now Ireland has provided €55 million in non-lethal aid, including body armour, medical supplies and ready-to-eat meals.
In an interview with RTÉ News, Yuriy Sak said: "If, for example, Ireland has more capabilities that they can afford to send to Ukraine, lethal weapons, of course, it will be a welcome move."
He added: "We are grateful to all countries for any kind of support, because we understand that the capabilities of different countries vary. Some countries have larger military capabilities, and they can provide us with more military lethal assistance. Some are smaller, and that's why they are unable simply physically to provide the client with tanks or air defence systems."
Ireland's contribution so far has been channelled through the European Peace Facility (EPF), a fund separate from the EU budget, which is designed to provide equipment and infrastructure to the armed forces of EU partners, mainly in the eastern neighbourhood.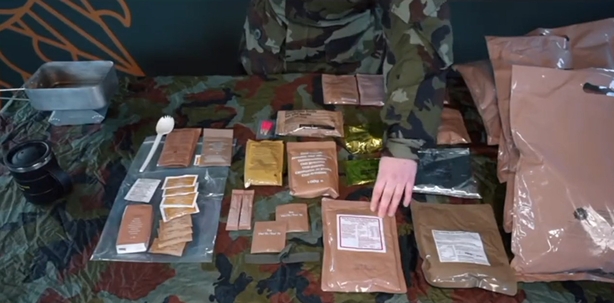 Mr Sak said: "Non-military aid is fine [and] is very welcome as well. Moreover, there are countries whose only type of support that they can afford is giving Ukraine a vote at the UN General Assembly, and we are grateful for that as well. So standing with Ukraine can be done in so many different formats."
With Russia's invasion of Ukraine entering its tenth month, Mr Sak said Kyiv was determined to continue to force Russian troops out of all parts of Ukrainian territory before negotiations would be considered.
"We are prepared for talks," he told RTÉ News. "We can start them now. But they have to be realistic. Ukraine is not going to make any concessions on our territory. We will not give away an inch of our land. And we will take back whatever is internationally recognised as part of Ukraine.
"This is the premise upon which the future negotiating process will have to be based. If it doesn't happen, we will have to defeat them on the battlefield, which we will do. And then it will be another story."
Mr Yak said Ukraine's counter-offensives would continue, although he said Kyiv would be "realistic" about worsening winter conditions.
"Ukrainian counter offensives will not stop regardless of weather conditions, regardless of nuclear blackmail, regardless of [Russia's alleged] Dirty Bombs blackmail, regardless of missile strikes on our capital and other Ukrainian cities.
"Of course, we have to factor [weather conditions] in. So the tempo of this dynamic warfare could vary."
---
Read more:
Missile attacks leave 70% of Kyiv without power
Latest Ukraine stories
---