Taoiseach Micheál Martin has laid a wreath at the Cenotaph in Enniskillen to mark Remembrance Sunday.
It is 35 years since 11 people were murdered in an IRA bomb as they attended the annual event.
A twelfth person died years later having never recovered from his injuries.
More than 60 people were also injured when a bomb planted inside a community hall beside the cenotaph exploded.
Relatives of the dead were among a crowd of several hundred who turned up for the short service.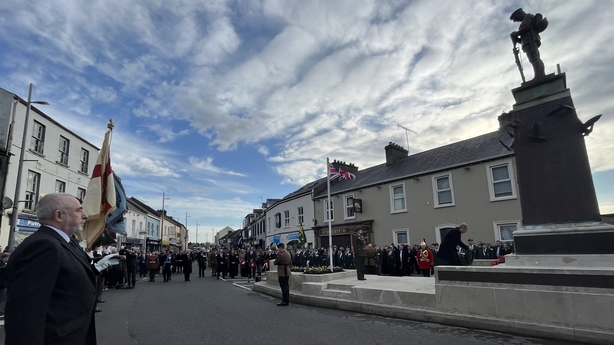 Mr Martin continued a tradition, first begun a decade ago, of attending the annual event.
Speaking after the service in Enniskillen, the Taoiseach said the bombing had shown the "absolute futility and immorality" of violence.
He said his presence at the Remembrance Day event also reflected the spirit of the Good Friday Agreement, which was about seeking mutual understanding and reconciliation.
Taoiseach lays a wreath at the Cenotaph in Enniskillen to mark Remembrance Sunday. It's also the 35th anniversary of the IRA bombing which claimed 12 lives & injured more than 60 who were attending the service that day. pic.twitter.com/utzDPKDfpd

— conor macauley (@TVconormac) November 13, 2022
It is the first year that a permanent memorial is in place to the victims.
The names of the victims are inscribed on a stone tablet set into the wall of a peace centre, which replaced the destroyed hall where the bomb had been planted.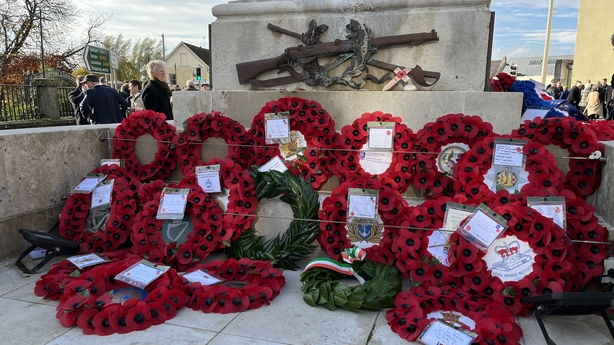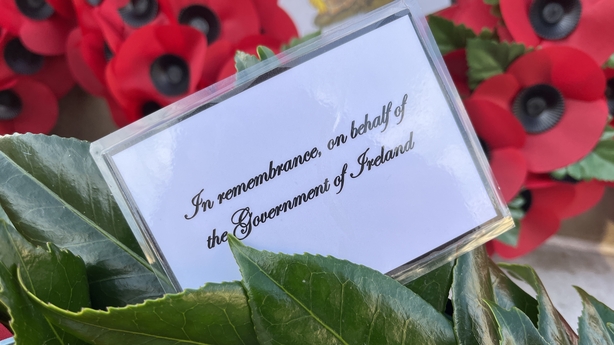 The event in Enniskillen was one of many across Northern Ireland to mark the dead of two world wars.
The main commemoration in the Republic of Ireland was held at St Patrick's Cathedral in Dublin.
President Michael D Higgins attended the traditional Royal British Legion Remembrance Sunday Service.
Sinn Féin leader Mary Lou McDonald also attended the event.
It called to mind the 60,000 Irish men and women, from all parts of the island, who died in the conflicts.