A Co Cork caterer is devising and delivering zero waste wedding menus for climate-conscious couples.
Orla McAndrew promises a five-star wedding experience, with every bite created using rescued surplus produce from local suppliers and producers.
"Food producers will often have food that they might not have another home for. Or it might be coming close to its end of shelf-life. Or it might be very gnarly in shape or size, or just a little out of the ordinary. And this food may potentially end up in landfill. So, I'm here to make sure that that doesn't happen," she said.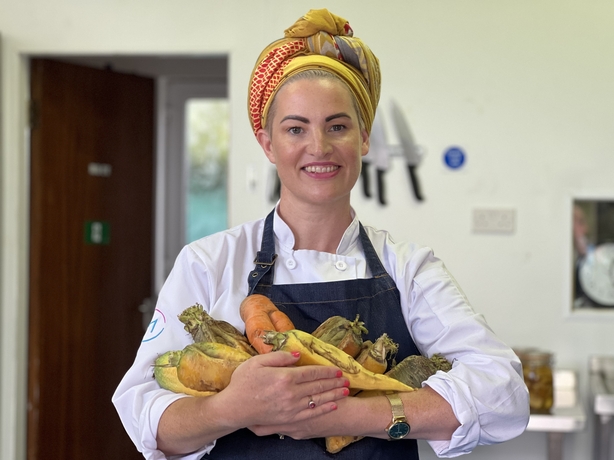 According to the World Food Programme, one third of all food produced for human consumption globally – 1.3 billion tonnes – ends up lost or wasted.
Weddings are an area of the catering industry often associated with excess and waste.
But Orla is relishing the challenge of doing things differently.
As we chat, she is preparing a zero waste menu for a wedding at The Galtee Escape in two days' time.
She said: "This week, I have received some amazing produce like goat's cheese and sheep's yoghurt and I'm busy plotting and planning what I might do with those.
"I got loads of lettuce from a local farm. The outer layers are rotting but when you peel away just the first couple of layers, what you're left with is perfectly fabulous lettuce.
"We have some beautifully gnarly carrots, but they would just be rejected at market. And I'm just going to peel those, even use the peels for stock and use them as I would an ordinary carrot. They're perfect.
"We're two days out from the wedding and I just found out from the butcher I am getting Wagyu beef. It's a flank cut, so not very popular. I am going to slow roast it and use beautiful red wine and jus.
"It's very important to me that perfectly good food does not end up in waste. It's actually incredibly exciting for me. It means I get to unleash all my creative flair and expertise. I could not be more excited about what I'm going to produce."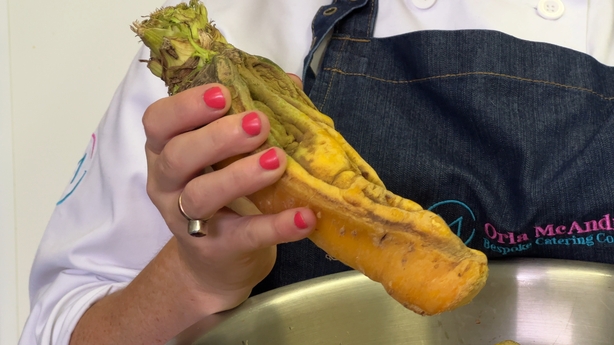 Bride-to-be Carolyn Treacy pops in to see Orla at work in the kitchen.
She is also excited to see the zero-waste wedding menu taking shape.
She said: "We try to keep our waste to a minimum during the year, so it makes sense to continue that for an event. Also, I enjoyed not having to go through menus. I found it hard to pick what would somebody like. So, for me, it was easier to hand it all over to the professional."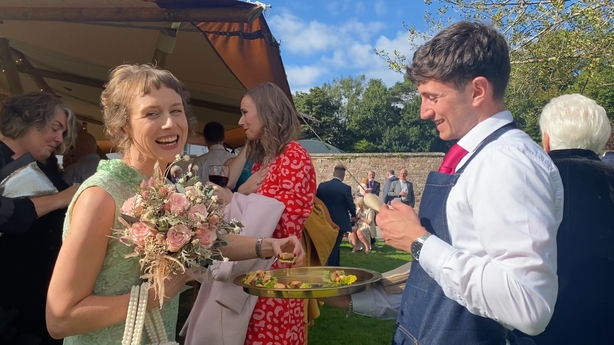 And when their big day arrived, Carolyn and Alan's zero-waste menu included Wagyu beef cassoulet, honey roast parsnip, carrot and beetroot, and apple tart made with apples from the couple's garden.
Orla said: "When it comes to the climate and the environment, I'm very much a student. I'm learning about the best things I can do in my little business to make a difference. I think it's really important that each of us, in each of our little areas of expertise, become aware of what we can do to make things a little bit better.
"We are so blessed in Ireland with the food we are producing.
"Things don't have to be excessive to be exquisite".
In our 'Climate Heroes' series of reports, we shine a light on the people who are stepping up to protect the environment and tackle climate change. While these people come from all walks of life, they share a common purpose to improve the world around us.