The Dáil returns this week for the new term bringing with it a continued relentless political focus on tackling the rising cost of living and the energy crisis.
An earlier than usual Budget means this year's package will be revealed at the end of September, with ministers fielding endless demands for extra help.
What is known so far is that there will be the usual recurring tax and spending measures along with a separate once-off package to ease the cost-of-living pressure on households and businesses.
Big promises have already been made on childcare, public transport and changes to income tax.
And if, as expected, unions support the new public-sector pay deal, Budget 2023 must also include €1.4 billion to cover next year's increases.
And the State itself is also dealing with the challenge of maintaining public services that are subject to inflationary pressures.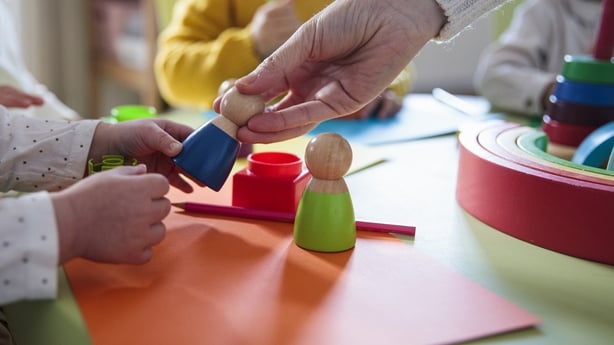 Make no mistake, this year's Budget looks set to herald massive spending fuelled by booming tax receipts.
Minister for Finance Paschal Donohoe may be warning about the dangers of over-reliance on transient revenue from big corporations, however, his ministerial colleagues are well aware of the political imperative of delivering big this year.
In the wake of months of rising inflation, the list of those requiring help is growing ever longer. Households, small businesses, hospitals and schools all need aid paying the bills.
Opposition demands big response
The Opposition has been reflecting demands for more help, piling on the pressure for a big response from the Government.
Sinn Féin has called for €4 billion in once-off measures and that does not include supports for businesses.
On soaring energy bills, the party wants to see electricity prices reduced to pre-crisis levels at an estimated cost of €1.7 billion for the winter period.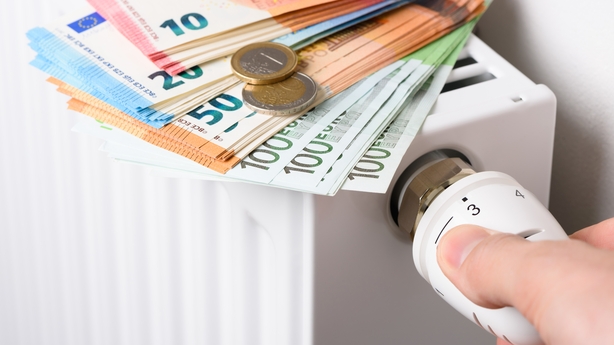 Sinn Féin's spokesperson on finance Pearse Doherty said: "We need a big, ambitious package that really recognises the level of the crisis."
Labour leader Ivana Bacik has also mentioned a figure of €4 billion along with a cap on energy prices and a windfall tax.
The Social Democrats called for a direct subsidy scheme for workers and businesses. This would be modelled on pandemic schemes with reimbursement from Revenue.
And People Before Profit is advocating for direct cash payments of €1,000 per household.
There also seems to be broad political agreement that interventions should be universal and targeted.
That fits with the thinking of Fianna Fáil and Fine Gael.
Danger of adding to inflation
Both the Irish Fiscal Advisory Council and the ESRI have argued strongly for a more targeted approach.
This was evident at the Oireachtas Committee on Budget Oversight last week where Government and Opposition politicians pushed for more spending on once-off measures.
Mr Doherty, Fine Gael's Kieran O'Donnell and People Before Profit's Richard Boyd Barrett all pushed the witnesses from the ESRI and IFAC to agree that the public finances are sufficiently healthy to pay for a very large tranche of once-off measures.
But while the economists acknowledged the pressing need to support households, they warned about the danger of adding to inflation by doing too much.
This is a particular problem in Ireland as the economy remains relatively strong with very low unemployment.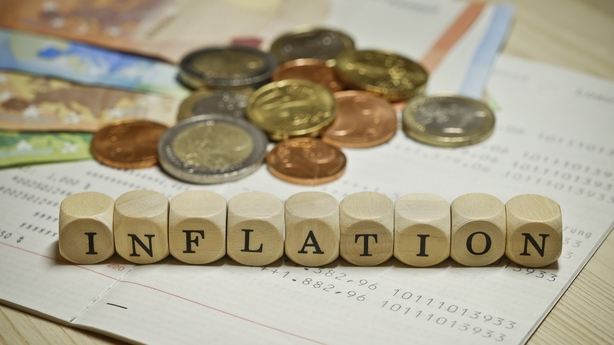 The sense is that the financial ministers - Mr Donohoe and Michael McGrath - are advocating caution around the Cabinet table but their colleagues are mindful of the weight of expectation for a very large intervention.
Mr Donohoe said last week: "We want to help, we will help, but we need to get the balance right between helping in a way that doesn't add to the inflationary challenges we have in the Irish economy."
That balancing act looks to be tested severely in the run up to the Budget with every sector demanding help.
All this means that the Budget is likely to set a record for overall additional spending measures. But despite this, the Government will be running to stand still.
All year, ministers have been attempting to sell the message that they cannot completely cover rising inflation. Indeed, the IFAC has suggested that to do so would cost a massive €7 billion.
The reality is that no matter what the Government spends, it will not be enough.
And the politics of the situation means the Opposition will decry the effort as paltry.