They say there are decades where nothing happens and weeks where decades happen.
It feels like a particularly apt phrase in the UK right now.
A week which started with the exit of one prime minister and the arrival of another would normally be viewed as seismic change.
But the death of Queen Elizabeth, just two days after she welcomed her fifteenth prime minister into office, puts the long-term stability of the head of state in direct contrast to an often turbulent political leadership.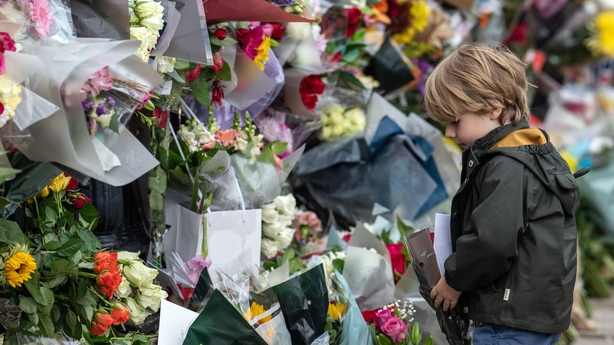 A lodestar in the lives of so many people, her death was expected, but for many who have gathered outside Buckingham Palace that did not make it any less shocking.
At royal weddings and births there is generally a very vocal core group of supporters who attend such events, proud of the number of royal engagements they have attended over the years, albeit from a distance.
What is striking about those who have come to lay flowers and tributes outside Buckingham Palace in the hours since the queen's death, is how many say they have never attended any royal event before.
Some are ambiguous about the royal family in general, but there is no ambiguity in how they viewed the queen.
They saw her as a part of their lives, though the vast majority had never met her.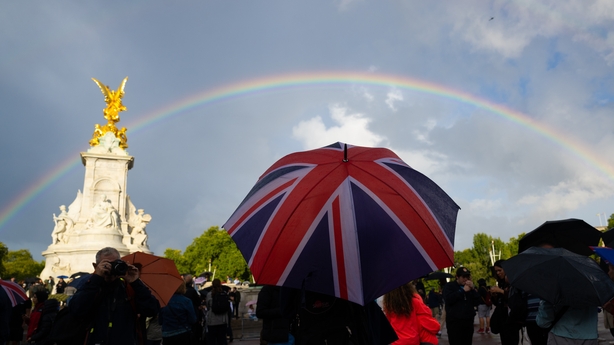 Whether it is her sense of duty in continuing in the role into which she was thrust at such a young age, or the family strife which she has navigated in the full glare of the media spotlight, their admiration is obvious.
And the age range of those at Buckingham Palace is very different to many previous events.
Some are children brought by parents, but many are teenagers and young adults who came of their own volition to be part of a collective national moment.
And that was the overwhelming sense from those who had gathered - that this is a pivotal moment in British history, and one which people wanted to mark together in a collective national moment.
There will be many more of those in the days ahead.
From services of remembrance to the queen's lying in state, Britons will get a chance to say their goodbyes and pay their respects.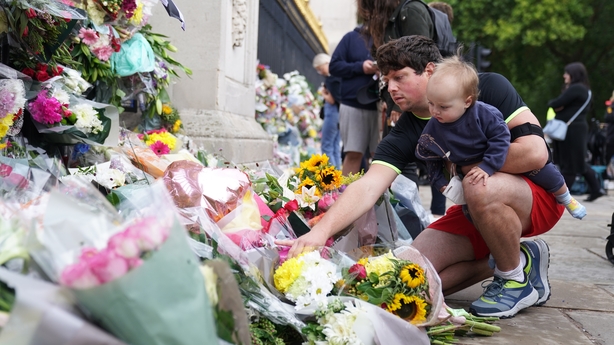 An extended period of mourning has begun which will involve navigating the desire to mark Queen Elizabeth's death appropriately with the continuation of daily life, in a nod to the stoicism for which she was so admired.
It is telling that Republic, a group which campaigns for the abolition of the monarchy, issued a statement on the queen's death, saying that "there will be plenty of time to debate the monarchy's future. For now, we must respect a family's personal loss and allow them to mourn".
By virtue of her longevity and actions, the queen has often risen above the fray.
But from the image on money to the wording of the national anthem, many things which Britons have taken for granted are about to change.
Within that there will inevitably be discussion about what a new, modern royal family should be.