A Dublin man who battled depression, alcohol abuse and homelessness for almost six years has shaved off his distinctive long beard to raise money for charity.
Eddie Brennan, 54, 'braved the shave' in a fundraising effort for The Salvation Army.
Eddie credits the charity for "saving" him after depression took hold of his life and pushed him into a spiral of psychiatric hospitals and then homeless shelters.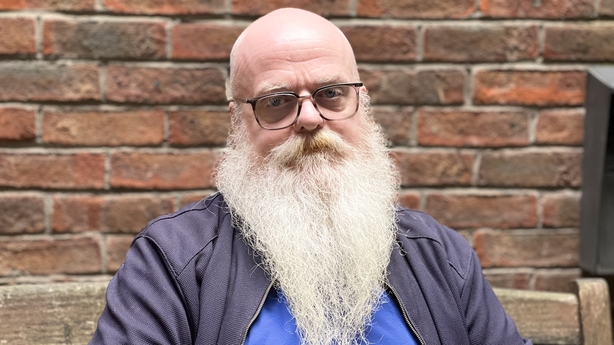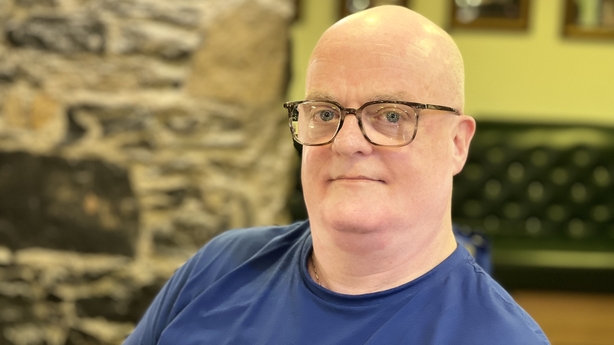 He said: "They supported me and worked with me especially during the lockdown. Mental heath-wise, I was going through a tough time. They kept their eye on me and got me through. Without them, where would I be? Would I have coped, you know?
"I am known around the city as the man with the long beard. Students compliment me on it. People come up to me and say, 'nice beard!' My beard, as I've said, is the most valuable thing I have. I said, if I could sacrifice that, raise a few bob, and show my gratitude for what they've done for me, then yeah, I'll do it".
Eddie now calls The Salvation Army's York House Lifehouse in Longford Street his home - along with 80 other men recovering from mental health issues or addiction.
He said: "I moved into the hostel two years ago. They progressed me at my own pace to where I am now, living in a basement apartment here. I'm living there on my own, doing my own cooking and washing and that sort of thing. It's getting me ready for my next move which is getting your own place".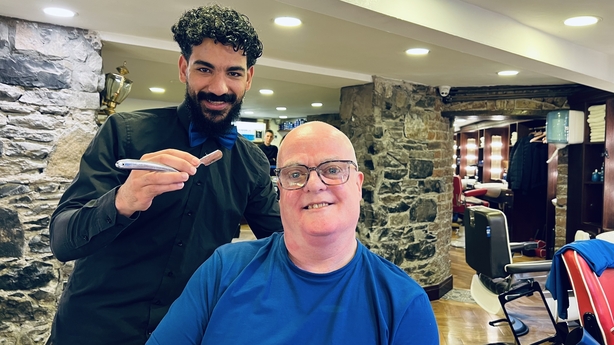 Eddie began growing a beard in the year 2000 and has never completely shaved it off before. He has not trimmed it for the last four years.
Eddie's big shave took place at the Grafton Barber shop near St Stephen's Green in Dublin.
The Salvation Army provides 120,000 bed nights a year as well as a wide range of additional services and supports to people who are homeless or at risk of homelessness.
Eleanor Haddick is chaplain to the Homeless Services Unit of The Salvation Army.
She said: "We have such gratitude to Eddie for doing this. In our hostels, and in our churches as well, we see ourselves as places of transformation. And we can't get more literal of a transformation than to have a beard and not have a beard. But it shows that he wants to transform and make his life better.
"Eddie is still there. To us, he's still Eddie".
Eddie's fundraiser is still open for donations through The Salvation Army's Facebook page.
With the charity's support Eddie hopes to move on his own permanent housing in the near future.
Commenting on his new look, he said: "I'll have to establish the new me, introduce him to the city, and my old spots. And let people know, the man with the long beard, he has not passed away. He has regenerated. Regenerated."