A social enterprise which works with people from marginalised backgrounds has launched a manufacturing service for Irish fashion designers.
We Make Good, which provides jobs and training for ex-offenders, those suffering from drug or alcohol addiction and people from refugee and Traveller backgrounds, has collaborated with the Council of Irish Fashion Designers on the new service.
Co-founder Caroline Gardner said: ''Our aim is to reduce waste in every form, be it environmental or what we call 'human waste'. By that we mean the number of talented people who for one reason or another other can't find employment and use their talents. We believe that is a huge waste to society.
''So, whether those people are coming from a criminal justice background, drug rehabilitation, or as a refugee in Direct Provision, and they are finding it hard to find their first career, we provide that meaningful work and a place where their talents can flourish.''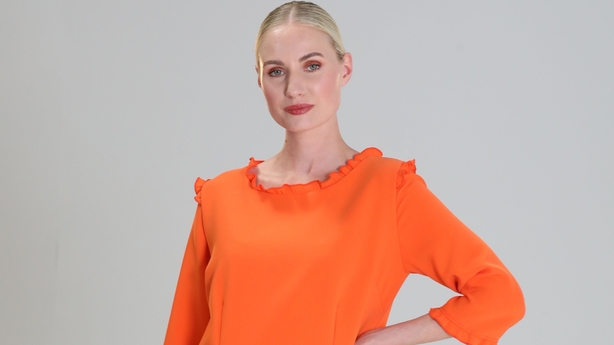 The new service has been hailed as a 'rebirth' for Irish clothing manufacturing, as most independent designers currently have to source production abroad, rather than locally.
The Chairperson of the Council of Irish Fashion Designers Eddie Shannan said: ''This is so necessary to the garment industry in Ireland. Since the 1980s we have slowly been losing our production facilities here. And our designers have often had to go abroad two to four times a year to get really good quality and finish for their collections.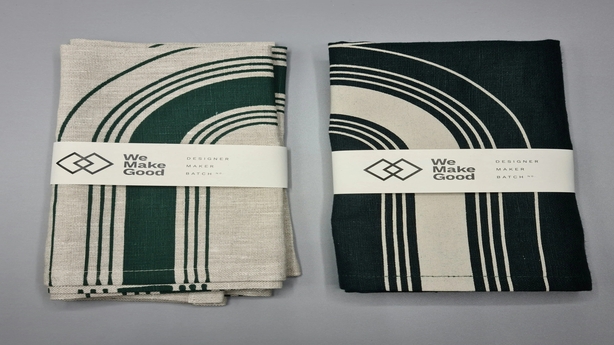 ''With this in place, it will help reduce cost and our carbon footprints. And what is really important is that designers will have the day-to-day contact with the people who make the clothes. This project is a full-scale professional operation. The finish, quality and application we get at We Make Good is as good as we would find anywhere.
''We asked the team to work with some very difficult fabrics including Irish linen and silks that required very special handling and finish, and they came through to the highest standards we expected of them.''
Mariam Dudashvili is one of the people employed at the We Make Good production workshop in Dublin.
She came to Ireland from Georgia in 2019.
She lives in Direct Provision with her husband and two children.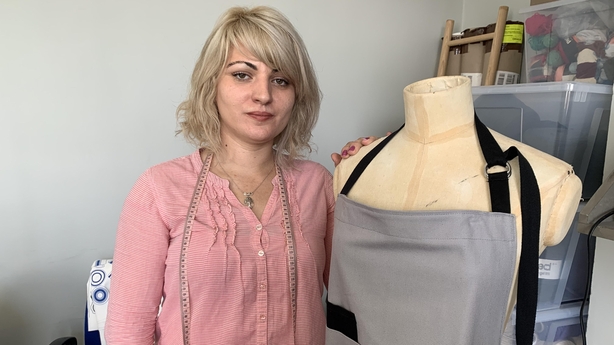 She said: ''I've been sewing since I was nearly seven years old. So, coming to a new country and living in Direct Provision, I was thinking, while I'm in Ireland I can contribute something. Once this opportunity came, I couldn't say no.
''I have experienced trauma, but sewing makes me happy. I'm pleased to see that people like and appreciate my work. I'm really happy when people see my products and say, 'look this is Mariam's, she did it'.''