Some of the best street artists from Ireland and further afield are putting the finishing touches to a series of murals.
They have been taking part in Dún Laoghaire Anseo 2022, a street art festival which celebrates the town, with a nod to its setting by the coast.
Among the works on display are two pieces produced by emerging artists, Katie Whelan and Éilis O'Neill, who are being mentored by two established artists.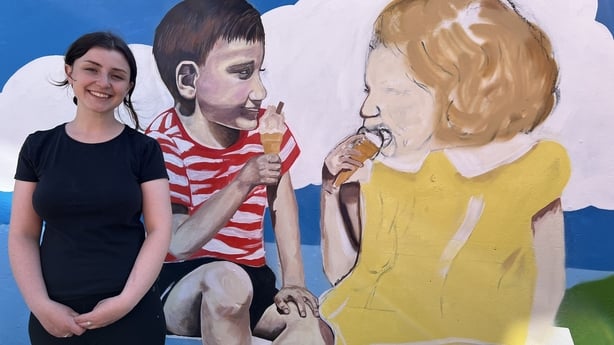 Katie, who graduated from IADT Dún Laoghaire in 2021, said: "This is my first time. Usually, I'd be doing canvas and paper and things and hiding away in my room. This is very different to what I'm used to.
"My mentor, James Kirwan, he's unbelievable. And it has just been so good to be able to chat to him. They have so much knowledge and it's great to get that out of them."
James Kirwin's puffin mural was one of the most photographed pieces at last year's festival.
His mural this year depicts a panoramic scene at Dún Laoghaire's historic bathing pool, The Forty Foot.
He said: "There's always some skills and tips that I can pass on to someone like Katie who has never done street art before.
"People can find it a bit daunting to work on a larger scale but I just try and put them at ease and tell them it's actually freer to work on a bigger scale."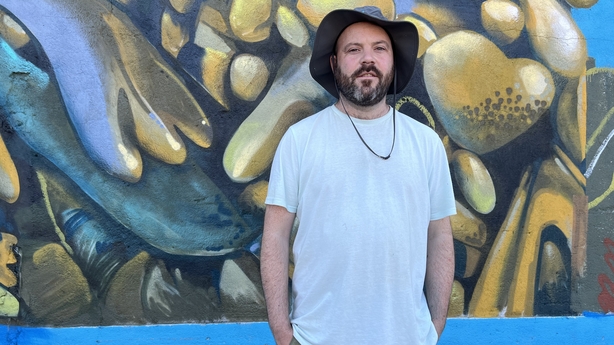 Éilis is going into her second year of studying animation at IADT. She is being mentored by Shane Sutton, best known for his Spacer street art paintings.
Éilis said: "Shane has really shown me how a professional works. How to lay out your work and how to plan.
"It's important for other girls, especially me as a young artist, to see other women as graffiti artists and street artists to encourage me and hopefully other people."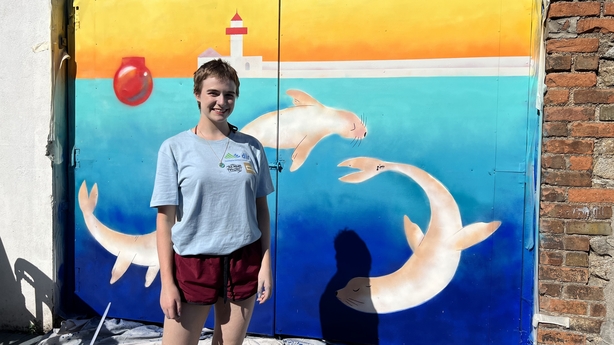 This year's festival is curated by The Walls Project and funded by Dún Laoghaire-Rathdown County Council, with support from Creative Ireland.
Ursula O'Connor of Dún Laoghaire-Rathdown County Council said: "We got a great response from some wonderful artists.
"This the festival's second year. We did 14 murals last year and we're delighted to do a further nine walls this year.
"This is the first year that we did the mentorship. The pieces are so strong. Our mentees are so talented. They, along with all the artists, just bring light and colour and vitality to the centre of the town."