There is a Chinese proverb that says: "The best time to plant a tree was 20 years ago. The second-best time is now."
Planting trees has emerged as a low-cost, high-impact way of tackling the climate crisis.
Individuals, businesses and governments are all at it.
After all, as trees grow, they absorb and store the carbon dioxide emissions that are driving global heating.
No wonder everyone is being urged to dig in and get planting.
Stevan Hartung has been doing just that for 20 years already.
The furniture maker has planted more than 2,000 native trees on four acres of land at his home in Co Wicklow.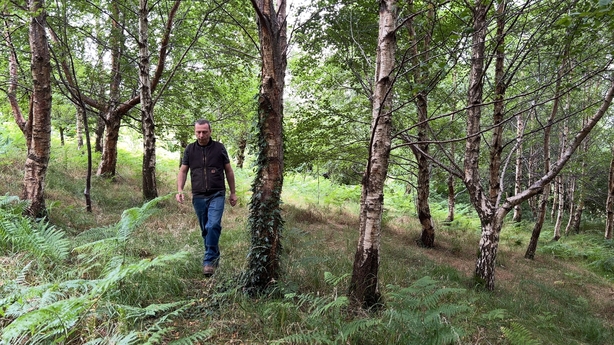 Stevan said: "Over the years, as I worked with wood, I began to realise that this wood comes from a tree, but I don't have a huge knowledge about trees. That doesn't seem right.
"What we have done here, we've planted native trees from native stock. Within 20 years, we have created a lovely woodland and native plants are gradually coming in. It's becoming a woodland. It's a future forest."
Stevan's work ranges from bespoke residential commissions to large scale installations.
He said: "The making of the furniture itself is something that I love doing. Obviously, I use wood from sustainable sources.
"The furniture I make is absolutely not to be disposed of after a couple of years or when you get bored with it. When that much time and energy has been invested into something, it gives it a certain value for people, I think.
"That's something that isn't there in disposable culture, where it's easy to get something and it's easy to throw it away.
"The problem is a lot of us do not have a relationship with nature. But you can develop a relationship, like with a person you didn't know. You meet them and you develop a relationship.
"When I engage with clients, for example, I do try and bring that passion and understanding for the whole - the material as trees along with the piece."
One of Stevan's latest projects, for the National Museum of Ireland, looks at the tradition of hedge carpentry.
He plans to craft furniture using trees from native Irish hedgerows, such as blackthorn, hawthorn and crab apple.
"It will be a series of small cabinets. In Ireland, we have become completely disconnected with trees and woodlands.
"We don't see them as part of our landscape, which is absolutely amazing considering they were an integral part of our landscape for thousands of years to the point where we had the Ogham alphabet which was based on trees," he said.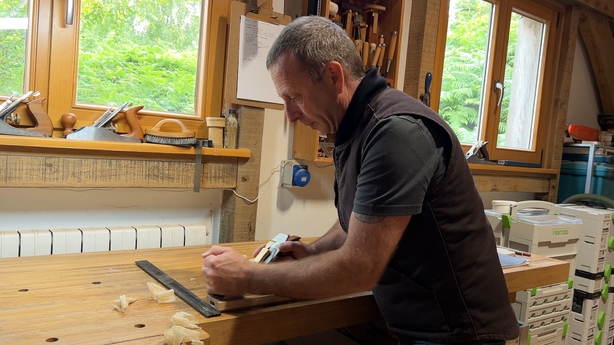 As for the future, Stevan hopes to fulfil a dream using wood from his own native forest, now two decades old.
"Obviously, I would love to be able to make something out of trees that I've grown myself," he said. "It would be very difficult for me to pick a tree to cut down though. We'll see if anything needs to be thinned or if something gets damaged.
"With any craft, you need to know your material. A tree is a living thing. It has a life. For me, it's important to invest in nature."
In our 'Climate Heroes' series of reports, we shine a light the people who are stepping up to protect our environment and tackle climate change. While these people come from all walks of life, they share a common purpose to improve the world around us.