Parents are worried about meeting back-to-school costs this year, according to children's charity Barnardos.
A survey of more than 1,000 parents showed they find themselves under "considerable financial pressure" due to the rising cost of living.
The survey found that the basic cost of sending a child to school in 2022 remains substantial across primary and second level.
The average cost of the basics needed for a fourth-class pupil is €424.
Meanwhile, €814 is required for first-year secondary students and it costs €722 to send fifth-year students back to school.
We need your consent to load this rte-player contentWe use rte-player to manage extra content that can set cookies on your device and collect data about your activity. Please review their details and accept them to load the content.Manage Preferences
Over two thirds of primary (69%) and three-quarters of secondary school parents said they were worried about meeting costs this year, the survey found.
The survey showed that 46% of primary and 48% of secondary school parents said recent cost-of-living increases had made it much more difficult to meet costs.
A further one third of parents (36%) said it had made it slightly more difficult.
The survey showed schools have continued to ask parents to buy crested or branded uniforms, with 75% of primary and 95% of secondary school parents reporting they were required to do so.
The Government increased the back-to-school allowance this year by €100, to reduce pressures on families.
Barnardos has welcomed this but said the Government could go further and set out plans to provide "a genuinely free school system" for all children.
It said the underfunding of schools meant that parents had been left trying to help schools to meet shortfalls in funding through voluntary contributions.
It called on the Government to introduce free schoolbooks, affordable uniforms by all schools and an end to voluntary contributions.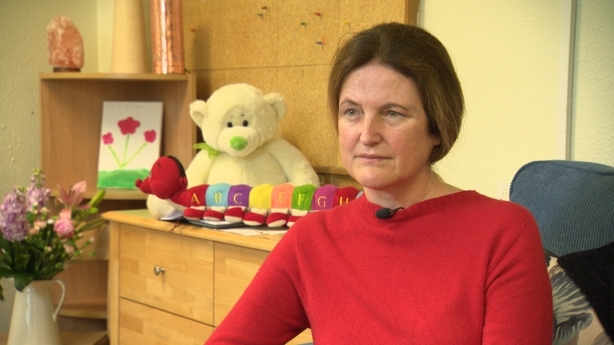 Chief Executive of Barnardos Suzanne Connolly said parents are under an immense amount of stress over the costs of children returning to school.
Ms Connolly said the charity is calling for free school books, the end of voluntary contributions, and making uniforms affordable.
She said that while some schools do offer a book rental scheme, 50% of secondary school parents who were surveyed and 69% of primary pupils' parents do not have that option.
She said school uniforms should be more affordable. She said the Governments circular in 2017 stated that schools should make an affordable option available to parents and uniforms do not need to be crested or branded.
"We think this is crucial. There's no need for expensive uniforms, all children need is warm clothes and a uniform," she said.
"We're asking the schools who are putting pressures on parents to really consider making something affordable, because that is possible and would make a big difference to parents and to children".
Ms Connolly said Barnardos is asking the department and the Government to require that their circular is implemented.
"It's really, really important and it isn't too big of an ask of schools either. Because we know what schools want to concentrate on is ensuring that children leave school bright, happy, able to contribute to the world.
"We shouldn't be worrying about things like branded and crested uniforms."
Ms Connolly also said that 70% of parents surveyed do not feel contributions are voluntary.
"But actually it shouldn't be required of parents and we know through the cost of living the amount of pressure families are under and they don't need this added stress and families feel a sense of shame if they can't pay it."
She said schools need to be properly resourced so that teachers and principals do not have to ask parents for something they cannot afford.
Families under pressure
Áine Lynch, CEO of the National Parents' Council, appealed for more help for parents struggling with back-to-school costs.
Speaking to RTÉ's Drivetime, Ms Lynch said: "It is becoming an increasing pressure and I think that the general rising costs that are happening across the board are adding to that pressure for families at this time."
She said that for over 15 years the national Parents Council have been campaigning for these costs to be addressed.
"For a long period of time now families have found this time difficult, for some families, it's actually impossible.
"They can't manage the rising costs, or even the cost before they started raising.
"I think for those families, particularly more needs to be done, but what we're seeing from this survey is really for more and more families, that they're falling into that category of not being able to meet the costs."