The only dedicated native wild bee sanctuary in Ireland is warning much more needs to be done to protect Ireland's endangered wild bee populations.
Husband and wife team Paul Handrick and Clare-Louise Donelan own and run the 55-acre Bee Sanctuary of Ireland in Co Wicklow.
The size of 31 football pitches, the sanctuary is a mix of habitats, including wildflower meadows, wetlands and hedgerows. There are no pesticides and no fertilisers. There are also no hives.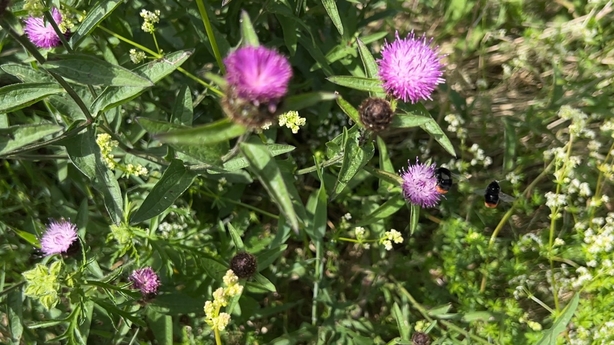 "You say bees to people, and they immediately think of honeybees. They think the guys in suits. They think hives. But that's not what this is about," Paul said.
Six weeks ago, dozens of beekeepers brought their fears for the future of the Irish honeybee to the gates of Leinster House. They urged politicians to support legislation for a ban on the importation of non-native honeybees.
However, Paul is adamant that "honeybees, as a kept species, aren't in trouble or endangered". Instead, he and Clare-Louise are dedicated to "our bumblebees and solitary bees - our native wild bees".
He explained: "We have taken a 55-acre farm near Tinahely and we've given it back to nature, I suppose. It's habitat. It's flowers. We have a 12-acre wetland. Our hedgerows or ditches are 40 metres wide. They are a tangle of brambles and nettles.
"It's somewhere where the bees can thrive. If you look at the countryside. If you look at what we have done to nature. We have left very little space for nature.
"It's down to our agricultural system. It's down to what we eat, if we are going to be honest about it. And we have pushed nature to the edges.
"If we do the right things to save bees, we'll do the right things to save the future".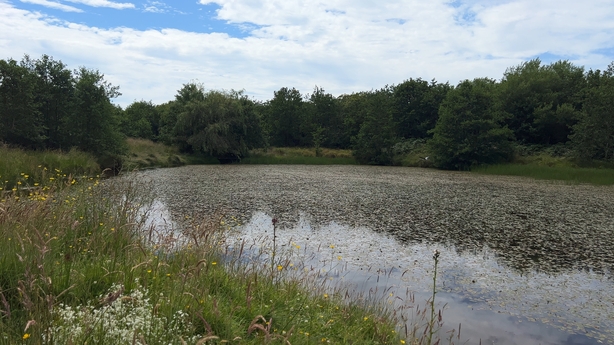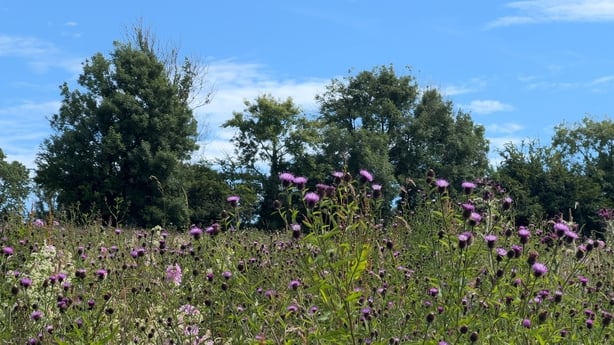 Bees are very important pollinators of both crops and native plants, making them of huge economic and ecological importance to Ireland. But right now, they are in trouble.
According to Biodiversity Ireland, there are 101 bee species in Ireland, including the native Irish honeybee. Nineteen of these species are bumblebees and more than half of these are in decline. Three very rare bumblebees are threatened with extinction.
Most of the other 81 bee species in Ireland are solitary and nearly half of these solitary species are in decline.
Paul said: "People always ask me what Ireland will look like without any bees. My response is let's not find out. Let's not take that risk and find out.
"They pollinate, I think, 75% of our flowers, our wildflowers, they pollinate. And it's not just bees. There are butterflies. There are hoverflies. Wasps get bad press but they're vital to us. Nature doesn't put anything there that doesn't need to be there."
Paul describes himself as a "reluctant activist". However, he believes that by saving the bees, human beings can save the planet.
"Bees are for life, not just for honey. That's what we say to people. Just think about that. And change. Please change."
In our 'Climate Heroes' series of reports, we shine a light on the people who are stepping up to protect our environment and tackle climate change. While these people come from all walks of life, they share a common purpose to improve the world around us.