Just 37 properties were available across the country last month at rents that came under Housing Assistance Payment limits.
This compares with 906 such properties in June 2021, according to the Simon Communities of Ireland's Locked out of the Market study.
Of the 37 properties available in June, only two were affordable under a standard HAP limit. The remaining 35 fell under higher discretionary rates.
The quarterly study surveys 16 areas around the country on three dates using information from the property website Daft.ie.
It found there were no affordable rental properties available to people eligible for HAP in nine of the 16 areas in June 2022, including the city centre areas in Dublin, Cork, Limerick and Galway.
Twenty-seven of the 37 HAP available properties were elsewhere in the Dublin area.
Head of Policy and Communications at Simon Communities of Ireland, Wayne Stanely, said that these were "the worst figures we have ever seen" since it commenced the research project.
"This is really really drastic. You are talking at a minimum 1,300 families attempting to get into those properties and there are only 37 (rental properties) at the discretion of the local authorities."
"While we look at the HAP rates, people are still getting properties but they are having to top up unsustainably to meet the cost of what's in the market in the moment," Mr Stanely said.
According to the study, the overall number of rental properties available has fallen too, from 2,208 in June 2021 to just 657 in June 2022, a drop of 70%.
Minister for Housing Darragh O'Brien has said that he hopes moves to strengthen regulatory controls on the short-term letting of property, announced today, will drive more properties into the long-term rental market.
Mr Stanely said that "every property brought back in (to the market) is welcome, but from the Simon Communities' perspective it really is about whether they are coming and will be affordable."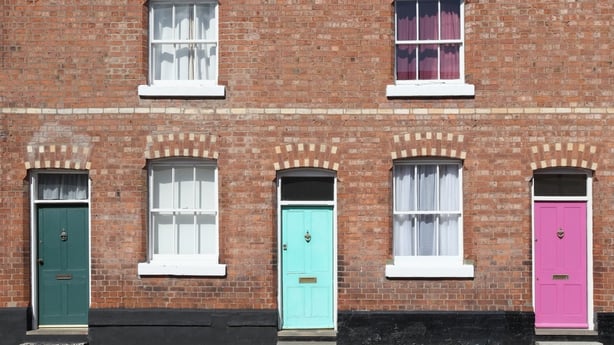 Earlier today, the Government approved moves to strengthen regulatory controls on the short-term letting of property.
These controls will apply to non-principal private residences in rent pressure zones and are due to come into effect in September.
The amendment, if enacted, will mean that from 1 September online platforms will not be able to advertise properties in rent pressure zones which do not have the required planning permission.
Currently, a person must apply to their local authority for planning permission to change the use of a property so that it can be used for short-term letting.
This applies to people letting out their home for more than 90 days or those choosing to use a second property for short-term letting.
Under the new controls, non-compliance would be an offence for both the individual property owners concerned and the online platforms.
In a statement, Mr O'Brien said these new controls would strengthen the regulations which are in place and ensure that homes are used to the best effect in areas of acute housing need.
These regulatory controls are set to be in place for a period of six months initially, during which time the Department of Tourism and Fáilte Ireland will establish a new register for short-term lets.
Short-term accommodation services company Airbnb has described the new proposals as "stop-gap measures" and said there has been no consultation with hosts on its platform or the wider industry, resulting in what it calls "burdensome and complex rules".
In a statement, Airbnb's General Manager for Northern Europe, Amanda Cupples said that "Airbnb has long backed new rules for short-term rentals in Ireland".
"The Government has already committed to implementing a single national register this year, and we encourage them to fast-track this solution rather than focusing on burdensome stop-gap measures," Ms Cupples said.
"A single register will unlock the benefits of hosting for everyday families and allow local authorities to protect housing and tackle property speculators that damage communities."
Additional reporting: Joan O'Sullivan