Aontú leader Peadar Tóibín has called for a full public inquiry to examine allegations of historical abuse at a foster home.
A victim of sexual abuse who was in State care in the 1980s and early 1990s wants her perpetrator brought to justice and she wants access to files relating to her case.
Ms 'H's' story goes back to the 1980s, when she and her siblings were put into foster care after it was evident that their mother could not cope.
As a child, Ms H was sexually abused by a biological son in the foster home, who was aged around 13 or 14 years old when it began.
She was eventually removed from the home, but not because of the sexual abuse she had experienced as no one knew about that.
"I was really young when it started but it went on almost until I left. But it wasn't the reason I left. I left because the foster mother assaulted me with a tennis racket - that was in 1995. This was a new level of anger I suppose, it would normally just be with fists," she said.
One of Ms H's older sisters - who was not in the care of the foster family - noticed bruising on her sibling during a visit to the house.
Ms H was taken out of the house aged 13.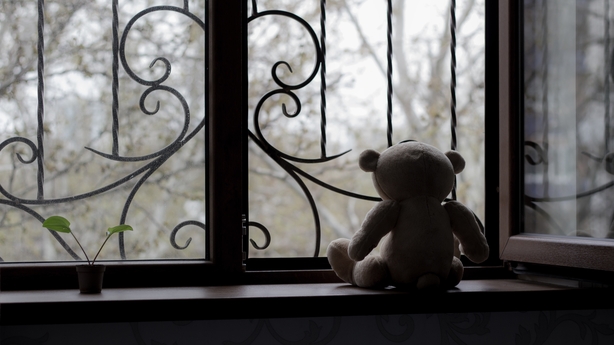 On foot of her removal, social workers approached another sister, Alice (not her real name), to interview her about her time in care with the same family.
Alice had also been through a traumatic time. She had been abused in the care of the same foster family, but by another relative. She eventually ran away at 16.
Following that, Alice tried to take her own life, she was put in a psychiatric unit and feared that her own children would be taken into State care.
Alice decided to give a statement to local gardaí about the abuse she had experienced and went back further, to abuse carried out by her father.
She says her earliest memories were at the age of four, witnessing her older sisters being sexually abused by her father - their stepfather - on more than one occasion.
"It was just before my communion or around the time of my communion, but my earliest memory of witnessing the older girls, was four. There was neglect in the home in terms of absenteeism by both parents, alcohol, abuse, domestic violence.
"Witnessing my mother being raped by him, witnessing my mother being beaten by him, witnessing beatings with the older sisters. Leather belts and knives were used. Very traumatic stuff. "
Alice felt the need to report all of this to the authorities. The trauma of her past was impacting the present.
She gave a statement to gardaí in 1998.
In 1999, at the age of 17, Ms H broke her silence and told Alice about the abuse she suffered in the foster home.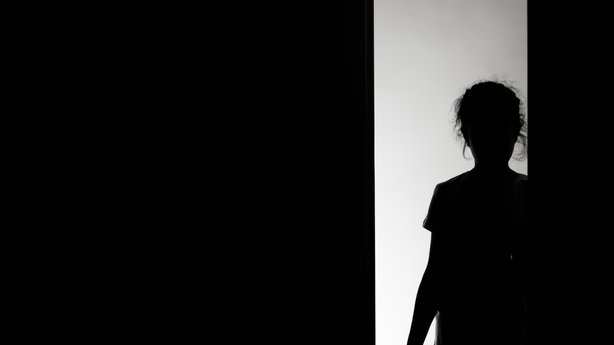 Alice encouraged her to make a statement to local gardaí.
The following year Ms H said she was delivered a letter by the gardaí from the DPP which she recalled saying that the son in the foster home was a juvenile at the time of the abuse which meant they would not be able to prosecute.
She threw the letter away in anger because she felt that while he was a juvenile when he started the abuse – he was an adult by the time she was removed from the home at the age of 13.
The abuse continued until she left.
Ms H buried the trauma of the past and got on with life.
In the meantime, Alice set out to get accountability from various arms of the State.
The Child and Family Agency investigated the matter and wrote an internal report based primarily on Alice.
It included information it had garnered about her time and her siblings' time in the foster home.
This was under the direction of its new CEO Bernard Gloster.
The report was given to Alice in 2020.
The Alice report raised a number of issues, including that Ms H's alleged abuser - the son in the foster home - made admissions to the sexual abuse of Ms H in a statement to gardaí, but that the DPP had decided not to prosecute.
Ms H had no idea of this admittance so she was shocked when she read the report.
Speaking in recent months she said: "The gardaí told me recently it appears that nothing was sent to DPP, so what did the DPP make their decision on if they got nothing? There is a decision letter to say they were not going to prosecute."
The Alice report also revealed that at a garda case conference in March 1995, a recommendation was made that all other foster children who were previously placed with the foster family in question - a total of 16 children - should be interviewed by the social work department.
However, Tusla's review team could not verify that such interviews were conducted.
In response to the findings of the Alice report, Miss H asked the DPP for a copy of the letter that she had thrown away back in the year 2000 but she was told it could not be provided under the EU Victims Directive 2015.
She went to her local gardaí to get a copy of the statement that she gave them about the abuse back in 1999.
However, gardaí told her that they found no written statement in their search.
They did note that a PULSE incident number was raised in September 1999, but that there was no suspected offender named on it nor was there any detail logged.
She was informed that the garda who made the PULSE entry had since retired and did not remember anything about it.
In May, RTÉ News contacted gardaí to ask where Ms H's statement had gone, why was there a PULSE incident number but no details beyond that. They said they would look into it.
In the meantime, Ms H was asked to attend her local garda station and offered the opportunity to issue her statement again. She did not want to be retraumatised. She wanted her original statement.
Then on 4 July, a development.
Following an investigation, gardaí confirmed they had discovered that a file was submitted to the DPP in 2000 and the DPP had directed no prosecution.
In a statement, An Garda Síochána said it had liaised with the victim and updated her on this latest information.
They added that they did not comment on the detail of directions of the DPP.
"That is a matter for the DPP," it said.
When asked, the DPP said it could not comment on individual cases.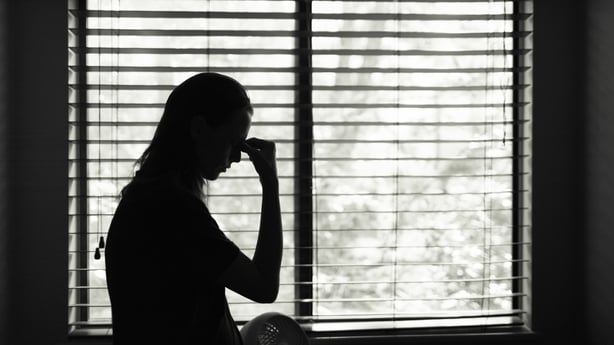 None of this shed any light on the matter for Ms H. Legally she cannot access the file.
"I've been told it's a privileged document – so the problem is none of them will tell me what's in it. There's no point in them finding a file and not telling me what's in it.
"I smell a big fat rat and if there's nothing to hide, why can't they show me what's in that file. I'm still not happy, they may think this is resolved all they like but it's not.", she said.
When the Alice report was published, the Head of Tusla, Bernard Gloster issued Alice with an apology.
While Alice does credit Mr Gloster for listening to her and commissioning the Alice report, she is not satisfied with the treatment of her family by the State.
She wants an apology from the Taoiseach and the Garda Commissioner at least.
Alice's case, the Tusla report on her life and the lives of her siblings, were raised with the Taoiseach in the Dáil by Aontú leader Peadar Tóibín in March this year.
Mr Tóibín believes there needs to be an investigation into this case of abuse in foster care and other cases that may emerge.
He asked Micheál Martin if he would meet Alice to hear her story.
The Taoiseach said he had not seen the Alice report but acknowledged from what Mr Tóibín outlined in the Dáil, that it represented a shocking situation.
Mr Martin said he would engage with Mr Tóibín again on the issue and "see what I can do in respect of meeting Alice and so on, if the Deputy feels it would be of assistance".
In recent weeks, the Taoiseach's office emailed Alice to say his diary was too full to meet her.
It was suggested she go to Minister Roderic O'Gorman.
Alice once again felt worn down by those in powerful positions within the State.
Alice and Ms H say that their family has been greatly impacted by what they experienced when they were taken out of their family home as children into what should have been the safety of foster care.
The Alice Report opened more wounds for Ms H through the discovery that the alleged perpetrator in her case admitted guilt.
Now, she cannot access the file relating to it.
There is no doubt she has been retraumatised. She and her siblings, including Alice, want justice. They are exhausted and angry.
Ms H said "I don't think I'll find peace by ignoring it regardless of how upset it makes me. I still want the answers, you know?
"It's as if I didn't matter. That's what I feel like, out of all of this. I feel that things were covered up or hidden.
"But I do matter, and I want them to know that. And I'm more than a letter of the alphabet on somebody's report, I'm a person with feelings, and I deserve justice."
---
Names have been changed to maintain the anonymity of those affected
---
HELPLINES
If you have been affected by any of the issues raised in this report, here are details from organisations that offer advice and support.
Dublin Rape Crisis Centre
Web: www.drcc.ie
Helpline: 1800 77 88 88
Phone: 01 661 4911
Email: info@rcc.ie
One in Four
Web: www.oneinfour.ie
Phone: 01 662 4070
Email: info@oneinfour.org