A former Irish rugby player is embarking on a driving challenge around Ireland in an electric car.
Peter Bracken intends to drive to every rugby club on the island next month with the aim of encouraging sport to take the lead in tackling climate change.
By driving in a fully electric car, the former Connacht and Ireland A player and An Taisce Climate Ambassador also hopes to "ease people's fears of going electric".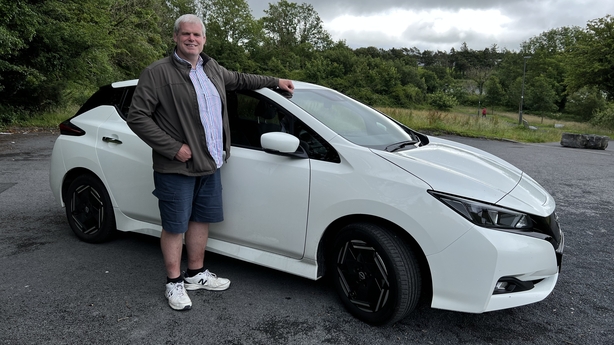 Peter, from Co Offaly, said: "I have a great passion for all things environment and especially electric vehicles.
"One thing is for certain, getting oil out of the ground is a huge carbon footprint and then burning it is a carbon footprint. It's not sustainable.
"My aim with this challenge is to link sport and the environment and show how sport is being more environmentally friendly but also what sports clubs can do to become more environmentally friendly.
"I am going to be driving to every rugby club in Ireland, in all four provinces. So that's 240 rugby clubs.
"I'm going to speak to people at the clubs and I'm going to deliver a little biodiversity basket that the club can throw on the waste bit of ground that every club in the country has.
"There's always a patch of ground that's not being used. You know, sport has a responsibility to try and lead."
This isn't the first electric car driving challenge that Peter Bracken has embarked upon.
Last summer Peter and former professional rugby colleague Mikey Smyth drove 1,147km in a fully electric car through the 32 counties in under 24 hours.
Peter said: "It was just to prove that it can be done in an electric car. And ease people's fears of going electric.
"People are worried about range and will I get stuck or whatever. So, I'm doing these challenges just to prove that they're perfectly suitable especially for Ireland.
"Most of these electric cars now, they can do 400km. You can get from anywhere to anywhere in Ireland in 400km."
Next summer, Peter is taking part in the 80edays challenge - a round the world trip in 80 days in electric vehicles. Peter hopes to become the first person to drive around the world in 80 days in an electric van.
He admits he hasn't always been "carbon conscious" and says his lightbulb moment came four years ago when he first drove an electric car.
"My carbon footprint would have been absolutely huge. Flying around the world playing rugby to New Zealand and Australia and Argentina and all over Europe.
"But I wasn't carbon conscious back then. The day I got into an electric car for the first time and I put the boot down and that car just went. Zoom.
"It was like a racing car. I thought, 'oh my God, this is amazing'. It was then that evening I started to look at other things I could do to reduce my carbon footprint."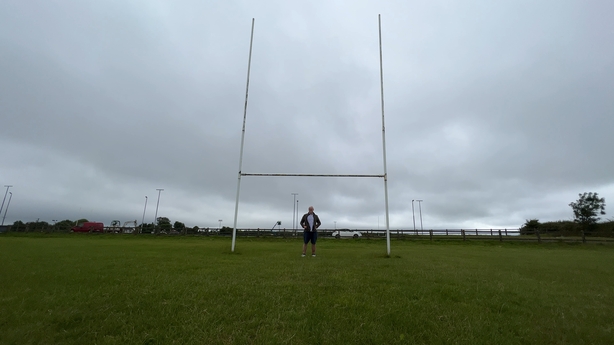 In June, figures published by the Central Statistics Office showed the number of new electric cars licensed in Ireland has more than doubled in the first five months of 2022 compared with same period in 2021.
So far this year, wind energy has generated 36% of the country's electricity. Ireland has a target of meeting 70 percent of its energy needs from renewable sources by 2030.
Peter said: "Even with 'dirty' electricity, electric cars are still better for the environment than petrol or diesel ones.
"Renewable energy, especially wind, accounts for nearly 40% of our electricity and that technology is only going to get better and that figure is going to go up.
"By doing this challenge next month, I can't think of a better way to use my sporting background to help the planet because we are in trouble."
In our 'Climate Heroes' series of reports, we shine a light on the people who are stepping up to protect our environment and tackle climate change. While these people come from all walks of life, they share a common purpose to improve the world around us.