A Dublin man who was beaten to death with a claw hammer by his brother filmed the incident on a body camera.
The Central Criminal Court heard that 32-year-old Paul Murtagh had a practice of recording daily life and had recorded a huge amount of footage including the fatal attack on him on 6 November 2020.
48-year-old Gary Murtagh was today jailed for life after pleading guilty to his brother's murder at their home on Auburn Street, Phibsborough, Dublin 7.
The court heard the brothers had a strained relationship and communicated with each other through written notes. The relationship became more difficult during the first Covid-19 lockdown.
In a victim impact statement, the sisters of both men said they were mourning the loss of two brothers and said they firmly believe Gary Murtagh did not intend to kill Paul. They said he "would not and could not" have done it if he was in the right frame of mind.
The court was told that Gary Murtagh had suffered from paranoid schizophrenia.
He had at first pleaded not guilty to murder but guilty to manslaughter. That plea was not accepted by the State and he then changed his plea to guilty of murder.
The court was told he did so to avoid his family suffering the further trauma of a trial.
The two brothers had been sharing the family home since 2016 when Gary Murtagh returned from Belfast where he had lived for a number of years.
Their relationship was extremely strained and they communicated by writing notes to each other.
The night before the fatal attack gardaí had been called to an altercation at the house.
During the first Covid lockdown of 2020 Gary Murtagh who had worked all his life "lost his routine" and the brothers were living in isolation and in very close quarters.
On 6 November 2020, gardaí were called to the house and could see a body lying on the sofa.
They forced entry and found Paul Murtagh with a jacket covering his head. When the jacket was removed it was clear he had extensive head injuries and there was large amount of blood at the scene.
A post mortem showed he had died from repeated blows to the head. The pathologist said there were 16 blows to the head and around 50 to the body. He had suffered a fractured skull, nasal bone and jaw.
The death had occurred about three to four hours before he was found by gardaí.
Gary Murtagh was found to be "wandering around aimlessly" and arrived outside a garda station.
Gardaí were aware of what happened and spoke to him outside. When asked about a hammer he said "that is the claw hammer I used to assault my brother. I assaulted him with it."
When told he could be seen on CCTV attacking his brother he replied "that is where I came out of my room to attack him with a claw hammer. I just came out of my room and started hitting him."
He also told gardaí: "It was always a strange relationship in the house and it got particularly bad in the last couple of months culminating in an (previous) incident when he assaulted me. I just snapped and I was thinking of everything over the years, my aul lad, my Ma. I picked up the hammer. I pleaded with him, I did not think he would be dead. I'm sorry that is all I have to say, I'm sorry."
In their victim impact statement, his sisters said their lives had changed forever when they heard the news of their brother Paul's murder.
They described it as a living nightmare as they struggled to understand what had happened. In the days following the killing they spoke to their brother Gary on the phone and said he was distressed and remorseful and was apologising profusely.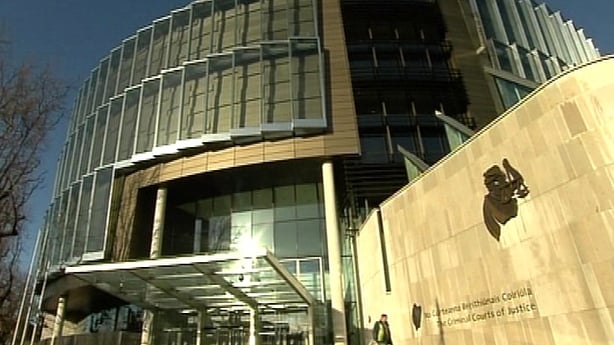 He can never undo what was done, can never unsee what he saw or unfeel what he felt, they said adding that it would be with him for the rest of his life and was a life sentence in itself.
The sisters said they agreed as part of his bail conditions that one family member would stay with him every night.
They described him as a good role model and uncle to their children and said he was a hard working man.
While they had to see justice served for their deceased brother they were also "petrified" of losing their brother Gary. "There is no doubt in our minds this was unintentional," they said.
Defence counsel told the court her client had a long history of mental health issues including paranoid schizophrenia.
She said the brothers had a difficult relationship which was put under further strain when Gary Murtagh lost his routing during the Covid lockdown.
The brothers were living in close quarters with very little time away from each other and the relationship became fraught and things were boiling over.
She said the victim wore a body cam and there was a huge amount of footage of every day life as it was his practice to film a lot.
She said her client was a hard working decent man who had decided to plead guilty to save the family the trauma of a trial where they would have seen the footage of the attack.
She said he was willing to serve a life sentence not just for the murder of his brother but also for the effect his actions had on the rest of the family.
Mr Justice Paul McDermott said the family's victim impact statement had helped to put the incident into context.
Mr Murtagh's guilty plea was a public acknowledgement of the wrong he had committed and the remorse shown.
He said he had to impose the mandatory life sentence and sympathised with the family.