Farm families from across the country have gathered in Abbeyleix, Co Laois, for an ecumenical service to remember those who have died or been injured in agricultural accidents.
Families say those who die in farm fatalities can never be replaced.
Angela Hogan from Nenagh in Co Tipperary lost her partner Brendan Kelly in 2011.
Brendan was an agricultural contractor and he was involved in an accident with machinery.
"Brendan had just turned 50 and we had a lovely family party," Angela recalls. "He was an agricultural contractor and he was passionate about farming. He was just machinery mad and that was his life."
Angela and Brendan had two children. They were young when the accident happened: Ronan was 11 and Grace was three.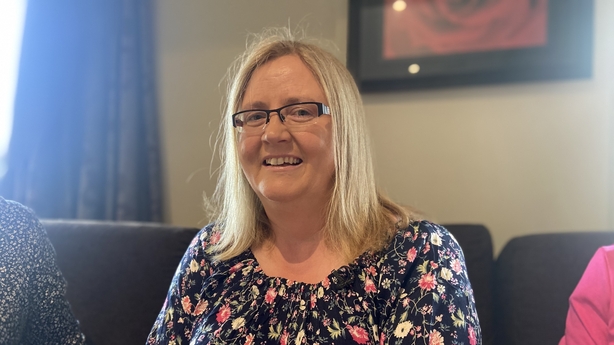 "It's just so sudden," Angela says. "Your life completely changes after. Nobody ever dreams something like that is going to happen and it had a huge impact. Even though it's 11 years ago, it still breaks our hearts."
Breda O'Shea's is from Grange, Thurles, in Co Tipperary.
She was running her farm in partnership with her son Edward.
Breda describes Edward as a wonderful person who was a natural around the farm.
Breda's husband passed away 27 years ago. Edward was eight and, as he grew up and took on the work of the farm, Breda says he seemed to have known instinctively what to do.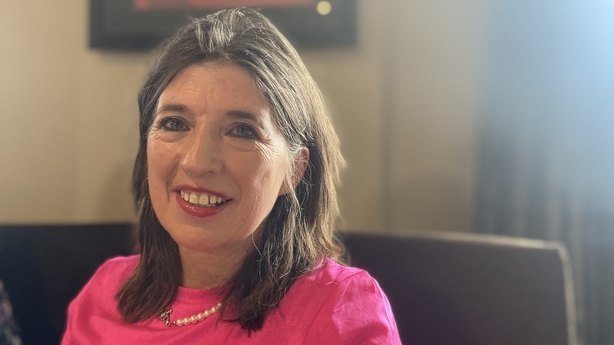 Unfortunately, Edward had an accident with a farm animal and he passed away in 2014.
"It had a huge impact on all the family," Breda says. "Things will never be the same without Edward. He was the backbone of the place and he is forever missed. The loss is tremendous."
Geraldine McLaughlin is originally from Co Westmeath, but has spent the past 41 years in Co Tyrone.
Geraldine and her husband Cathal were farming in Omagh.
"How can I describe Cathal?" Geraldine asks. "A wonderful dad, a wonderful husband; did a lot on the farm. He was a really good character as well - involved in a lot of GAA, involved a lot in his community. We miss him, we do."
Cathal was involved in an accident with farm machinery and died in 2011.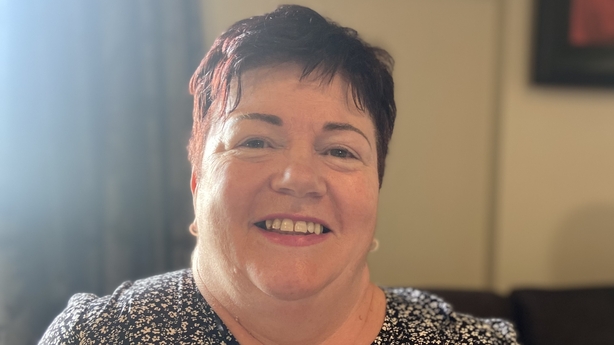 "To this day you only think it's a couple of weeks ago, because it's still so raw," Geraldine says. "But it's 11 years now this year. The loss is just horrendous."
Geraldine urges everyone connected with farming to take care and re-double safety efforts.
"I think when farms are so busy you forget who is around, because you are trying to get things done," she says. "Farm safety is 'the' thing, and you just try to put that to everyone, young and old."
Farm families from the 32 counties gathered at the Most Holy Rosary Church in Abbeyleix, County Laois, this afternoon for an ecumenical service to remember those who have died or been injured in farm accidents.
The service was organised by Embrace Farm, a support network for those affected by farm accidents.
Embrace Farm was set up to remember Liam Rohan from Shanahoe in Co Laois, who died in a farm accident in 2013.
It was founded by Liam's son, Brian, and Brian's wife, Norma.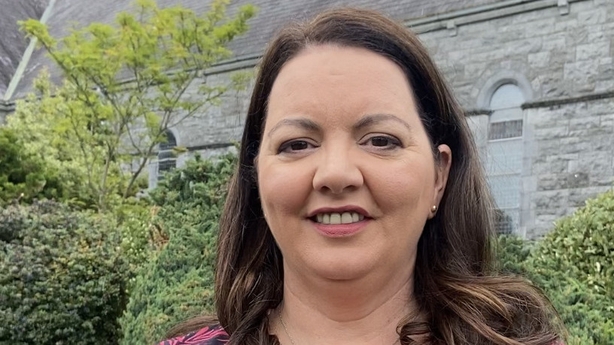 Brian and Norma established Embrace Farm to provide support for others who have been through similar experiences.
"When my father-in-law died in a farm accident, he was one of 31 people that year," Norma told RTÉ News. "We have a remembrance service here every year to put names behind all those numbers."
Last year, the number of fatalities on Irish farms was halved to nine.
Farm organisations are striving to reduce that further.