Ukrainian troops may need to retreat from the eastern frontline city of Lysychansk to avoid encirclement after Russian forces captured two settlements to its south, regional governor Serhiy Gaidai has warned.
The war of attrition in the Donbas - Ukraine's industrial heartland - is most critical in the twin cities of Sievierodonetsk and Lysychansk, which sit on opposite sides of the Siverskyi Donets River in Luhansk province.
The battle there is "entering a sort of fearsome climax", said Oleksiy Arestovych, an adviser to Ukrainian President Volodymyr Zelensky.
Ukrainian troops in Sievieorodonetsk can still receive weapons and evacuate their wounded despite damage to supply routes, a senior Ukrainian military official said in an online briefing.
It comes as European Union leaders will today formally grant Ukraine candidate status to become a member of the bloc when they meet for a two-day summit in Brussels.
According to Britain's defence ministry, Russian forces have highly likely advanced more than 5km towards the southern approaches of Lysychansk since 19 June.
Three cruise missiles hit Ukraine's southern port city of Mykolaiv, while air defences shot down another two missiles near the southern city of Odesa, the Ukrainian armed forces said.
Russia's defence ministry said it had used high-precision weapons to strike Ukrainian army fuel tanks and military equipment near Mykolaiv, Interfax news agency reported.
Reuters was unable to independently verify the situation on the ground.
We need your consent to load this rte-player contentWe use rte-player to manage extra content that can set cookies on your device and collect data about your activity. Please review their details and accept them to load the content.Manage Preferences
Tomorrow will mark four months since Russian President Vladimir Putin sent troops across the border in what he calls a "special military operation".
The conflict, which the West sees as an unjustified war of aggression by Russia, has killed thousands, displaced millions and destroyed cities, as well as having ramifications across much of the world as food and energy exports have been curtailed.
British Prime Minister Boris Johnson said Britain was willing to assist with demining operations off Ukraine's southern coast and was considering offering insurance to ships to move millions of tonnes of grain stuck in the country.
Russia has focused its campaign on southern and eastern Ukraine after its advance on Kyiv in the early stages of the conflict was thwarted by Ukrainian resistance.
Ukraine said today it had taken delivery of precision artillery systems from the United States which is the latest country to answer Kyiv's plea from allies for advanced weapons.
"Himars have arrived to Ukraine. Thank you to my colleague and friend @SecDef Lloyd J. Austin III for these powerful tools! Summer will be hot for russian occupiers. And the last one for some of them," Ukraine Defence Minister Oleksiy Reznikov wrote on Twitter.
The US and NATO partners are sending Ukraine heavy armament, such as howitzers and Himars rocket artillery - the latter offering greater range and precision than that offered by the Russian equivalent.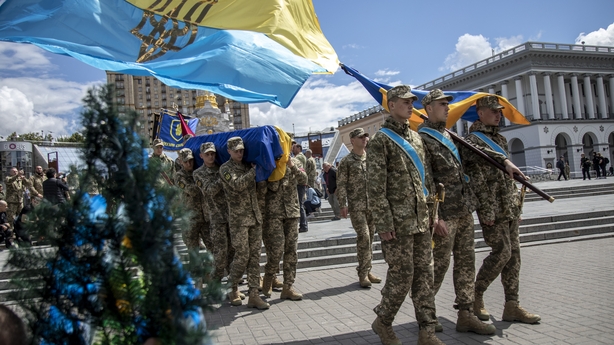 While the West has sent weapons into Ukraine to help it fight the Kremlin's forces, Kyiv complains it has only received a fraction of what it needs and is clamouring for heavier weaponry.
President Zelensky urged allies to speed up shipments of heavy weapons to match Russia on the battlefield.
"We must free our land and achieve victory, but more quickly, a lot more quickly," he said in a video address.
Moscow's massive air and artillery attacks are aimed at destroying the entire Donbas region, he added.
Meanwhile two Britons and a Moroccan who were captured while fighting for Ukraine and sentenced to death by a court in the Russian-backed, self-proclaimed breakaway Donetsk People's Republic (DPR) are preparing to appeal, TASS news agency cited one of their lawyers as saying.
Over 150 Ukrainian cultural landmarks destroyed - UN
United Nations experts have confirmed the full or partial destruction of 152 cultural and historic heritage sites in Ukraine since Russia invaded the country, its cultural agency has said.
They include museums and monuments, churches and other religious buildings, and libraries and other exceptional buildings, UNESCO said it an update of its efforts to assist Ukraine authorities in documenting the damage.
"These repeated attacks on Ukrainian cultural sites must stop. Cultural heritage, in all its forms, should not be targeted under any circumstances," UNESCO'S director general Audrey Azoulay said in a statement.
Her agency has been helping Ukraine authorities to mark landmarks with the distinctive "blue shield," meaning they are protected under the 1954 Hague convention on culture in armed conflicts, of which both Russia and Ukraine are signatories.
Yet dozens of sites have been damaged since the start of the Russian invasion, with three-quarters in the eastern regions of Kharkiv and Donetsk as well as near the capital Kyiv, UNESCO said in its update.
But for now the seven World Heritage Sites in Ukraine have not been affected, such as the Saint Sophia Cathedral and monastic buildings of the Kyiv-Pechersk Lavra in the capital.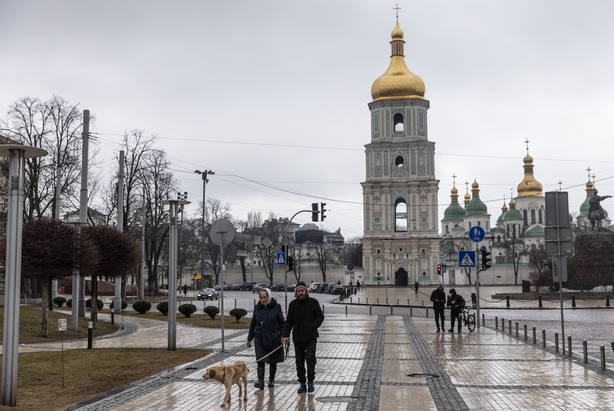 Nike to fully exit Russia
US sportswear maker Nike is making a full exit from Russia, three months after suspending its operations there, the company said in an emailed statement.
Nike said on 3 March it would temporarily suspend operations at all its Nike-owned and -operated stores in Russia in response to Moscow's actions in Ukraine, adding that those still open were operated by independent partners.
It has not joined other major Western brands such as McDonald's and Google in confirming it will leave the country completely.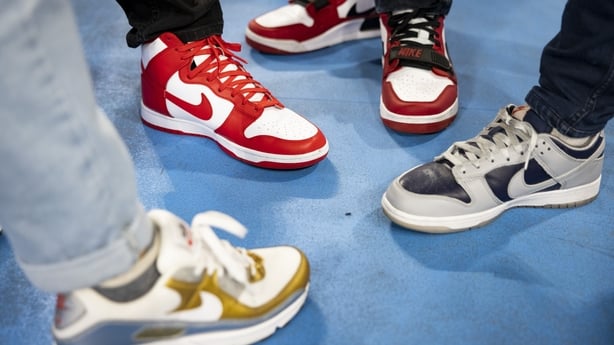 "Nike has made the decision to leave the Russian marketplace. Our priority is to ensure we are fully supporting our employees while we responsibly scale down our operations over the coming months," the firm said in an emailed statement.
Russian media reported in May that Nike had not renewed agreements with its largest franchisee in Russia, Inventive Retail Group (IRG), which operates 37 Nike-branded stores in Russia through its subsidiary Up And Run.