The brother of a 24-year-old woman, stabbed to death by her former partner last year, has called for the establishment of a register of individuals convicted of domestic violence.
Jason Poole believes that his sister Jennifer would still be alive today if such a register existed.
He was speaking at the launch of a Fianna Fáil policy document today, which seeks to tackle violence against women.
The party's document comes just weeks before the Minister for Justice brings her own plan to Cabinet, which the department says will take a "zero tolerance" approach to domestic violence.
Fianna Fáil's justice spokesperson Jim O'Callaghan said that his party's policy document, entitled "Tackling Violence Against Women", was drafted independent of Government, but he expects that there will be similarities.
One of the actions proposed in the Fianna Fáil paper is the establishment of a register of individuals convicted of domestic violence.
It s a measure strongly supported by the brother of Ms Poole, who was a mother of two.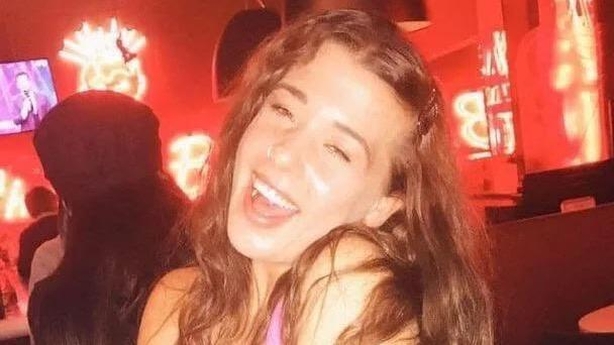 Ms Poole was stabbed seven times by her former partner Gavin Murphy. He had previously been jailed for two years for attacking a former partner and her mother with a knife in 2015.
Speaking today outside Leinster House, Mr Poole said that such a register of convicted offenders could have saved his sister.
"The gardaí will have access to this register. I know there's complications around it and how it will look, but I think it's very, very doable. And I do believe that if that register was in place already in this country that I'd still have Jennifer with me today," he said.
Mr Poole said that he hoped the introduction of measures to address the problem of violence against women could be part of his sister's legacy.
He said that the memories of his sister provide a reason to smile every day.
"She loved life, she loved music, she loved dancing. She'd come in and you'd be saying to her, 'Jennifer you need to brush your hair' and she'd be saying, 'Ah no it's grand, that's my look!'. She was funky and she just loved her children, she loved her family," he said.
Mr Poole said that her children are doing well and that the family is looking after them.
"We're a very close family and we're minding them very well and they're just learning to be children again and having the fun and the things they should have been doing in the past," he said.
Minister for Justice Helen McEntee is due to bring her own plans before Cabinet in the coming week to help tackle violence against women.
Ms McEntee has previously met Mr Poole, a meeting he described as "productive".