Nearly 1,000 people were conferred with Irish citizenship at two special ceremonies in Co Kerry today, the first to be held in person since the beginning of the pandemic in March 2020.
Among the 950 people to become Irish citizens were 81-year-old Oscar-winning producer David Puttnam and his wife Patsy, who have lived in west Cork for the past 32 years.
No strangers to award ceremonies, Puttnam said today's citizenship ceremony is the first one that is genuinely life changing.
"It would be impossible to overstate what a big deal it is," he said.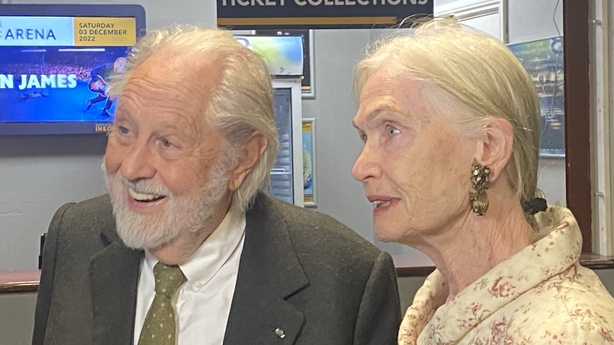 Last October, he resigned from Britain's House of Lords over concerns with the current UK government.
Today's ceremonies saw applicants from 92 countries take the Oath of Fidelity to the Nation before Minister for Justice Helen McEntee, former High Court judge Bryan MacMahon, and former District Court judge Paddy McMahon at the INEC in Killarney.
Ms McEntee said that while the online ceremonies over the past two years "were brilliant", she said you could not really beat the in-person experience.
"You can actually feel it in the room, you can feel the sense of joy, of excitement, you are part of that so it is really great to have them back in person," she said.
148,000 people have received Irish citizenship since 2011, with more than 150 citizenship ceremonies taking place.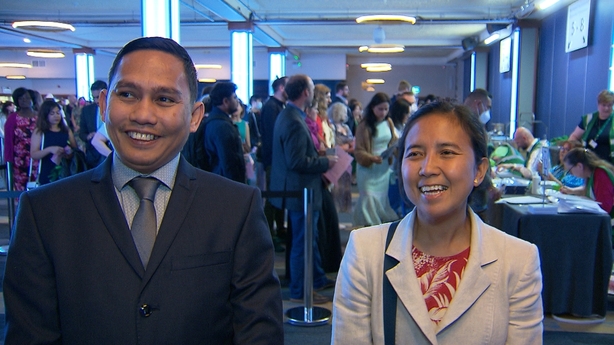 Rolando Erod from the Philippines said he was overjoyed and so happy to receive his Irish citizenship.
The technical solutions architect attended the ceremony with his wife Joanne, who said it was a very big day for them and their two children.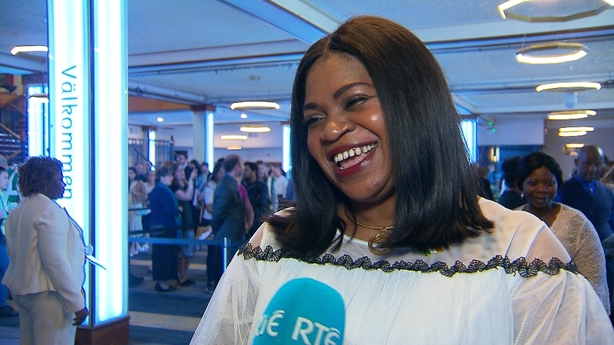 Mary Ose, who is originally from Nigeria, said she felt overwhelmed to be receiving her citizenship after 15 years.
"Finally I am an Irish citizen and I want to say thank you to the Irish Republic and to my family, this is my home now."
Florist and stylist Joanna Rdko, who studied at the Mallow College of Design & Tailoring, said it helped her understand what it is to be Irish and Celtic.
"You really inspired me to connect the heart and art with nature and your songs, your culture is something really deep and beautiful and it touches your soul. It is lovely to be Irish and to be Polish at the same time."
Preparations are already under way for further ceremonies in December.
In 2021, the Department of Justice made 11,512 citizenship decisions, the highest level since 2015.