Neighbours in Co Wexford have come together to tackle a familiar problem for many coastal communities around Ireland - a stream that is prone to contamination.
The group in Ballymoney has set about protecting and restoring the biodiversity of the 5km stream which flows across several farms and through a number of gardens before it reaches the beach and discharges into the sea.
Beach streams like this one can sometimes contain more bacteria than sea water, particularly after heavy rain, due to surface water run-off from agricultural land, urban areas or septic tanks.
"We have every kind of pressure potentially bearing down on this little stream," said Karin Dubsky from the Ballymoney Community Group. "And everyone here would love it to be clean."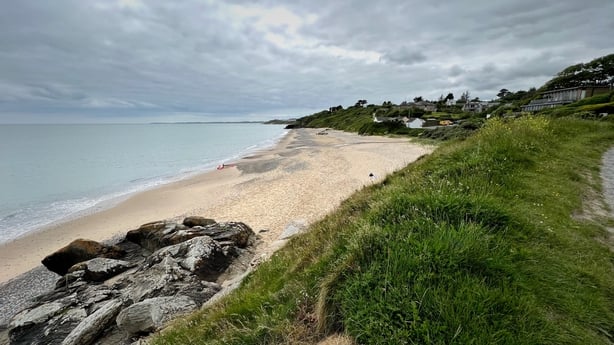 The group is carrying out a series of measures, after being allocated €51,847 in funding last year under the Department of Agriculture's Rural Development Programme, using the European Innovation Partnerships (EIP) model.
Ponds and wetlands have been constructed or restored, multispecies grassland was sown, and hedgerows were planted. A chemical free gardening and public space management trial has also been launched.
"We know our project won't clean the stream up on its own, but it's a start in getting it back to a healthier ecosystem," said local resident Cliona Greene. "We are a collection of residents, farmers and holiday home owners. And we are all just seeing what little bit each of us can do to try to make some improvements."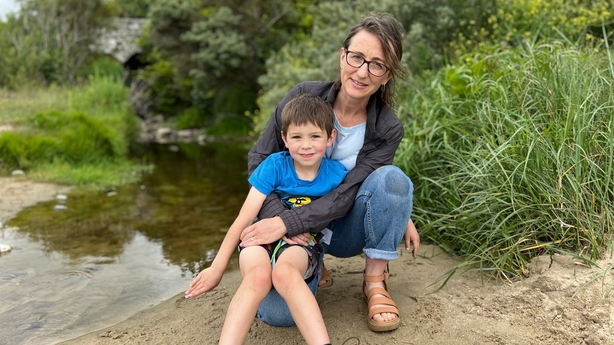 The Ballymoney stream rises on Joe Roche's farm at nearby Tara Hill. He has implemented several interventions on his land.
Mr Roche said: "The aim has been to slow the stream as it flows down to the beach. We have constructed several ponds and beaver dams on the way down. We want the water to drop its solids as much as possible, releasing nutrients into the ground, to be neutralised by the surrounding new plant life. It's a natural intervention, rather than mechanical."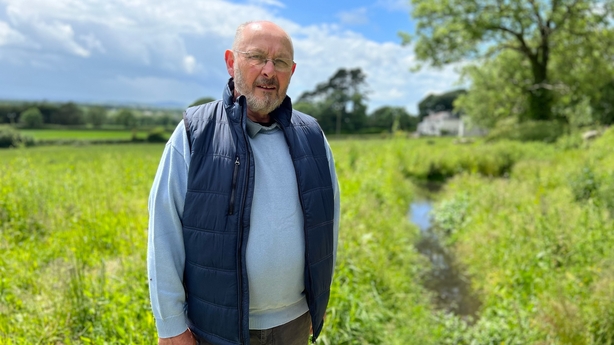 The group is hosting an 'open day' later today, which will be attended by Minister of State at the Department of Agriculture, Food and the Marine, Senator Pippa Hackett.
The group says it intends to share learnings from the project, adding that it has already yielded "a significant increase" in local biodiversity knowledge.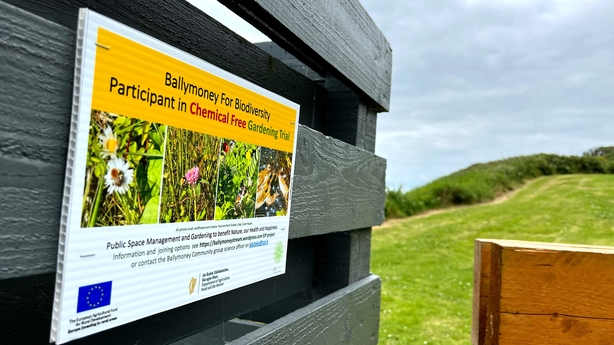 It is urging other communities to aim for a similar positive impact on their own local environment.
"You can decide in your community to make a huge difference to biodiversity. There are social benefits too. People get so happy when they hear birds singing or the sound of pollinators. They just get this community spirit that they have done something together," Ms Dubsky said.
In our 'Climate Heroes' series of reports, we shine a light on the people who are stepping up to protect the environment and tackle climate change. While these people come from all walks of life, they share a common purpose to improve the world around us.