On the eve of World Refugee Day, more than 650 competitors, including Ukrainian refugees and residents of Direct Provision, have come together in Dublin to take part in a unique event celebrating diversity and inclusion.
The first-ever 5km 'Sanctuary Run' was held at the Sport Ireland Campus in Blanchardstown this morning.
The free event was organised by Sanctuary Runners, an Irish solidarity through sport movement which has groups in 30 locations across Ireland.
It was supported by Athletics Ireland, Trócaire and UNHCR Ireland.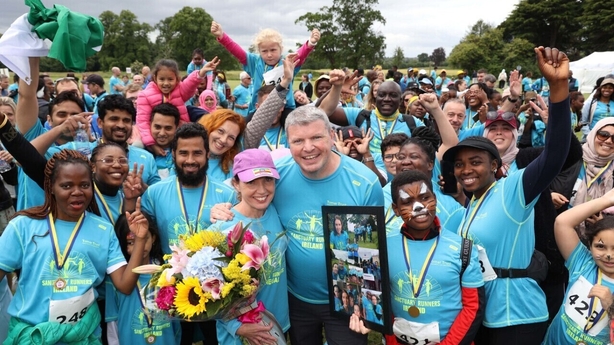 Ahead of the event, Graham Clifford, founder and CEO of the Sanctuary Runners, said: ''It's hugely exciting for us and we hope to encourage people to enjoy what's going to be a really special occasion in the most beautiful of surroundings.
"We're so grateful to Athletics Ireland for their support of this event and it's so important we create positive moments like this which bring people together in solidarity, friendship and respect regardless of one's nationality, legal status, culture, religion, gender or sexual orientation. This will truly be a run for everyone.''
Aung Marmar, one of the runners taking part in today's event, came to Ireland from Bangladesh in 2019 and received his refugee status earlier this year.
He still lives in Direct Provision in Ennis, Co Clare.
He says Sanctuary Runners has helped him form connections and friendships in Ireland.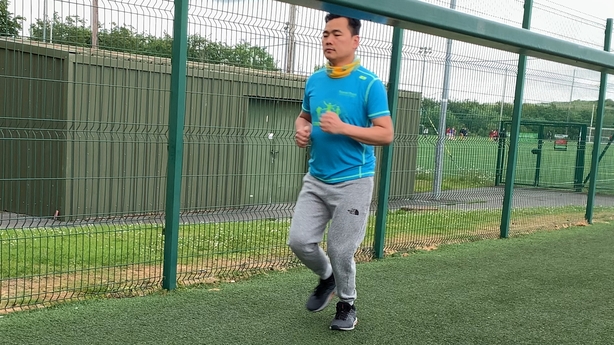 ''Living in Direct Provision can be traumatising," he said. "You're not sure what tomorrow brings. So, we mentally become sick. But through this group, you get more confidence in yourself because you meet more positive people. We get to know each other; we chat and share things.''
Since moving to Ireland, Aung has taken part in several runs including the recently held Cork City Marathon.
He said: ''Running gives me a lot. It makes me very active and strong. I'm excited to be involved in Sanctuary Run 2022 and will be looking forward to making more friends with people from different communities.''