A Dublin teenager who recorded an interview with former president of Ireland Mary Robinson from her kitchen table, has described the experience as "memorable" and "impactful".
Evie Kenny, 15, put forward questions from children across Ireland in her role as host of 'Ecolution', the RTÉjr climate action podcast.
Mrs Robinson, a former UN commissioner for human rights and UN climate envoy, is the most high-profile guest to feature on the podcast.
Evie said: "Talking to Mary Robinson was absolutely incredible. That was something I never thought I'd do. I don't think I'm ever going to forget it."
Evie, who has been involved in beach cleans and climate action since she was a toddler, said she felt inspired after speaking to the first female president of Ireland and fellow podcaster.
"It was such a privilege. I really enjoyed my conversation with her. She made me feel very comfortable. It will help my knowledge of climate justice and the podcast. I had a good flow and relished the opportunity."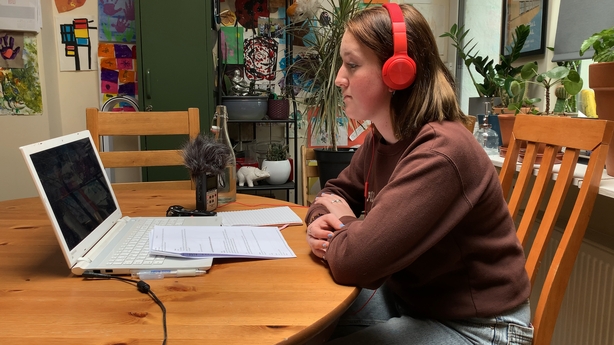 Mrs Robinson said: "I'm a real believer of intergenerational conversations. Children may not have the major responsibility to solve the climate crisis like politicians and big companies do, but they have the power to speak out, which is an important role in itself.
"I've been impressed by the questions young people are asking about the environment. Young and old people need to learn from each other and work together to address the threat of climate change."
Evie started hosting the Ecolution podcast in late March.
The radio series, which was launched in 2019, is now in its third season.
Ecolution goes out at 7pm on RTÉjr Radio or listen to the podcast now.