A mountain endurance runner from Co Leitrim is hoping to run up and down Croagh Patrick an incredible 15 times tomorrow, breaking two world records in the process.
Ricki Wynne, a roofer from Drumshanbo, is hoping to break the world record for the greatest vertical distance covered by foot in 24 hours (uphill and downhill).
The current world record is 22,676.52 metres.
If Ricki beats that, he will also break the record for the most times up and down Croagh Patrick in 24 hours.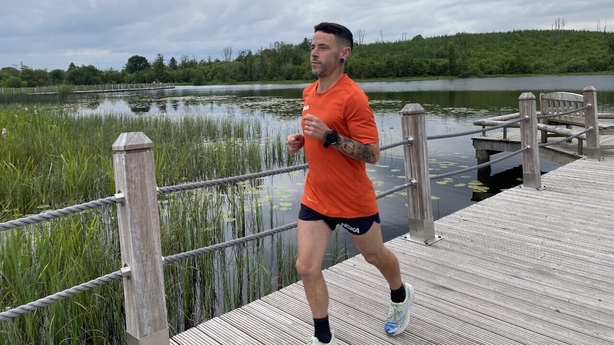 He said: "I train on Croagh Patrick a lot. I just love that mountain! I nearly tell people it's my mountain. I have only ever been up and down six times in one day and that was quite challenging. But I always wanted to know how many times I could actually do it in 24 hours.
"I'm doing this for five or six years now consistently, and I'm putting in big miles and big vert every week. So I like to think that I am capable of doing it. It's Ricki versus the Reek!"
Ricki is one of Ireland's best endurance runners, with victories at the Seven Sisters Skyline event in Co Donegal, the Portumna Ultra, where he holds the course record, and the Gaelforce Mountain Run.
He is also one of the smallest.
"I'm only 5ft 2in," he explained. "I'm pretty small and pretty light. All throughout my life that has been challenging. I was always the smallest guy in the class, the smallest guy on the team. So that made me want to be the best and try and be the best. I always say keep showing up. If you keep showing up and keep putting the work in, there's no limits to what you can do."
Ricki is raising money for the Irish Motor Neurone Disease Association.
"I'm doing it to raise money for Motor Neurone Disease," he said. "It's pretty close to my heart at the minute because a couple of guys I know suffer from it. One man, unfortunately, passed away from it, and a dear friend of mine was diagnosed with it seven months ago."
'Ricki versus The Reek' gets under way at 10am tomorrow.