Shirley Price recalls very little of her visit to the emergency department at Our Lady's Hospital in Navan.
At home with her 11-week-old baby boy, she was asleep on the chair when her older son noticed her making strange body movements.
Over the next few minutes, she had three seizures and was taken to her local hospital, about 15 minutes away.
"My story goes back to 29 February 2020. It was lunchtime here in the house. The baby had just gone down to sleep, and I was having a snooze in the chair," she explained.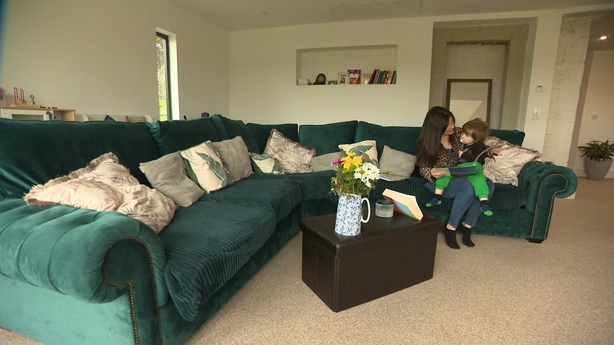 The mother of two was taken by ambulance to the hospital and over the next few hours, a team of doctors worked to stabilise her.
"My husband said they were just fantastic. There was a huge team of them who came to me because I was in a bad way," she said.
"I don't think without their fast response that day, or their care, that I would be where I am today," she said.
For over ten years, there has been concern about the future of the emergency department at Our Lady's Hospital in Navan.
It is understood there is support within the HSE to press ahead with closing the emergency department and replacing it with a medical assessment unit, which treats acute medical problems that are not immediately life-threatening.
In 2013, the hospital was included in a list of ten hospitals earmarked for emergency department closure.
All the emergency department units on that list are now closed, except for the one at Our Lady's Hospital, despite the concerns of senior clinicians within the HSE.
Some senior clinicians believe patients with life-threatening conditions needing major resuscitation should be brought to a major hospital.
One source familiar with the situation in Navan hospital told RTÉ News that the emergency department in Navan is not fit for purpose.
"The A&E in Navan isn't able to offer what other A&Es can offer in terms of expertise and care," the source explained.
"Attracting consultants is difficult because the number of patients attending is low.
"The numbers do not work for it to be sustainable. There is too much dependence on long-term employment of locums."
"It may be a difficult decision politically to close the A&E, but it's the right one," they said.
In two weeks' time, 13 June, there will be a meeting between Minister for Health Stephen Donnelly, local TDs and senior HSE executives.
Many believe this meeting will confirm the fate of the hospital's emergency department.
Ahead of it, a spokesperson for Minister Donnelly said the HSE, including senior clinicians, have advised that changes to services in Navan are necessary to support safe delivery of care on a sustained basis, in line with the Government decision on the Smaller Hospitals Framework.
"This reconfiguration would see the significant majority of current footfall continue, with the hospital in the future providing more care rather than less, but at the right level of complexity in clinical terms and supported by the necessary investment," the spokesperson said.
The Save Navan Hospital campaign group, which has organised several massive protest marches over the years, is worried.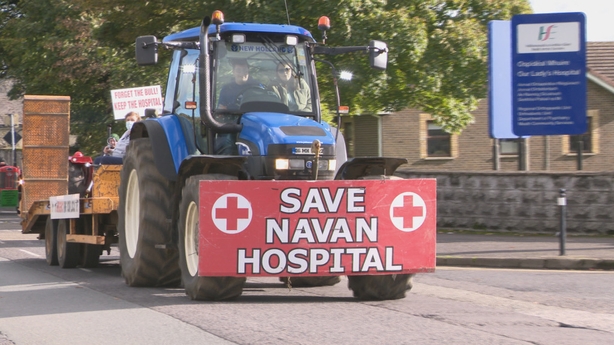 'We're going to fight this tooth and nail'
"We're going to fight this tooth and nail," said Meath West TD Peadar Tóibín, leader of Aontú, who has led the Save Navan Hospital campaign from the beginning.
Meath's population continues to grow. At the last Census, it was one of the fastest growing counties in Ireland with a population of over 195,000 people.
"The only place the people of Meath can go if this closes is to trolleys and overcrowded A&Es in Drogheda and Blanchardstown.
"That's going to be damaging for the people of Meath and the people who live in those areas too," he said.
When asked about concerns about patient safety, Mr Tóibín said with the correct consultant cover in place, Navan can be one of the best and safest emergency departments in the country.
"The best way to make this one of the best and safest A&Es in the country is simply to put the necessary consultant cover in place. We have been calling for that for years and it's up to the government to provide it now," he said.
For the three ministers in Co Meath, this is a political hot potato.
Minister for Justice Helen McEntee and junior ministers Thomas Byrne and Damian English are no doubt facing questions about this locally.
"As local TDs we have a duty on behalf of the people of Meath to listen carefully to the advice of the professionals who are on the coal face of delivery," explained Meath East Fianna Fáil TD Thomas Byrne.
"I can't pre-empt what the medical professionals' advice will be, however, I am certain more people will attend Navan than before, and more procedures will be done," he said.
"My mission is to have a comprehensive range of services as close to the patient as possible. Navan will have a critical role in the region in the future, I have no doubt about it."
However, the closure of emergency department services has caused trouble for politicians before, looking back to 2011 and what happened in Roscommon.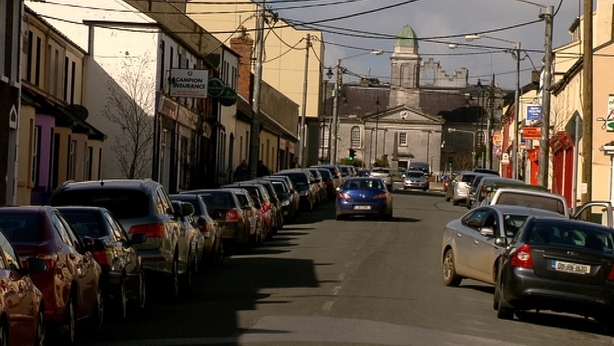 The closure of the emergency department polarised the community there.
Fine Gael's Frank Feighan came under fire from constituents when he voted in favour of replacing Roscommon with an urgent care unit and an out-of-hours GP service.
His colleague Denis Naughten lost the party whip for voting against Fine Gael on the issue. Mr Feighan decided not to run at the next election.
Now, 11 years later and a TD representing Sligo-Leitrim, it is clear Mr Feighan feels vindicated in the stance he took on Roscommon hospital.
"Consultants say the hospital is now much safer because of the changes that have taken place there. Not one person has died because of its downgrading," he said.
"Roscommon is a model of what hospitals should be. There has been huge investment in the air ambulance service and hundreds of lives have been saved."
Whatever happens next, it is clear the local community in Navan are more worried now than they ever were before.
A spokesperson for Mr Donnelly said the minister is acutely aware that proposed changes can be the cause of worry for local communities.
He said engagement is crucial and he asked the HSE to pause any planned changes to allow an engagement process to take place.
The spokesperson said it is in that context a meeting is planned with elected representatives, on behalf of local people.
Connolly Hospital in Blanchardstown is 34 minutes away from Navan, while Our Lady of Lourdes Hospital in Drogheda is 30 minutes away, according to Google Maps. All have round-the-clock emergency departments.
'Our proximity to Navan A&E gave our stories good outcomes'
However, for people like Mary Marshall having a hospital close by is important.
The Navan woman was a patient at the emergency department five weeks ago, after presenting with symptoms of a mild stroke.
"I witnessed people who were extremely ill, who were being looked after and they needed immediate care," she said.
"My worry if it closes, what is going to happen to these people in the future?" she added.
Over the years, Mary's father and father-in-law also attended the unit for treatment.
"I've no doubt that it was Navan A&E, and our proximity to it, that gave our three stories the three good outcomes we had," she said.
"Had we been further away, I do not know how it would have panned out. Navan A&E is certainly saving lives. Now we have to save Navan A&E."
The meeting in under two weeks' time is expected to spell out plans for the future of the hospital.
A statement from the Ireland East Hospital Group, which Navan is part of, said any proposed changes to the Accident and Emergency Department in Our Lady's Hospital, Navan will only be undertaken in a planned and orderly manner, involving engagement with all the relevant stakeholders.
Sinn Féin TD for Meath West Johnny Guirke is hoping for definitive answers from the Minister for Health and the HSE.
"I'm hoping the Minister and HSE management will tell us there will be no downgrading of the A&E at the hospital and they will put additional resources into the service," he said.
Meath East Sinn Féin TD Darren O'Rourke is also hoping for clarity.
"Meath has a growing population and other hospitals are already operating beyond capacity," he said.
"The suggestion that Navan Hospital is unsafe or that there is no alternative to closing these essential facilities is simply false. The minister and the HSE have options," he said.
However, others disagree. One way or another, this long running story looks set to come to a head in the coming weeks.