Seeds from a 200-year-old tree which survived the detonation of a nuclear bomb over the Japanese city of Hiroshima in 1945 have been germinated at University College Cork (UCC) under an international project carrying a dual message of caution and hope.
Ginkgo biloba seedlings, now several inches tall, are growing in pots in a plant growth room at the university.
The seeds were transferred to Ireland last year under a new partnership between UCC and the Green Legacy Hiroshima (GLH) initiative.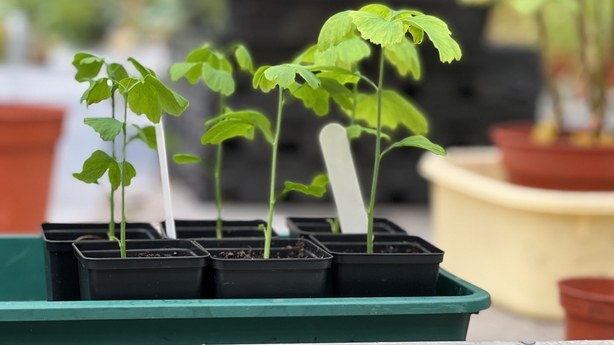 The GLH initiative was established to safeguard and spread worldwide the seeds and saplings of Hiroshima's A-Bomb 'survivor' trees.
The volunteer-led project has 131 partners in 38 countries around the world, with UCC its first partner institution in Ireland.
"I think there's a real story to be told here around resilience, reinvigoration and rebuilding,' explained UCC Plant Scientist, Dr Eoin Lettice. "Seeds from trees which survived the nuclear bombing of Hiroshima have been shared with us here in Ireland. We sowed them and they germinated. The trees will eventually be planted here in UCC and with community organisations and partners around the city and the region in four to five years' time."
The US dropped atomic bombs on the cities of Hiroshima and Nagasaki on 6 and 9 August, 1945.
In Hiroshima, it is thought that about 140,000 of the city's 350,000 population were killed in the blast.
At least 74,000 people died in Nagasaki.
The seeds planted in Cork came from a gingko tree growing in the Shukkeien Garden in Hiroshima, about one kilometre from the centre of the explosion.
"Gingko trees are resilient by nature. That's why they are planted all over cities and towns where pollution is a major problem. But obviously a nuclear explosion like this was on another scale of devastation," Dr Lettice said.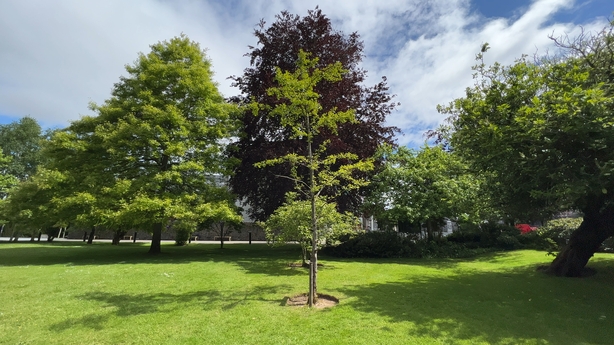 UCC hopes these 'seeds with a story' will be a way of engaging students and communities with the importance of plants, not just from a scientific perspective but also as a means of sharing history and a message of peace and cooperation.
"These trees represent nature surviving a cataclysmic event. It speaks to the resilience of nature, which is very timely given the current climate and biodiversity crises. When we think about the interlinked problems of climate change and biodiversity loss, it's really important to have some hope. Some hope that we can come out the other side and resolve some of these vitally important global issues. So the more we learn about nature, the greater the opportunity to understand how plants and therefore ecosystems can be resilient. How they can survive some of the worst problems that we as humans can throw at them," Dr Lettice said.
In our 'Climate Heroes' series of reports, we shine a light on the people who are stepping up to protect the environment and tackle climate change. While these people come from all walks of life, they share a common purpose to improve the world around us.