On Monday, China's Foreign Minister Wang Yi urged Pacific island nations not to be "too anxious" about his country's intentions in the region as he embarked on a marathon eight-country journey around the region.
It followed a meeting in Fiji with his counterparts from there and nine other island nations: The Solomon Islands, Kiribati, Samoa, Tonga, Vanuatu, Papua New Guinea, Cook Islands, Niue and the Federated States of Micronesia.
The meeting, which was attended by some nations virtually, ended with China failing to agree to a sweeping announcement spanning policing, security, fisheries, data and a free trade zone.
According to a letter leaked last week, the text was rejected by at least one of the invited nations - the Federated States of Micronesia.
"China has been rebuffed to a certain extent on this visit, with the broad sweeping agreement not being signed," Dr Benjamin Herscovitch at the School of Regulation and Global Governance at the Australian National University said.
"But this is not the last we're going to hear of these kinds of initiatives from China," he said.
"Beijing has a long-term strategy of developing its influence throughout the globe," he added.
As China eyes influence in the Pacific, here are five things you need to know about its intentions there:
1. Australia and New Zealand aren't happy
The US, Australia, Japan and New Zealand had already expressed concern about a security pact signed between the Solomon Islands and China last month, saying it had regional consequences and could lead to a Chinese military presence close to Australia.
China has said it wants its deal with the Solomon Islands to be a regional model and since then has also signed a deal with Samoa to strengthen diplomatic relations.
Australia has been keeping a close eye on China's intentions in the region, and its newly elected government has made the Pacific islands an early foreign policy priority.
Almost as soon as she was appointed, Australia's new Foreign Minister Penny Wong, was dispatched to Fiji to try to counter Beijing's push.
The message I want to share with our friends in Samoa and Tonga is how deeply the new Australian Government values being part of our Pacific Family.

As I said during my visit to Fiji last week, we will listen and we will work with you to make our Pacific Family even stronger. pic.twitter.com/TefE5bPLGQ

— Senator Penny Wong (@SenatorWong) June 1, 2022
Tomorrow, she will travel to the kingdom of Tonga which is heavily indebted to Beijing, with Chinese loans having helped to pay for damage caused by a volcanic eruption and tsunami in January, on top of an earlier loan which helped rebuild its business district following a series of riots.
Penny Wong's tour, her second visit to the Pacific islands since being sworn into office just last week, will also take in a visit to Samoa for the 60th anniversary of its independence.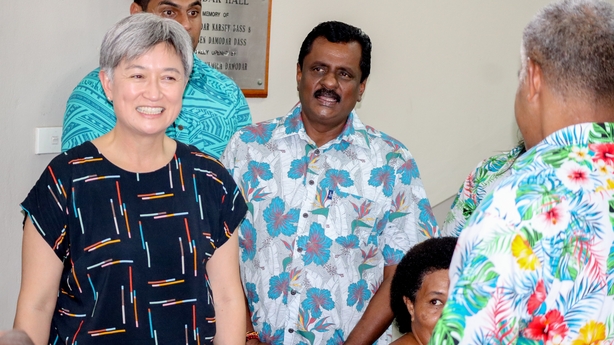 "Australia and the United States are generally pretty sceptical of what China is seeking to achieve in the Pacific," Dr Herscovitch said
Dr Herscovitch, the author of the blog 'Beijing to Canberra and back' which analyses relations between China and Australia, said the security agreement between the Solomon islands was, in the eyes of Canberra, Washington and Wellington, "shaking up the status quo and destabilising the region".
That's something which those capitals find deeply concerning," he said.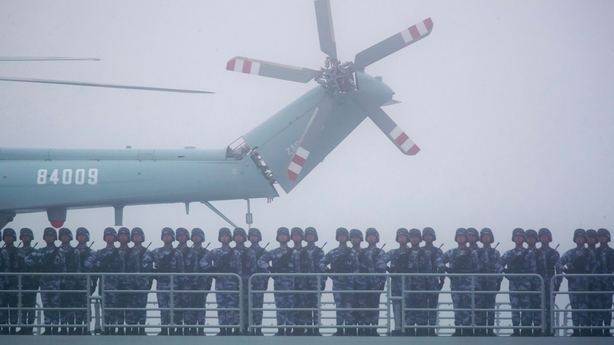 During a meeting at the White House on Tuesday, US president Joe Biden and New Zealand's prime minister Jacinda Ardern also voiced their concerns about China's bid to expand its influence in the Pacific and said there was now a need for in-person engagement with island leaders.
In a joint statement issued afterwards, they again expressed concern over what had been agreed in the Solomon Islands, saying:
"The establishment of a persistent military presence in the Pacific by a state that does not share our values or security interests would fundamentally alter the strategic balance of the region and pose national-security concerns to both our countries," according to the statement.
New Zealand has joined Biden's Indo-Pacific Economic Framework for Prosperity, an economic bloc that excludes China.
Fiji has also joined, making it the first Pacific Island country to do so.
2. Climate change is taking centre stage
With all eyes on the Pacific in this seeming diplomatic tug-of-war, the attention is something that the island nations could use to their advantage.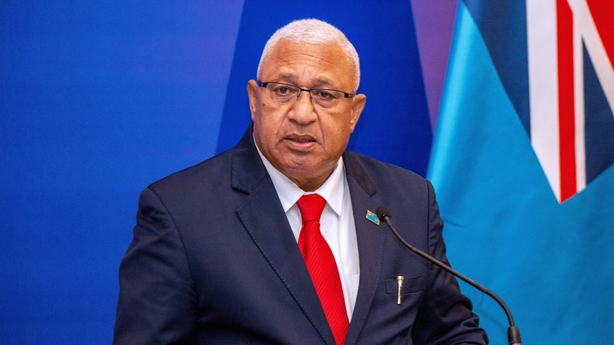 After his meeting with China's Foreign Minister Wang Yi, Fiji's Prime Minister Frank Bainimarama told reporters that the Pacific nations were prioritising consensus.
"Geopolitical point-scoring means less than little to anyone, whose community is slipping beneath the rising seas, whose job is being lost to the pandemic, or whose family is impacted by the rapid rise in the price of commodities," he said.
The Pacific needs genuine partners, not superpowers that are super-focussed on power. At an excellent meeting with Minister Wang Yi, I've sought stronger Chinese commitment to keep 1.5 alive, end illegal fishing, protect the #BluePacific's ocean, and expand Fijian exports. pic.twitter.com/vBSVJtDf6a

— Frank Bainimarama (@FijiPM) May 30, 2022
Pacific delegates attending last November's COP 26 in Glasgow, condemned the outcome as a "monumental failure" that put them in severe existential danger- with particular criticism directed at Australia, which was accused of abdicating its responsibilities to its Pacific neighbours.
Whilst Canberra looks at developments in the Pacific through a security lens, Dr Herscovitch said many Pacific island nations see things differently:
"The first thing for them is the climate emergency and all the dire consequences that entails," he said.
He believes this could be an opportunity for Australia to show that there is substance behind its new green credentials, with the Labour government there supported by independents, for whom the environment is a key concern.
Canberra is under mounting pressure to "present itself in the South Pacific as a responsible player on this issue", having been "serious laggards" on climate change to date, he says.
"When you have China devoting much more attention to a region and expressing its desire to tighten ties to that region, it immediately gets much more attention in Canberra and Washington and Wellington."
All this means it may not be long before counter-offers on trade and security are given to Pacific island nations, whilst the issue is in the spotlight.
3. China is seeking support for its goals elsewhere- including in Taiwan
Conspicuous by their absence at talks with Chinese Foreign Minister Wang Yi, were the nations of Tuvalu, Palau, the Marshall Islands and Nauru.
They still maintain ties with Taiwan, the democratically self-governed island which is claimed by China as its own.
Palau and Tuvalu have recently said they are concerned that the Pacific islands could become pawns in a superpower competition in the region.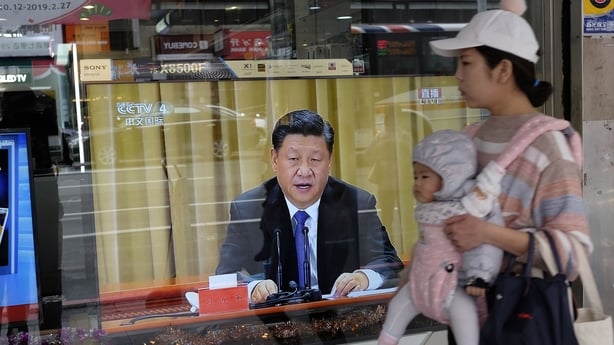 Taiwan may be thousands of kilometres from the Pacific islands, but China's interest in that region, could also be an attempt to win more friends and influence for its more contentious foreign policies.
China has been facing an uphill battle for influence with the West, who's leaders have condemned its policies on human rights and its intentions in Taiwan.
Yesterday, China's foreign ministry slammed another joint statement from the the US and New Zealand which expressed "grave concerns" over human rights violations in Xinjiang and the erosion of freedoms in Hong Kong.
China described the statement as a smear that gravely interfered in its internal affairs.
4. China is seeking to counter America's influence
China's diplomatic foray into the Pacific can also be seen as its bid to try to counter America's reach, as global competition between the two powers intensifies.
Whilst the Chinese government was negotiating in Fiji, Mr Biden recently visited Asia, including Tokyo in Japan, in an effort to strengthen relationships in the region.
Most notably, he met with leaders of the "Quad" alliance of America, Japan, India and Australia.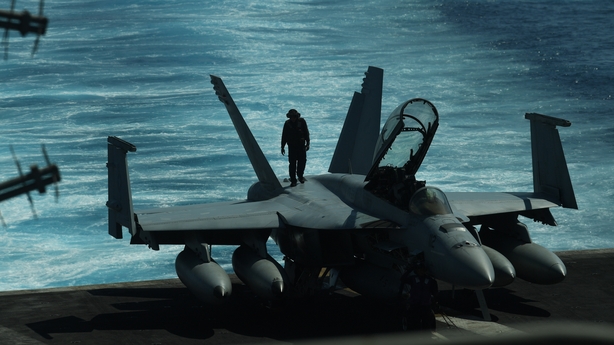 The Quad, initially formed in the face of concerns over China's military expansion in the South China Sea, has now pledged to extend more than $50 billion in infrastructure aid and investment in the Indo-Pacific over the next five years.
The US also joined forces with the UK and Australia back in September 2021 to form a security pact with the initial purpose of helping Australia to develop nuclear-powered submarines.
The development of the nuclear-powered submarines caused a lot of alarm amongst Pacific nations, some of which had joined together in the mid-1980s to declare the South Pacific a nuclear weapon free zone.
In its current form Aukus does not violate these restrictions, but China which has called the move "extremely irresponsible," could seek to benefit from anti-nuclear sentiment in the Pacific, to drum up further support in the region, at the expense of Australia.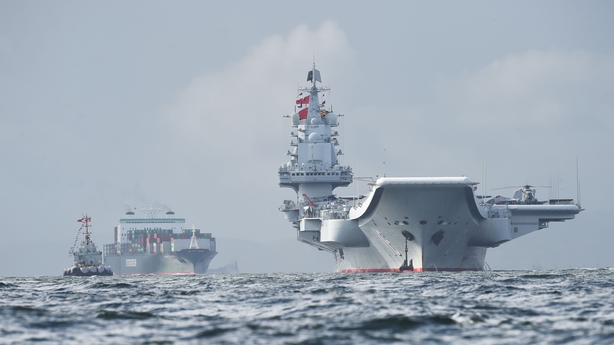 5. An extension of China's long-running 'Belt and Road' policy?
China's so-called 'Belt and Road Initiative' is a long-standing policy in Beijing of using international investment to build influence.
In many ways the Pacific is no different, but it is not as resource and labour rich as other regions, where China has sought to establish an influence.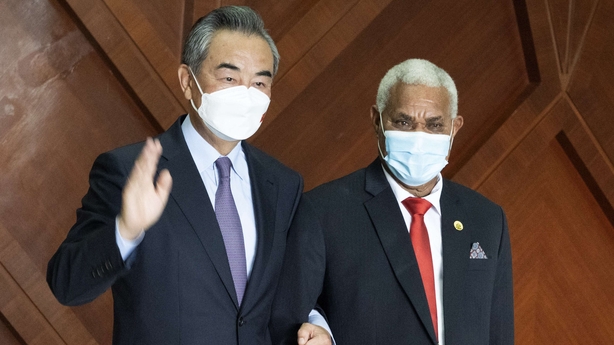 Instead, Dr Herscovitch believes this is all about China attempting to gain more allies and support, with the aim of "encouraging countries to support its position in the United Nations and having more countries that are willing to issue statements that are more amenable to China when it comes to issues like human rights".
"As developing influence and warm relations with a range of countries in western Europe and North America and other liberal democracies in East Asia becomes harder and harder for Beijing, it makes sense for Beijing to devote more diplomatic and more economic, more bureaucratic resources to countries where it stands a better chance of developing new friends and deepening its ties and building audiences, which are more sympathetic to its view of the world," Dr Herscovitch said.
For the Pacific Island nations themselves, there is much to mull over, as their tourism reliant economies seek to recover from the Covid-19 pandemic.
Several have said that any regional pact with China would first need to be discussed in the Pacific Islands Forum, a group which also includes members that have diplomatic ties with Taiwan not Beijing, as well as with its neighbours Australia and New Zealand, who are now also set to offer more support.
Jacinda Ardern said recently that New Zealand stood ready to respond to any security concerns in the region: "The Pacific is our home. We considered the Pacific our family and where those needs exist, we are ready and willing to respond to that call."
Australia, on its own whirlwind tour of the region this week, echoed these comments.
Its Foreign Minister Penny Wong said yesterday that Australia wanted to listen to Pacific leaders: "We will increase our contribution to regional security: we understand that the security of the Pacific is the responsibility of the Pacific family, of which Australia is a part."